Alentejo may be one of my favourite places in Portugal. I don't know if it's because I had a good time in Portalegre as a child, if it's because of the fantastic gastronomy, or if it's because of its good weather during summer. I just know that I love it! And so, I invite you to read my 6-day itinerary with what to visit in Alentejo!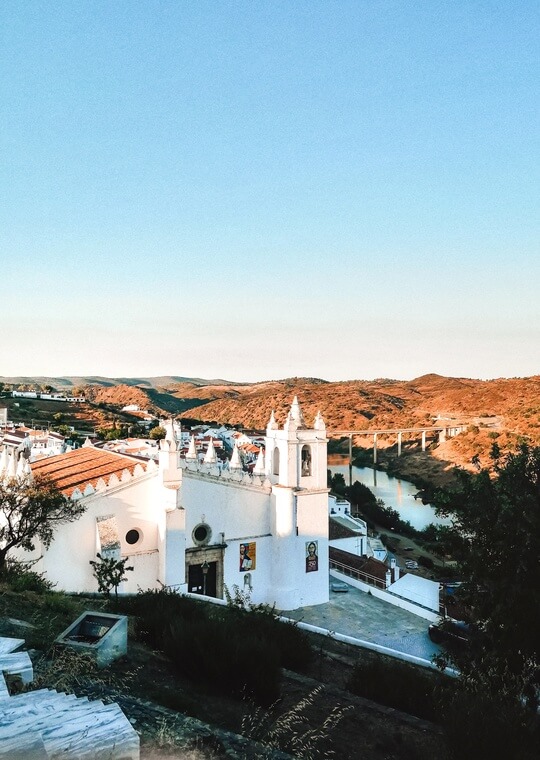 This itinerary is only focused on what to visit in Alentejo countryside. Another very interesting option is also the parts of Alentejo that are near the coast, in the famous Costa Vicentina. If this is a region that also interests you, I recommend reading my guide about Costa Vicentina.
How many days do you need to visit Alentejo?
The region has much to explore and all of it appeals to a more relaxed holiday. You will soon realize that things in the Alentejo happen in the time they need to happen, without rushing. So take the time to savour your stay. This way, I recommend at least 6 to 7 days to visit Alentejo countryside.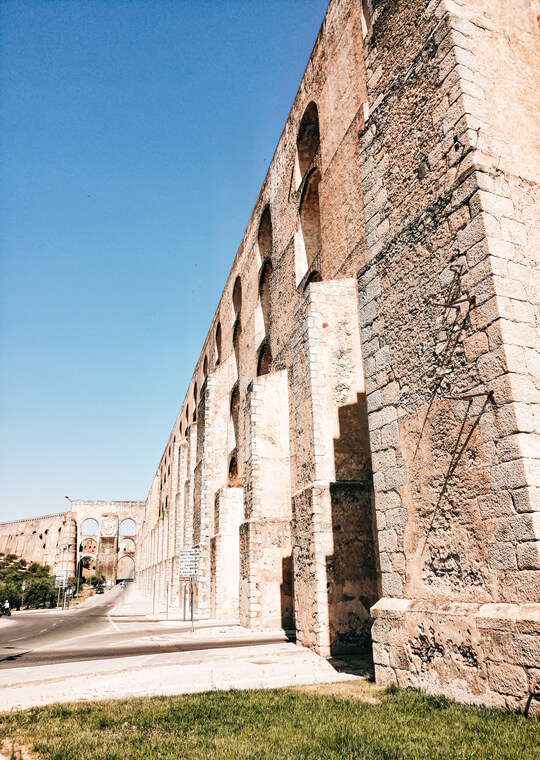 What is the best time of year to visit Alentejo?
Since this is one of the hottest summer regions in Portugal and with mild temperatures the rest of the year, I suggest visiting Alentejo during any month of the year, except for July and August.
💼 TRAVEL INSURANCE: If you want to feel safe while travelling, then you should definitely look into purchasing some travel insurance. Having insurance will help you with any health-related emergencies as well as with other events, such as theft, loss or delay of luggage, eventual need to cancel your trip and much more. In my case, I always use IATI Insurances, which has one of the best price-quality ratios in the market and a 100% online service that is very easy to use. Book here your travel insurance and enjoy a 5% discount for being readers of the blog. Don't forget that the purchase must be made using this link.
Visit Alentejo – 6 days Itinerary
Day 1 (includes outward trip): Castelo de Vide – Marvão – Portalegre – Elvas
Day 2: Elvas – Vila Viçosa – Estremoz – Évora
Day 3: Évora
Day 4: Évora – Arraiolos – Alqueva – Beja
Day 5: Beja – Mértola
Day 6 (includes trip to Aljezur): Mértola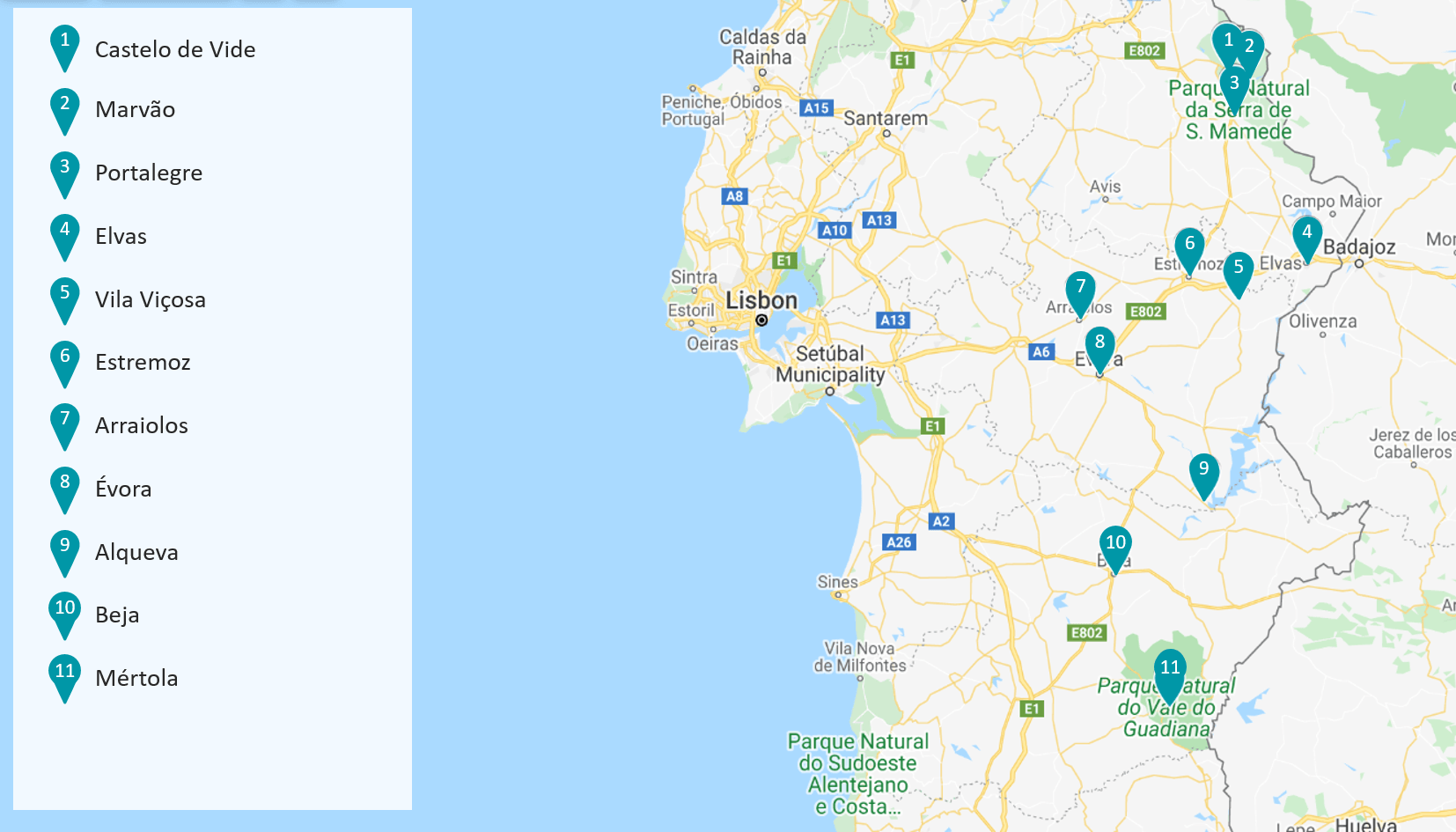 Day 1: Castelo de Vide – Marvão – Portalegre – Elvas (88km; 1h40)
» Castelo de Vide
The best way to visit Castelo de Vide is on foot, letting yourself get lost in its streets, always paying attention to the details of the houses and their colours.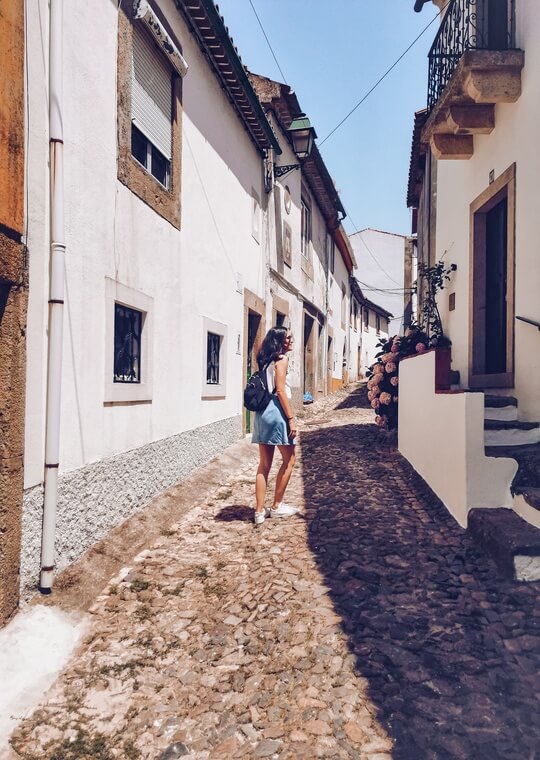 Not to be missed in Castelo de Vide are its Castle, the Judiaria, the Vila Fountain, D. Pedro V Square and also Mealhada Fountain.

💡 EXTRA TIP: Don't miss Ermida Nossa Senhora da Penha which offers incredible views over Castelo de Vide.
Restaurants in Castelo de Vide
I recommend the Restaurant A Confraria (€€€), where the speciality is hunting dishes. As the menu had so much new to try out, we opted for the tasting menu, where it is possible to choose 4 dishes from the whole menu, with smaller portions of each dish.
Accommodation in Castelo de Vide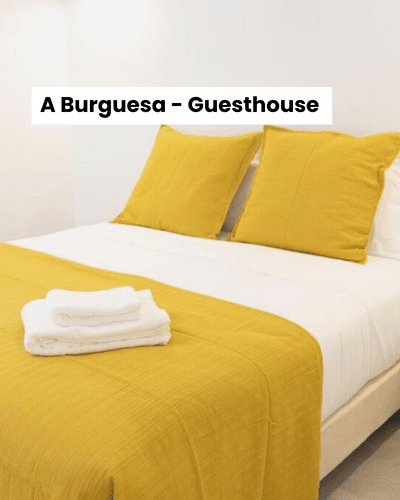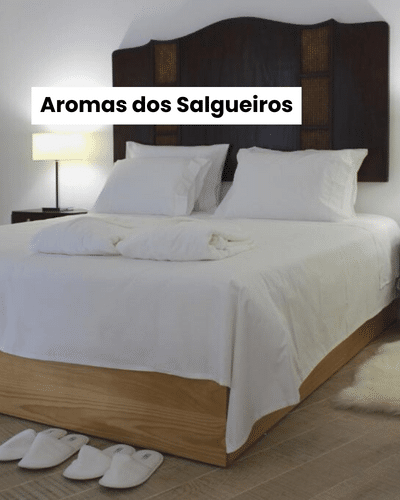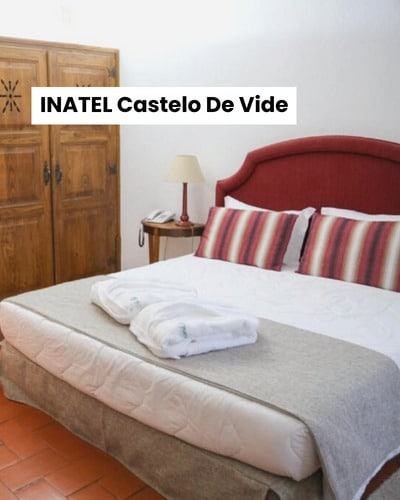 » Marvão
Just like in Castelo de Vide, the magic of Marvão is in simply strolling through every nook and cranny, while enjoying the beautiful views.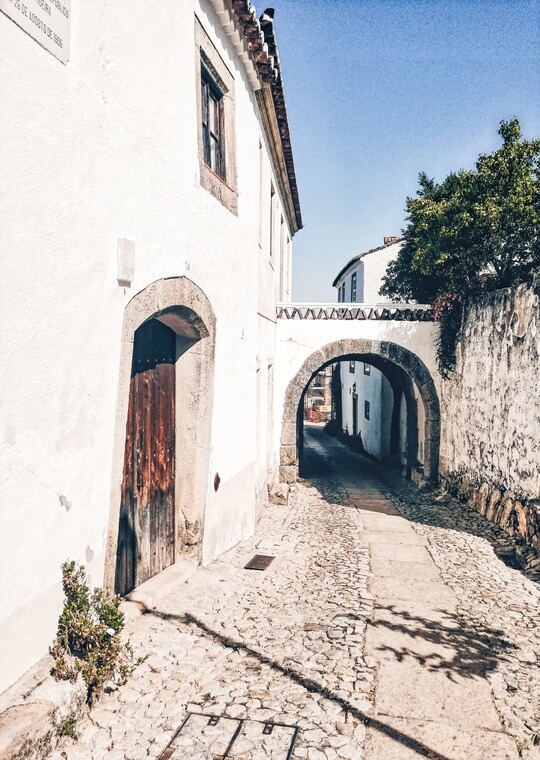 There is not a long list of places to visit in Marvão, but try not to miss Portas de Rodão and the Castle.
💡 EXTRA TIP: If you are going towards Portalegre, don't miss Alameda dos Freixos, where the trees have their trunk painted white, creating a cute effect.
Accommodation in Marvão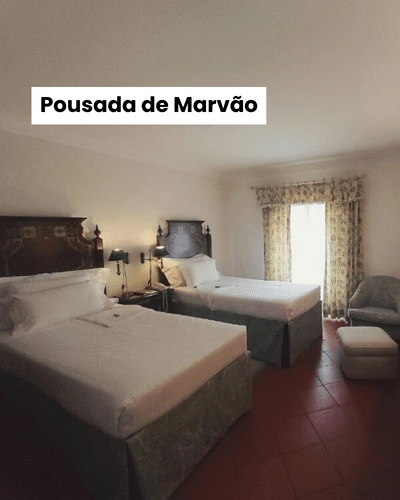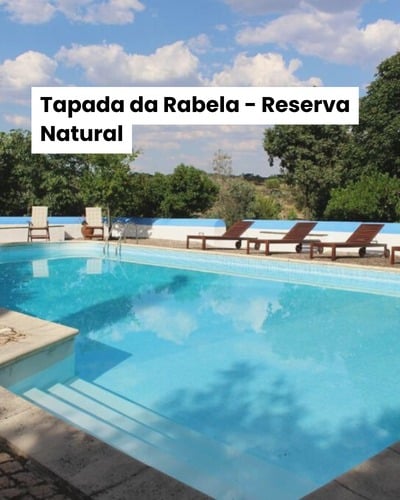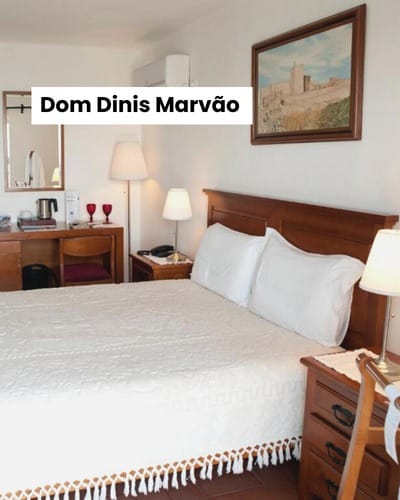 » Portalegre
Portalegre is a district capital and the one with the fewest inhabitants in mainland Portugal. I particularly recommend a visit to the Cathedral of Portalegre, Trade Street (Rua do Comércio) and Republic Square (Praça da República).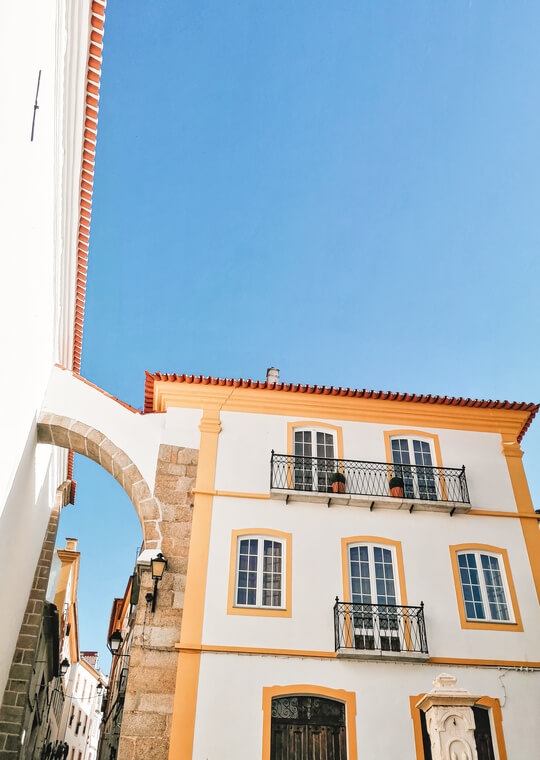 Accommodation in Portalegre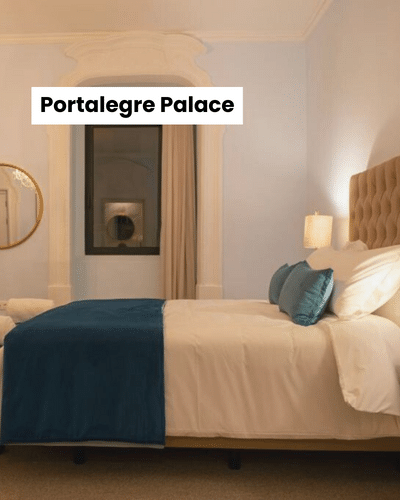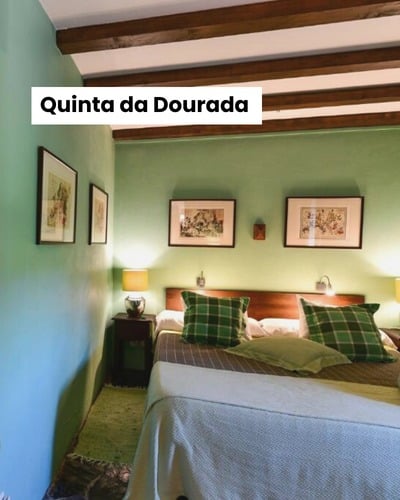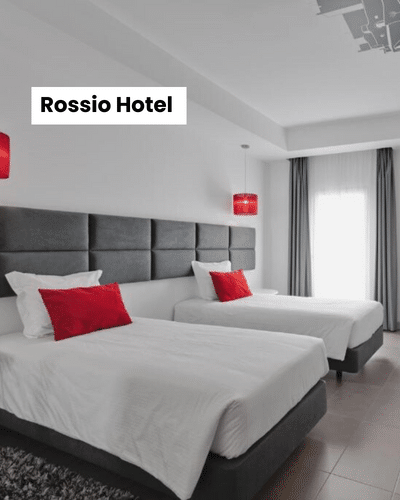 Day 2: Elvas – Vila Viçosa – Estremoz – Évora (97 km; 1h30)
» Elvas
The city of Elvas has plenty of things to visit and, again, the best is to walk through its streets. In fact, you only need a car to visit the two fortresses.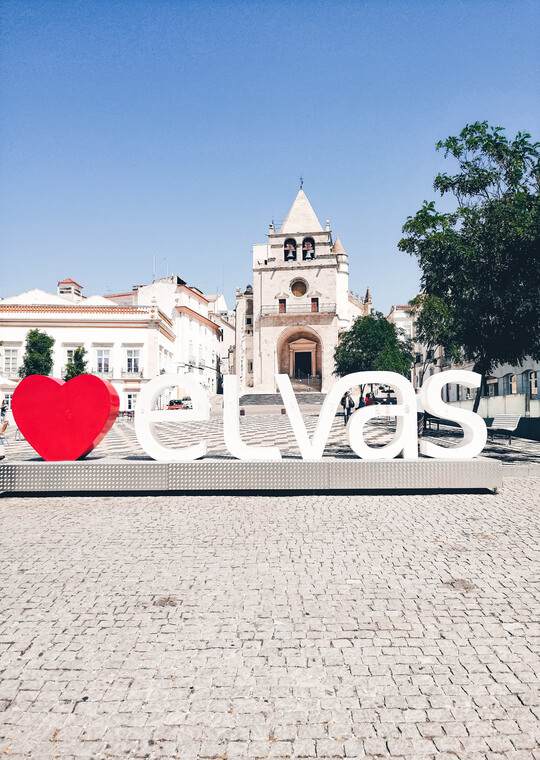 The main points of interest in Elvas include:
Sta Luzia Fort
Graça Fort
Amoreira Aqueduct
Elvas Wall
Misericórdia Square
Cadeia Street
Republic Square
Nossa Senhora da Assunção Church
Alcáçova Square
Santa Clara Archway
Beatas Street
Castle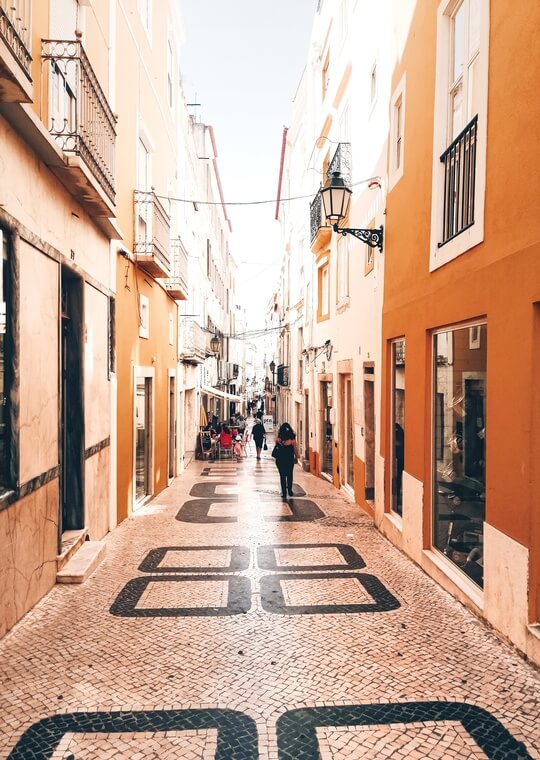 Accommodation in Elvas
When I stayed overnight in Elvas I opted for Hotel D. Luís. This hotel has a privileged view over the Amoreira aqueduct. The hotel is old, but has been recently renovated and offers good value for money. Although it is a bit far from the centre of Elvas, you can easily get there (about 10 minutes on foot).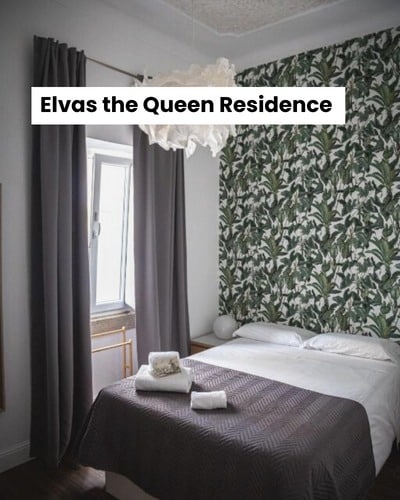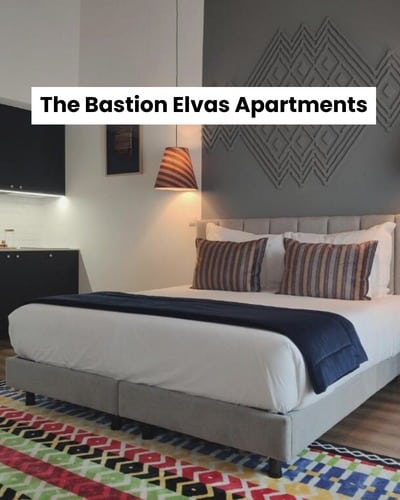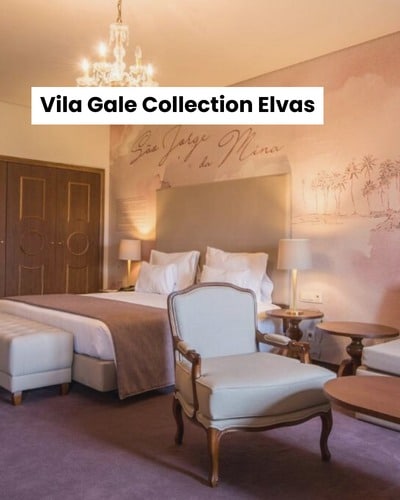 Restaurants in Elvas
Pompílio restaurant (€€) – one of my favourite restaurants on the whole trip. The portions are quite generous, and the food was simply delicious: this is where I ate the best "secretos de porco preto" of the whole trip.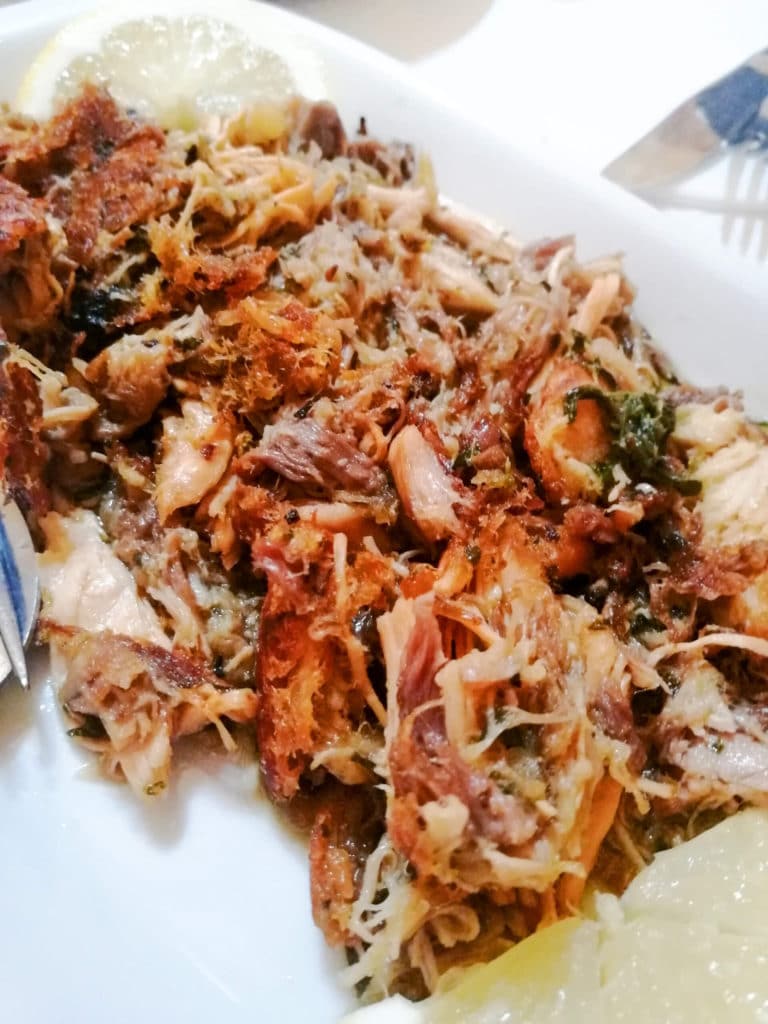 Taberna do Adro (€): with only 5 to 6 tables and a very small space (you should really book a table!), the food is homemade and the prices are quite affordable. We tasted "carne do alguidar", toasted chicken and "migas" (in which 3 different types of "migas" are served: made from potatoes, cauliflowers and tomatoes). Simply divine!
» Vila Viçosa
I suggest you start your visit to Vila Viçosa by visiting its castle and the streets inside. From there, head for the Terreiro do Paço, where you can admire its magnificence.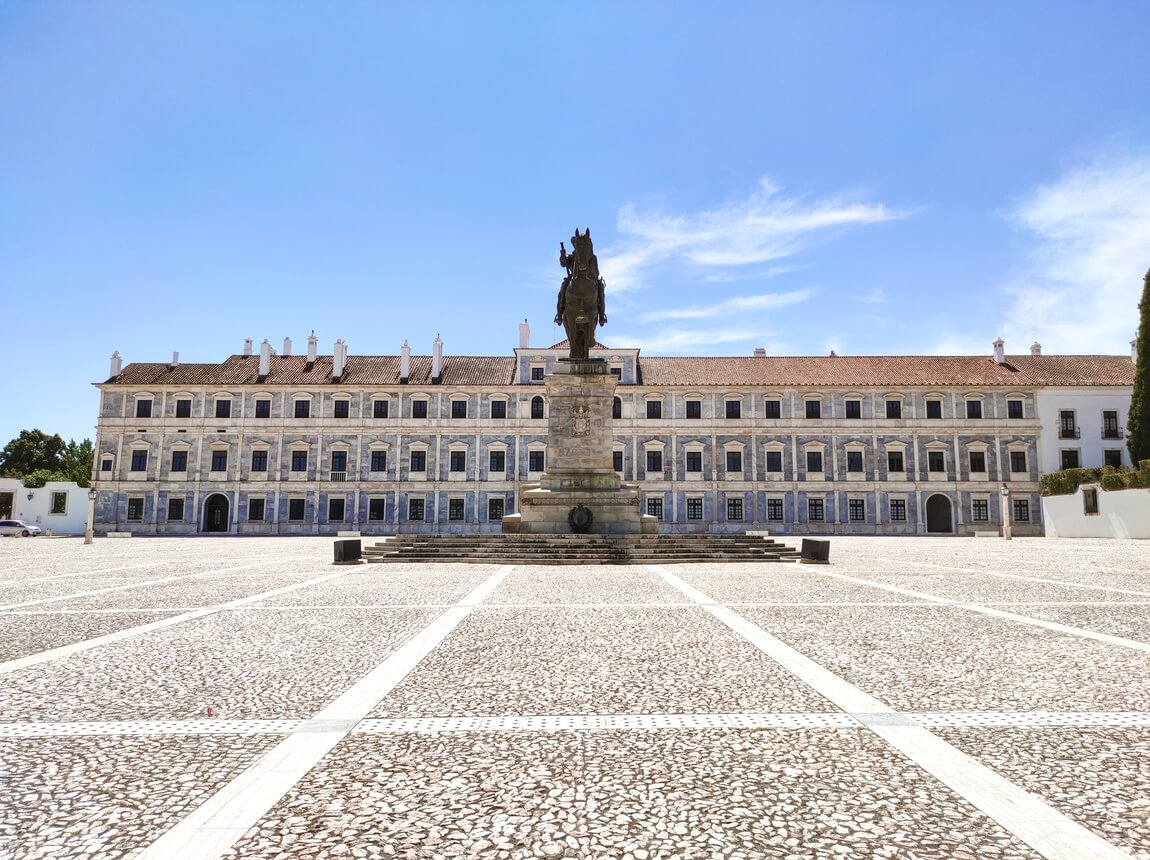 Other points of interest include the Ducal Palace of Vila Viçosa, the Republic Square and the Varandinha dos Namorados (however, when I visited this last one it was quite degraded).
Accommodation in Vila Viçosa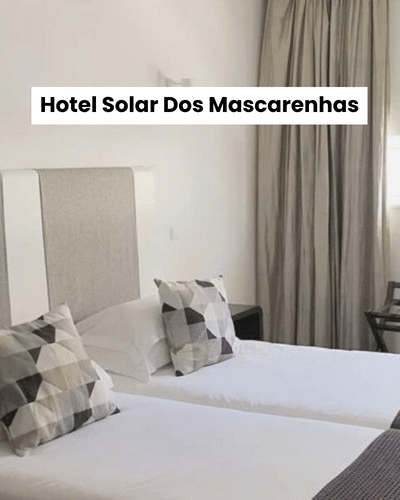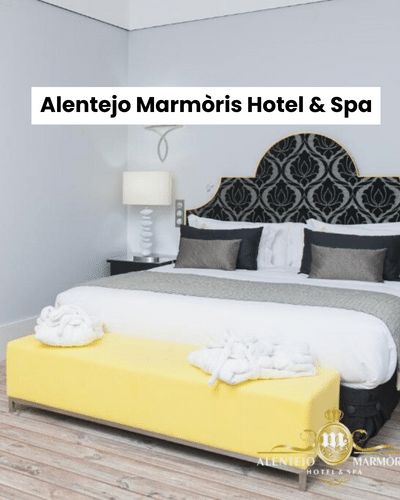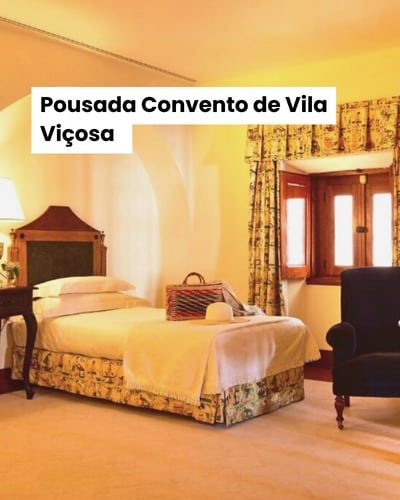 » Estremoz
Belonging to the district of Évora, Estremoz is another city you should visit in Alentejo. Again, and like many of the cities in Alentejo, the points of interest are not many, but they are worth visiting.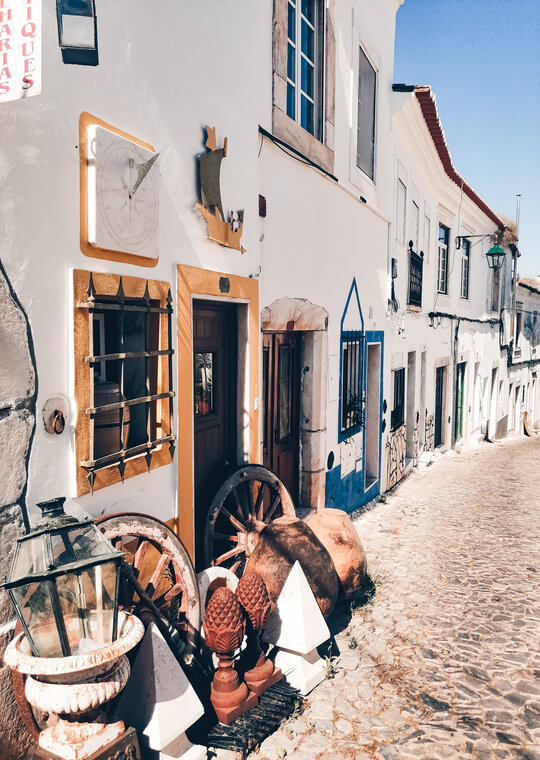 I especially suggest a walk through the main tourist attractions:
Évora Gate
City Hall
Castle
Pillory of Estremoz
Currais Gate
Accommodation in Estremoz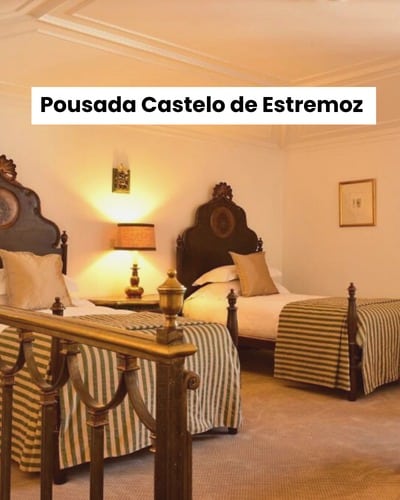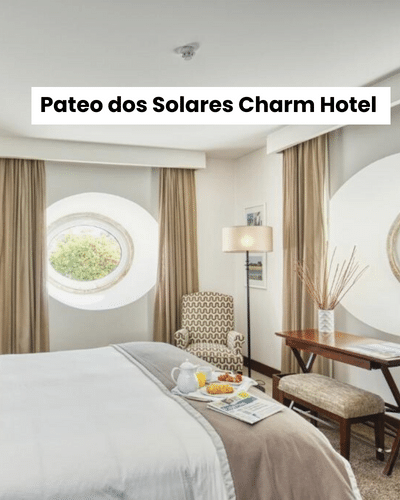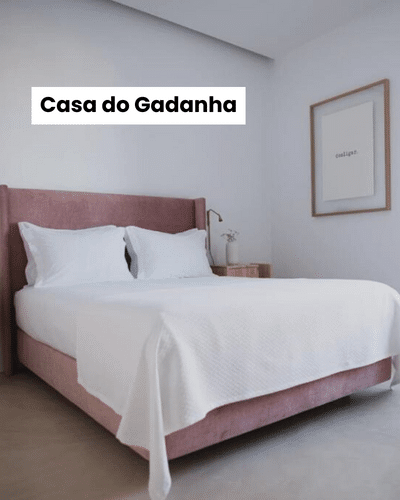 » Alto de São Bento Viewpoint (Évora)
And to end the day in a special way, I suggest a stop to watch the sunset at Alto de São Bento Viewpoint. The landscape was superb, and the warm colours in the sky only emphasized it even more.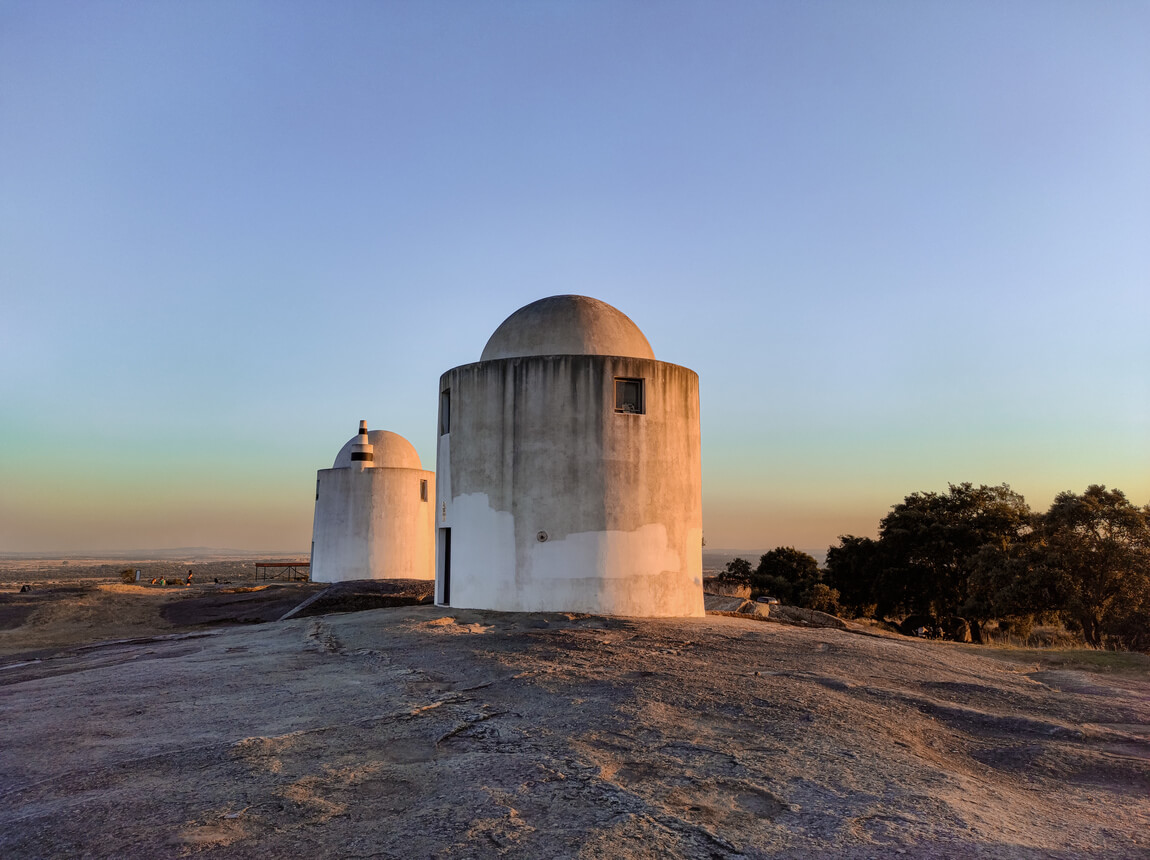 While I was there, I saw some locals having dinner there while watching the sunset (thanks for the tip!). Don't miss out on this place, because it's really worth it!!!
Day 3: Évora
» Évora's historic center
Évora is a must-visit city in Alentejo. But the city is much more than its famous Roman Temple. Don't miss Diana's Garden, Évora's Cathedral, Giraldo's Square, 5th October Street or the St. Francis Church and the Bones Chapel.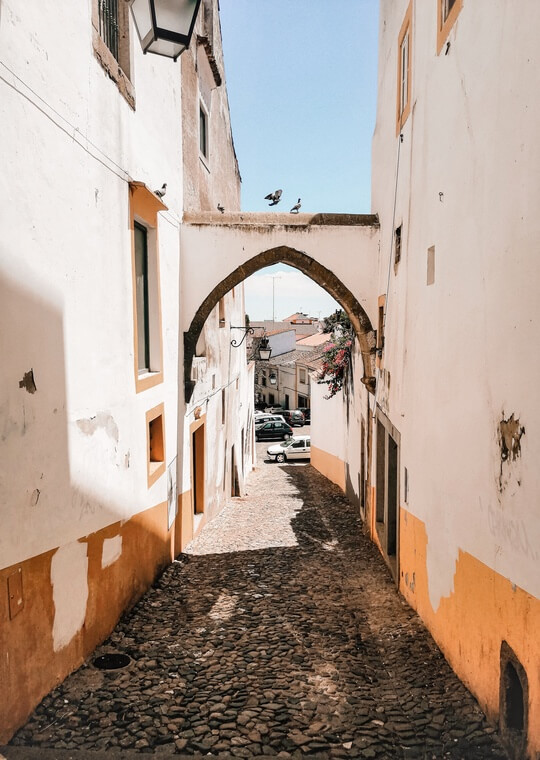 But Évora has more to visit, such as:
Portas de Moura
Nossa Senhora do Carmo
Misericórdia Church
Graça Church
1st of May Square
Raimundo Gate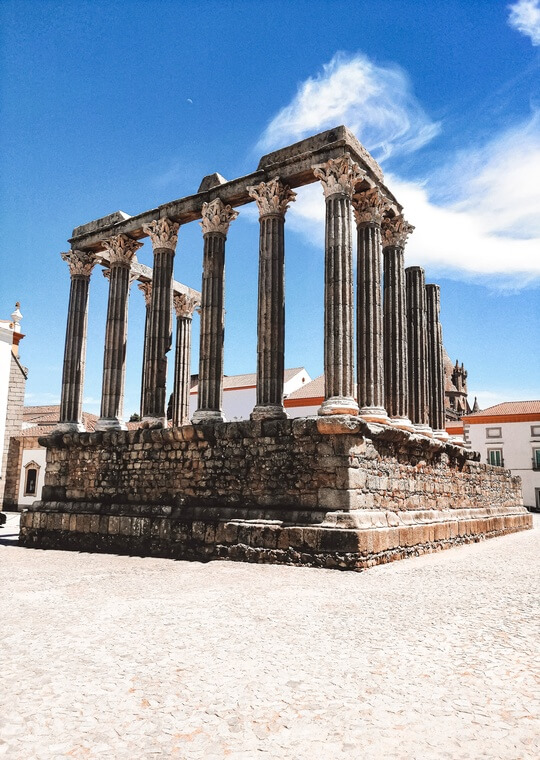 And the list goes on:
Santo Antão Church
Cano Street
Água de Prata Aqueduct
Avis' Gate
Five Corners Tower
Dona Isabel Roman Arch
Cadaval Palace
» Cromeleque dos Almendres
A few minutes by car from the centre of Évora, there is this megalithic monument, considered by many the Portuguese Stonehenge. The path suggested by Google Maps leads us to a kind of car park already near the Cromeleque.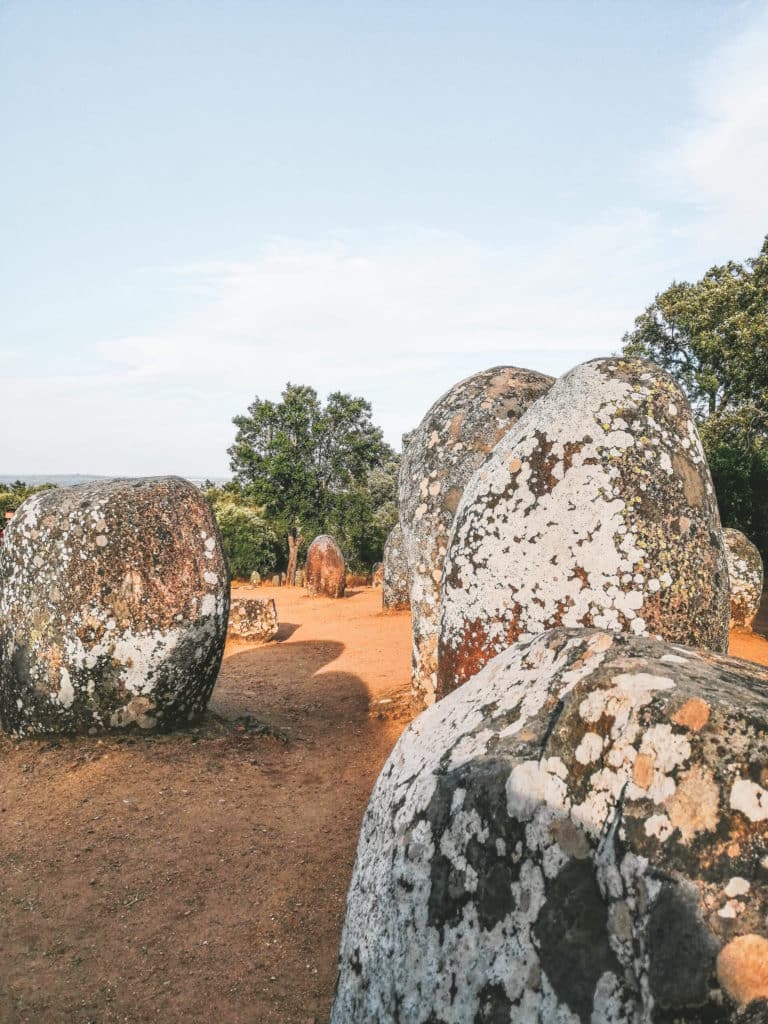 However, the road is in bad condition, and we decided not to risk it (despite this, we saw more than 1 car doing the route).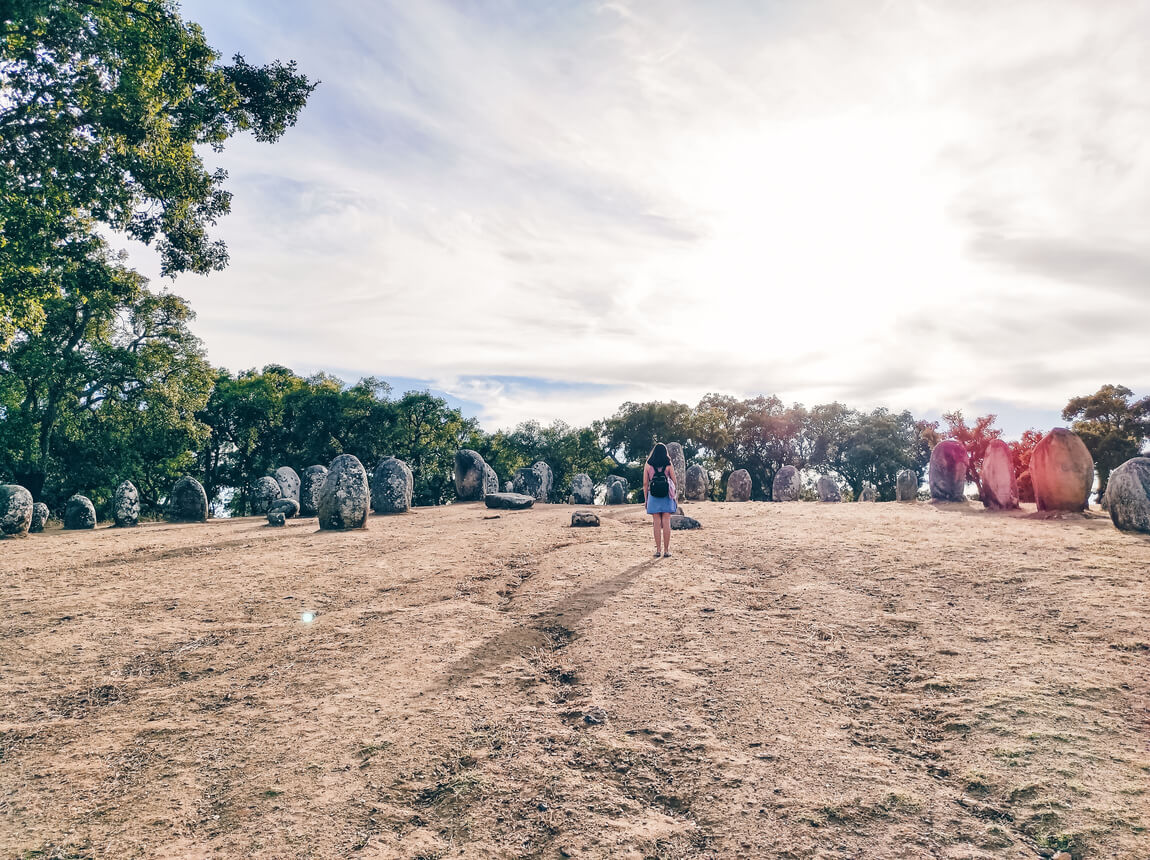 So, we parked the car next to a farm and walked 2 km until we got there. The path is quite simple and there is no way to be mistaken. Next to the monument, there are some placards indicating there are engravings on some of the stones, but it is certainly not an easy task to identify them.
Restaurants in Évora
If you are looking for a more exquisite experience and flavours that escape a little from the traditional, I suggest Enoteca Cartuxa (€€€). Besides the very attentive service, the food was excellent. We tasted the codfish chips with potatoes and fried egg and also the sautéed squid with chilli, rosemary, lemon and mushrooms.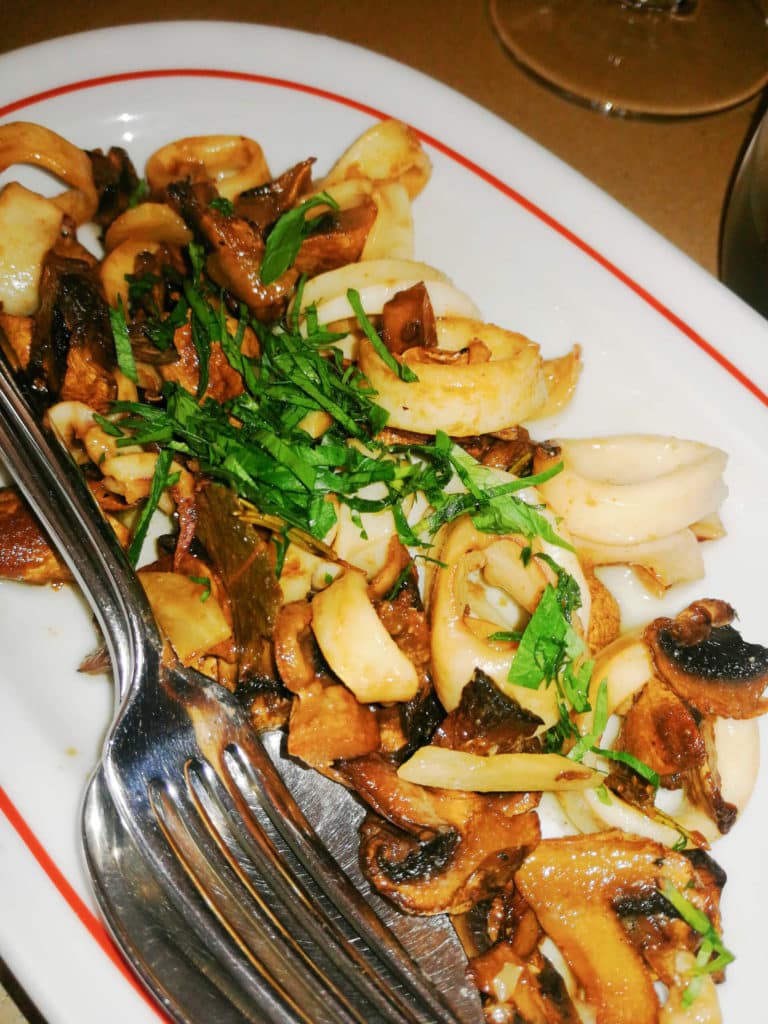 On the other hand, if you're looking for a dinner with a good laugh in the mix, visit the restaurant O Templo (€€). The restaurant is very small (should book in advance) but has a varied menu. The food is traditional, served in generous portions and at very affordable prices. I especially highlight the dessert – a cake of honey and nuts. However, going to this restaurant is in itself more than a gastronomic experience. As I read in one of TripAdvisor's comments, the owner of this restaurant is clearly a one-man show. Get ready to spend a good part of your meal listening to all the stories he has to tell.
Accommodation in Évora
I love being surprised by the choice of accommodation, and Évora was one such case. We chose to stay in local accommodation, near the entrance of the city walls – Lavradores Boutique Guesthouse. The room was quite spacious, the decoration lovely, and it was easy to see that there was great attention to detail. There are several common spaces, namely a kitchen for those who want to cook.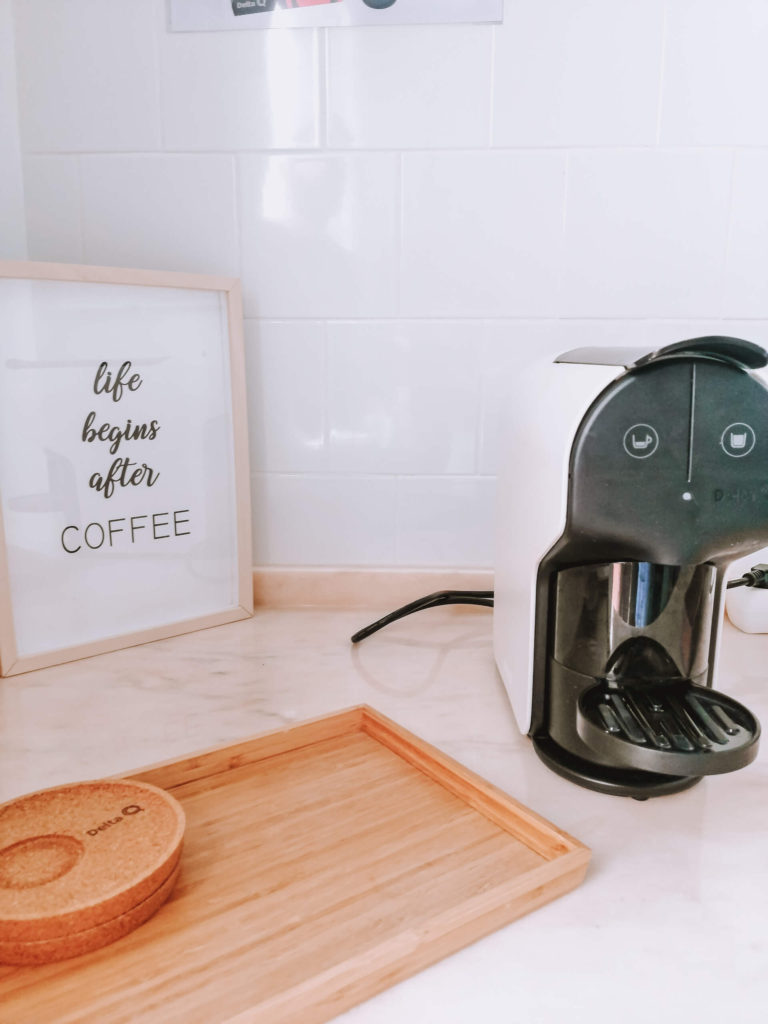 In addition, the breakfast service (which is optional) is a little different from usual: guests choose the items they want from a list beforehand and the next day they have a basket with all the items waiting for them in the kitchen.
Anyway, the choice of accommodation in Évora is wide, so I leave you here other suggestions: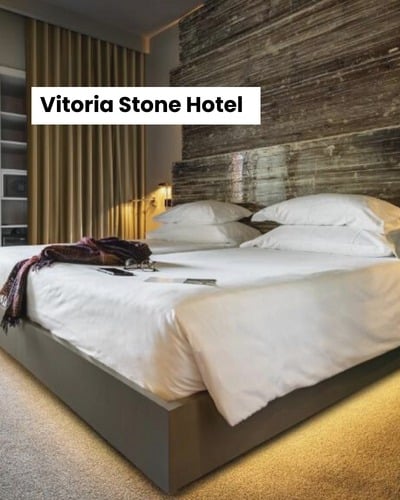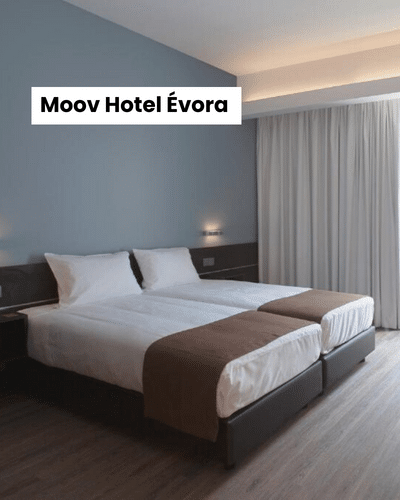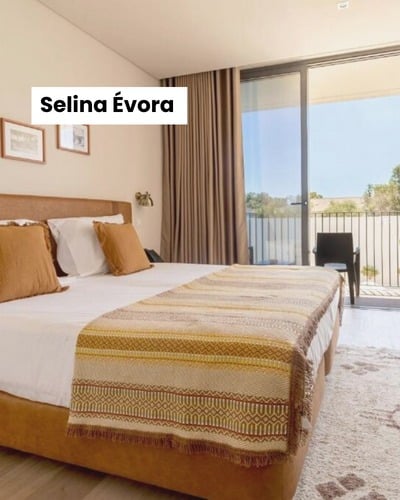 Day 4: Évora – Arraiolos – Alqueva – Beja (163 km; 2h15)
» Arraiolos
Known for its tapestries, don't miss Arraiolos. In addition to a visit to the Misericórdia Church of Arraiolos, I highly recommend climbing up to the castle of Arraiolos for fantastic views.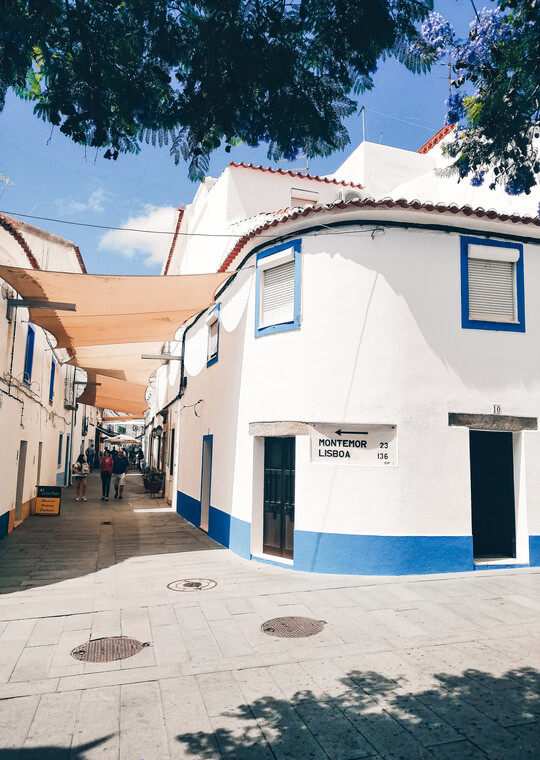 Restaurants in Arraiolos
With a space different from usual, I recommend the restaurant O Alpendre (€€). Apart from the exceptionally attentive service, the food was fantastic. We chose to order an appetizer ("pataniscas" with tomato rice) and a main course ("lagartos com migas") to share and the portions were more than enough.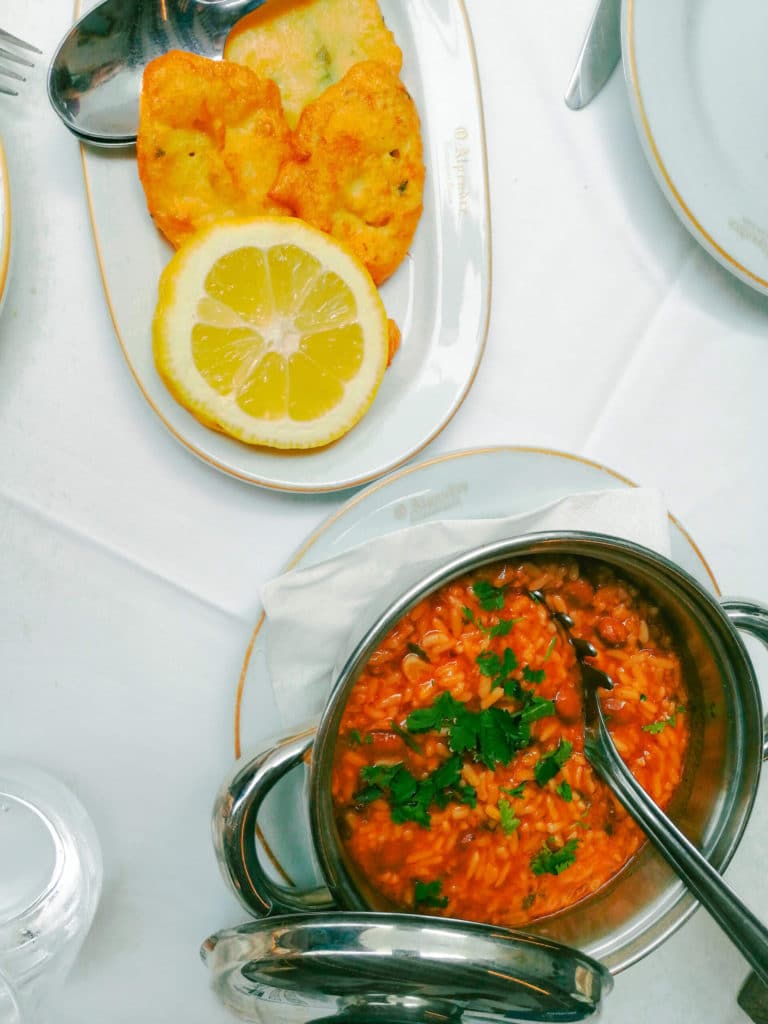 » Alqueva
When researching what to do in Alqueva, I quickly found several options. From one of the best observatories to see the stars in Portugal (I will certainly have to return one day) to water sports. As I had never tried canoeing before, I decided that this would be the place to do it for the first time.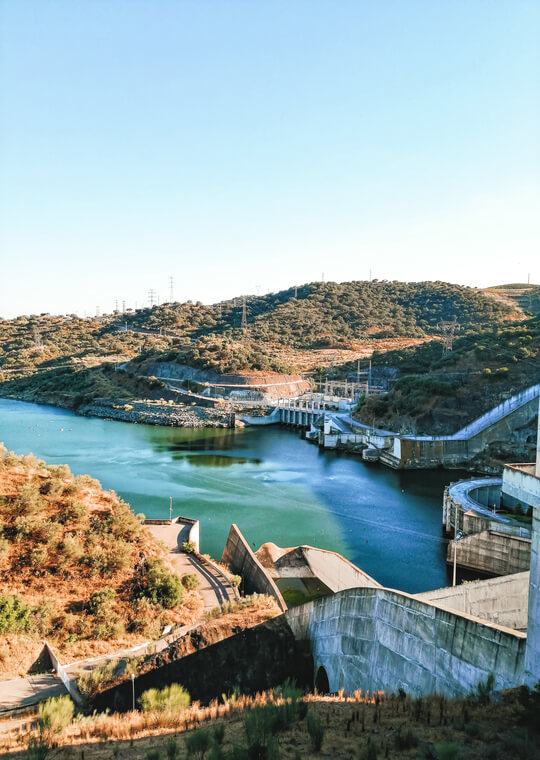 We scheduled our trip with the company Alentejo Break and I only have positive points to mention. The visit, which lasted about 2 hours, was with a small group and was always accompanied by the instructor who tried to explain the history of that region (namely the construction of the dam).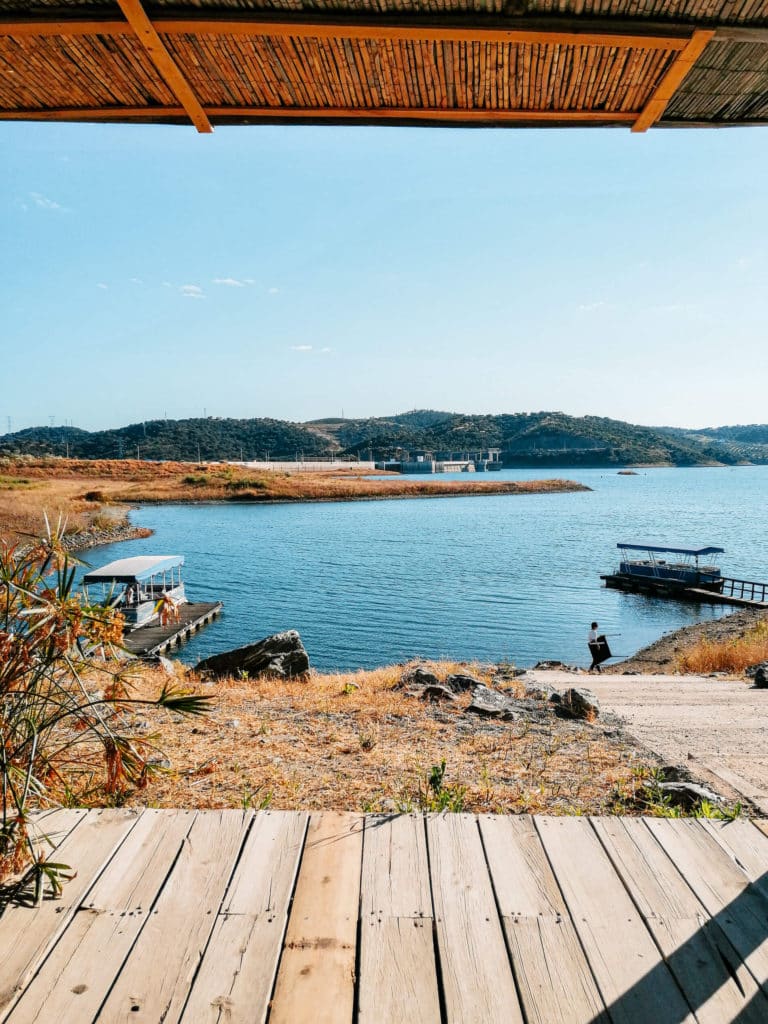 In the middle of the visit, we had the opportunity to stop at a sort of islet and have a bath. The water temperature was great for a swim and to refresh from the immense heat that day.
The company also offers other services (besides canoeing), and I am very much looking forward to repeating a tour with them on my next visit to Alqueva.
Day 5: Beja – Mértola (53 km; 45 min)
» Beja
The itinerary of what to visit in Alentejo continues towards another district capital – Beja. Beja is also a small city.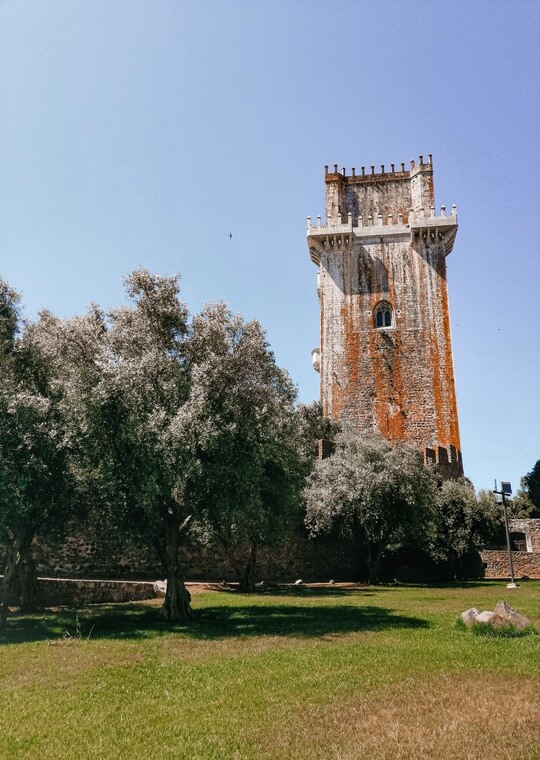 These are the main points of interest in Beja:
Nossa Senhora da Conceição Convent
Misericórdia Church
Castle
Cathedral
Ermida de Santo André
Restaurants in Beja
In Beja, I have an excellent restaurant recommendation as well – Dom Dinis. For appetizers, we opted for "chouriço de porco preto" and then a "pijaminha" to share. The "pijaminha" is one of the best options because it allows you to try different parts of the meat. The serving is extremely generous and comes together with two types of "migas" and apple sauce (which goes very well with grilled meat).
Accommodation in Beja
We stayed at Hotel Melius, an old hotel but perfectly suitable to rest after a full day. The breakfast was quite good – with puff pastry croissants and bread fresh from the oven.
Nevertheless, I leave here other suggestions for accommodation in Beja: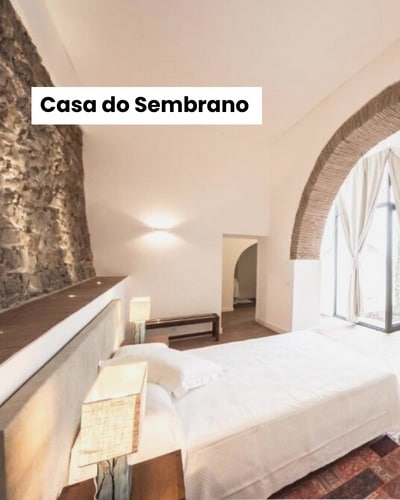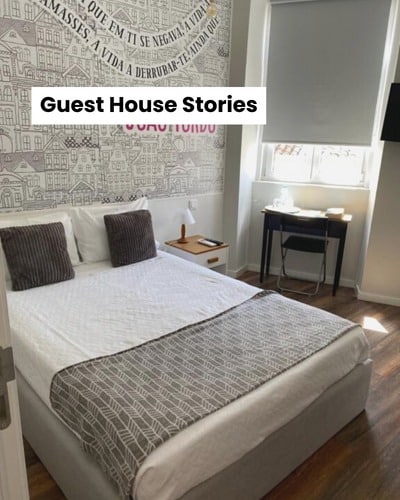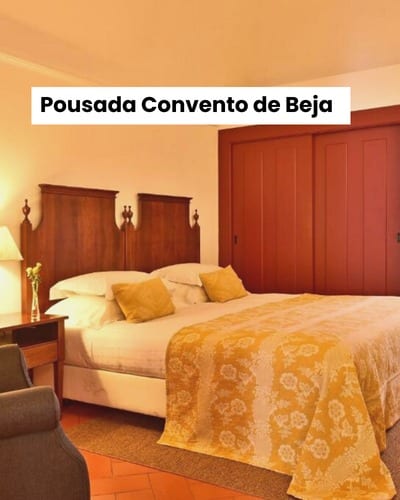 » Mértola
After this trip, I elected Mértola as one of my favourite Alentejo cities. The city has a charm that is difficult to show through words, so I think I will stick to the photos. If you have the opportunity, it's really worth adding Mértola to your list of places to visit in Alentejo.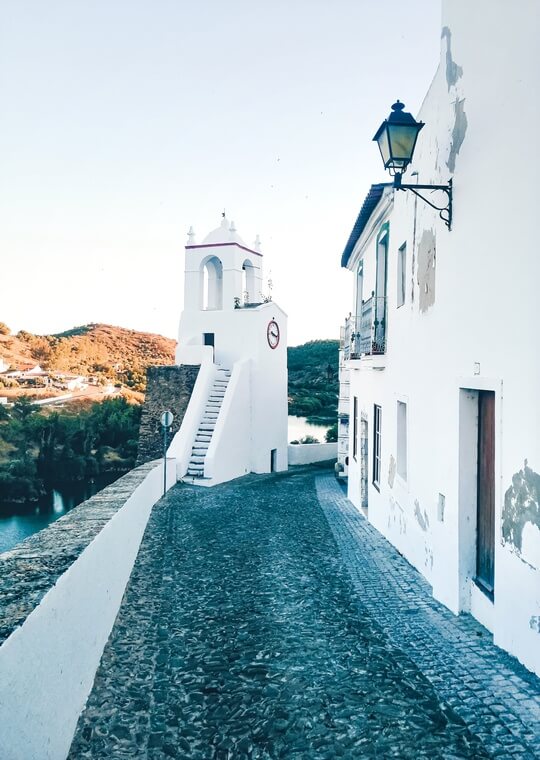 Mértola, like almost all the places on this itinerary, is small. I suggest you let yourself get lost in the narrow streets surrounded by white houses. Anyway, the main points of interest in Mértola are the Mother Church, the Castle, the Clock Tower and the Town Hall.

Accommodation in Mértola
In Mértola, I stayed at Beira Rio Hotel. The hotel is a bit old, but the view is stunning. Also, the hotel has an outdoor swimming pool, which is excellent for the hot days that are regularly felt in Mértola (especially in summer). At night, the hotel has a terrace service with drinks, which was simply perfect for a hot summer evening.
However, there are other accommodation options in Mértola: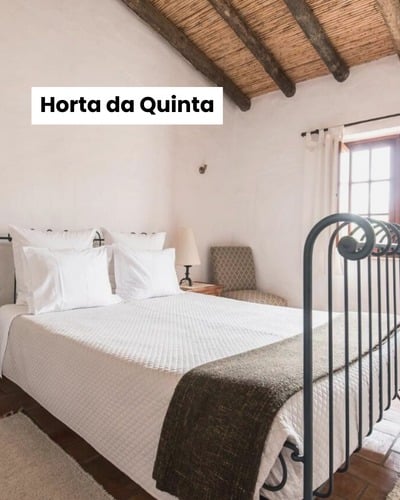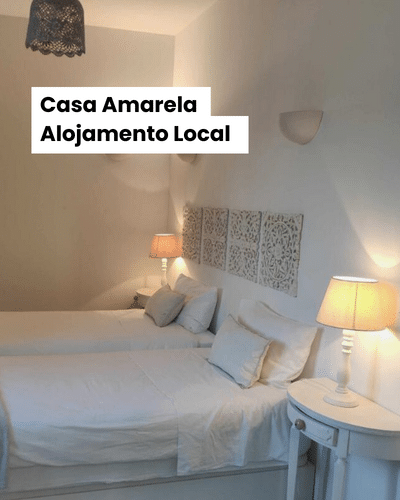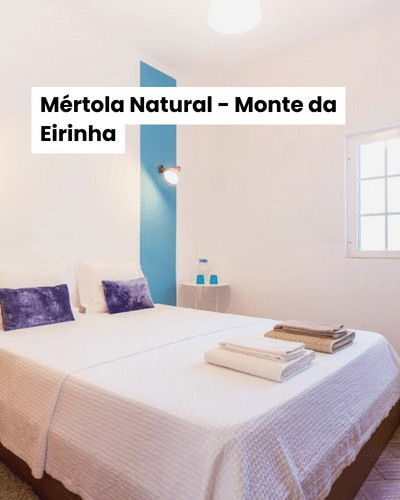 Day 6: Mértola
» Mina de São Domingos
Very close to the centre of Mértola, we also have the ruins of the old Mina de São Domingos. The visit is worthwhile, although the site is quite degraded.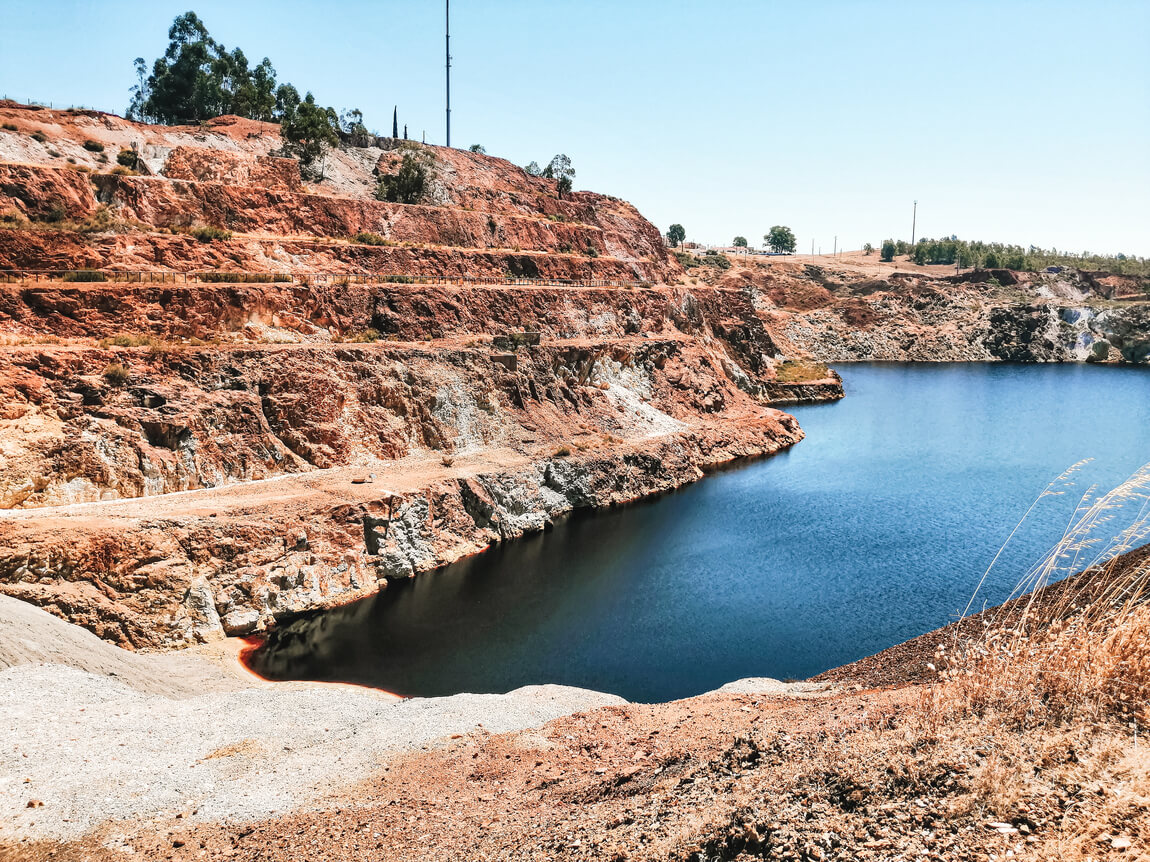 It is easy to drive between the various sites. Don't miss visiting the old railway workshops, the mineral pier or the acid water lagoon.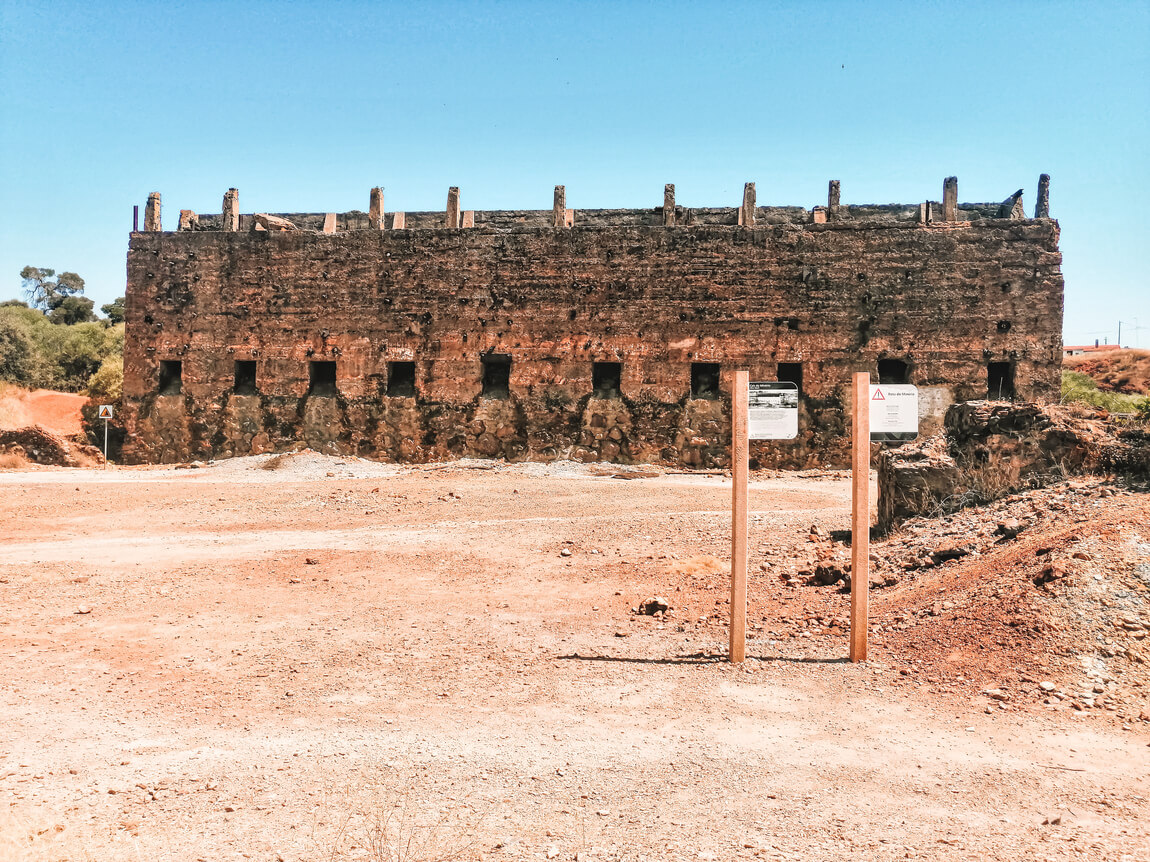 I confess that this kind of "abandoned" places always leaves me a little curious to think about what they would be like before being abandoned.
» Tapada Grande River Beach
In a place as warm as Mértola, Tapada Grande River Beach – considered by many to be one of the most beautiful river beaches in Portugal – easily wins over anyone.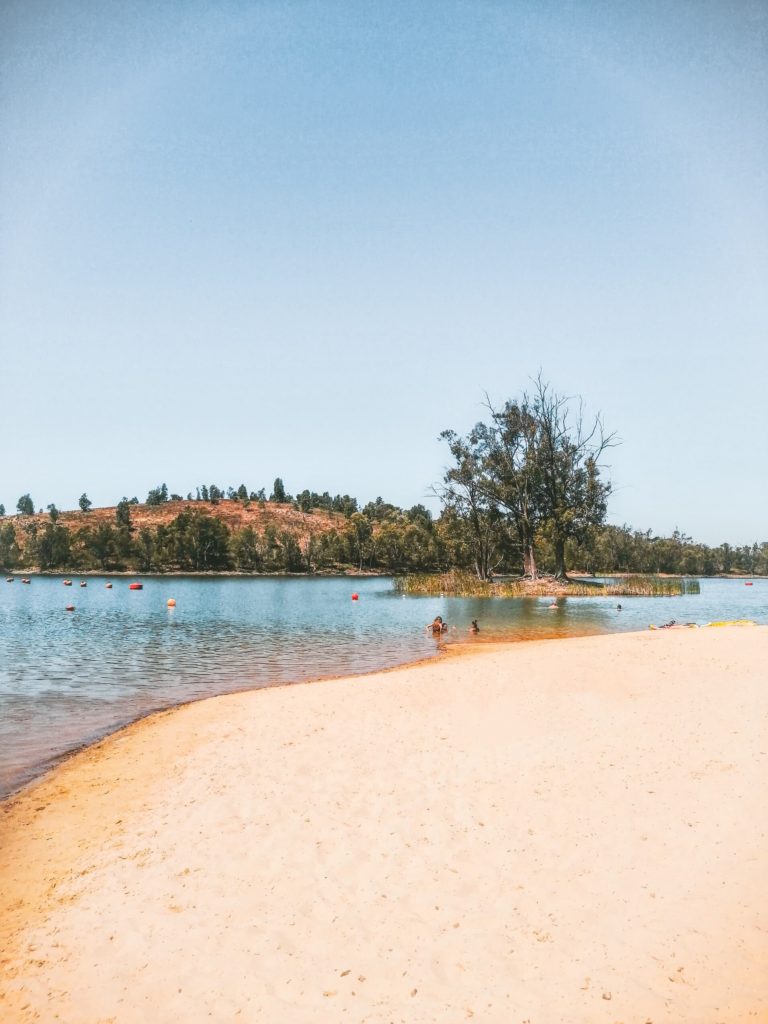 Apart from being beautiful, it is almost impossible to resist diving in its calm and moderately warm waters.
Disclaimer: this post may contain some affiliate links, which means I get a small commission if you buy something through my links. This doesn't represent any additional cost to you and you'll be supporting my work here on the blog😊