You know those places where you go with zero expectations, and then they are the ones that surprise you the most? That happened to me with Cádiz! I wasn't expecting to like it so much, and it was one of the places that surprised me the most on my Andalusia road trip. This way, I invite you to continue reading this post to get to know what you can visit in Cádiz 😊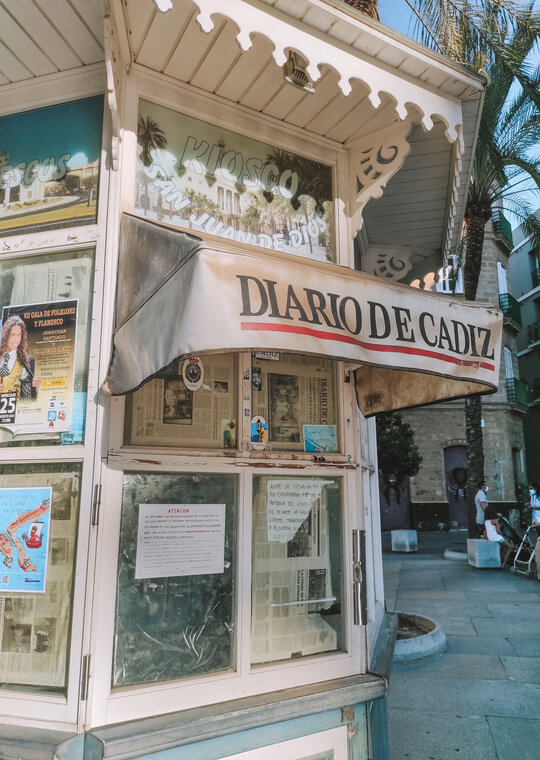 How many days do you need to visit Cádiz?
Cádiz is quite a small city, so I recommend 1 or 2 days to visit the city. If you opt to visit Cádiz in one day, you'll have a more rushed visit, but you still be able to cover the main points of interest. However, if you'd like to explore the city more calmly, then go for two days.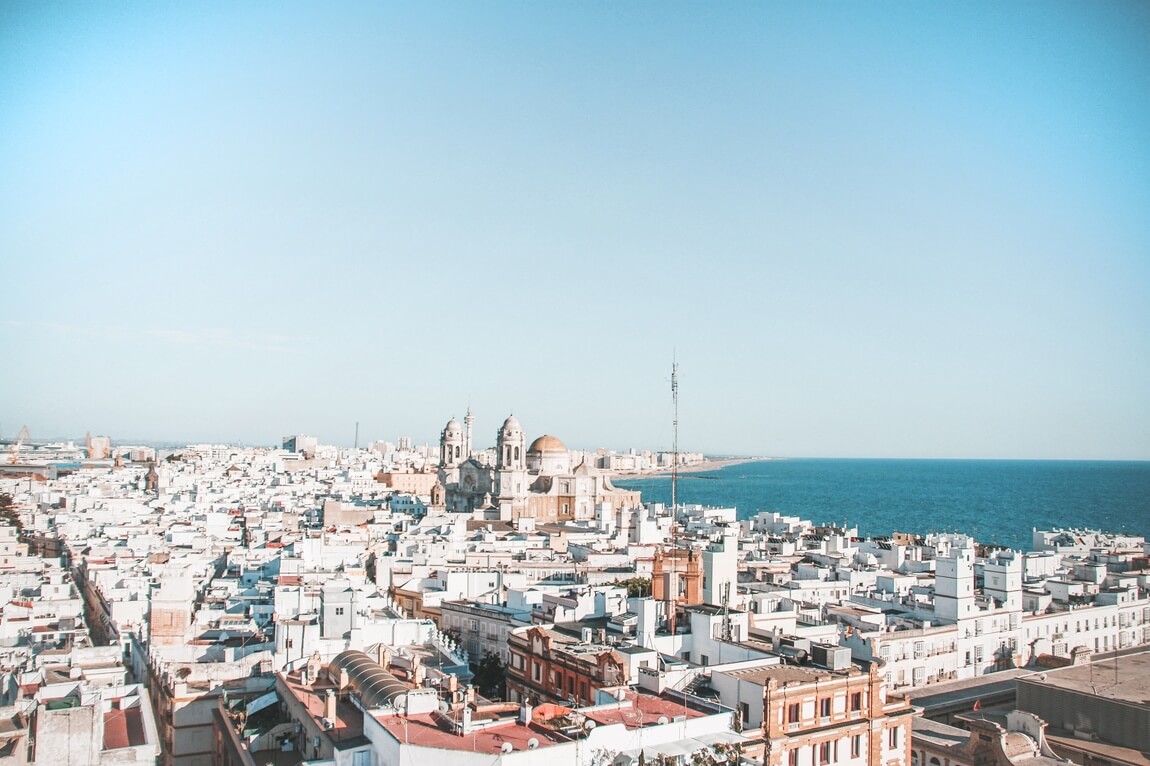 Although one day is enough to explore Cádiz, the main points of interest are sometimes a bit far away from each other. Anyway, and given the lack of free parking in the city, I suggest visiting Cádiz on foot. Nothing like a good walk to get to know a city.
What is the best time of the year to visit Cádiz?
Located in the Andalusia region (Spain) and next to the sea, Cádiz offers a very mild climate. In summer, it has very pleasant temperatures that even allow you to go to the beach (minimum of 19ºC in June and maximum of 28ºC in August).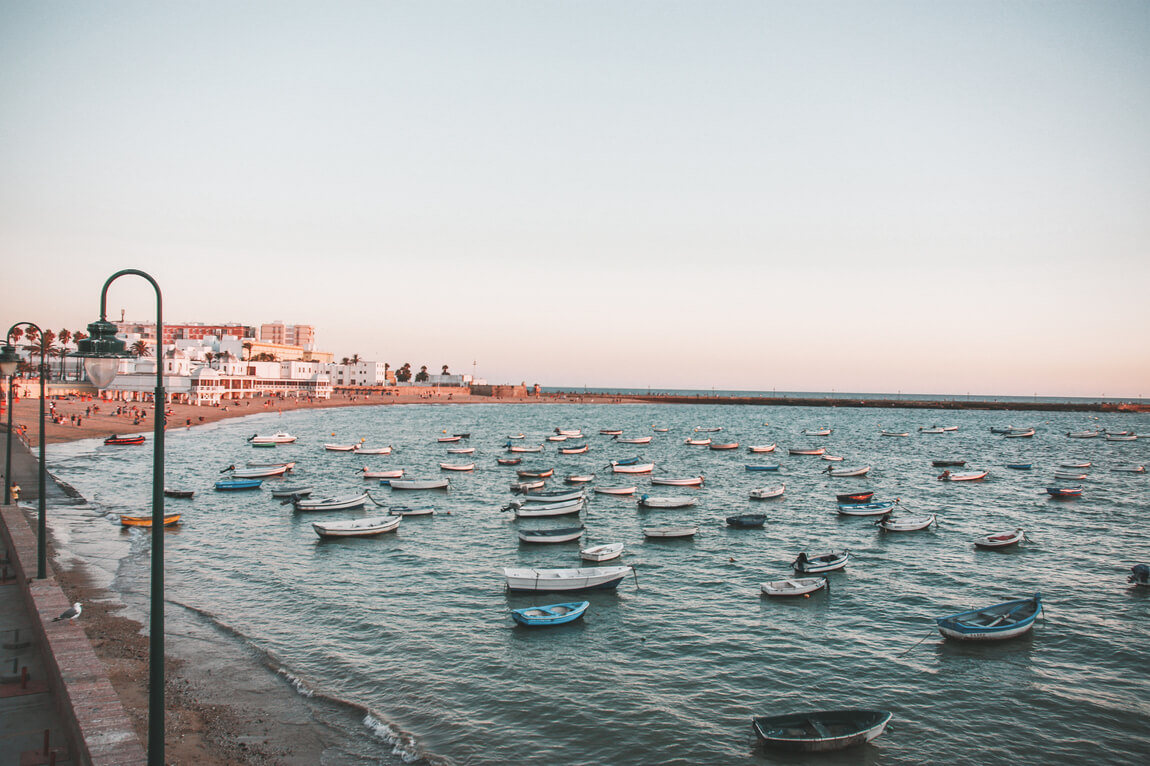 During the other seasons, the weather is cooler, but still quite pleasant. In the coldest months, temperatures range from a minimum of 10ºC to a maximum of 16ºC in January.
Thus, I recommend visiting Cádiz from May to October, although any time of the year is good to visit the city.
💡 EXTRA TIP: Are you visiting this region and have some extra time available? You can always take a "small" diversion and visit the British territory of Gibraltar! Find out everything you can visit in Gibraltar in this post. 
💼 TRAVEL INSURANCE: If you want to feel safe while travelling, then you should definitely look into purchasing some travel insurance. Having insurance will help you with any health-related emergencies as well as with other events, such as theft, loss or delay of luggage, eventual need to cancel your trip and much more. In my case, I always use IATI Insurances, which has one of the best price-quality ratios in the market and a 100% online service that is very easy to use. Book here your travel insurance and enjoy a 5% discount for being readers of the blog. Don't forget that the purchase must be made using this link.
How to get to Cádiz?
Although Cadiz has no airport, it is relatively close to 2 Spanish cities served by airports and some direct connections to other European countries:
Seville (1h15 drive)
Jerez de la Frontera (30 min drive)
Accommodation in Cádiz
I only visited Cádiz during a day trip (too short, I must say!!), so I did not spend the night there. However, I leave you with some suggestions for accommodation: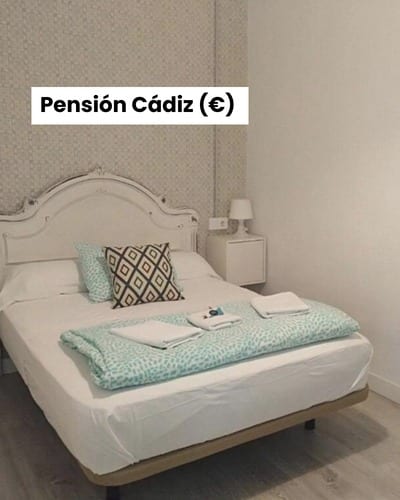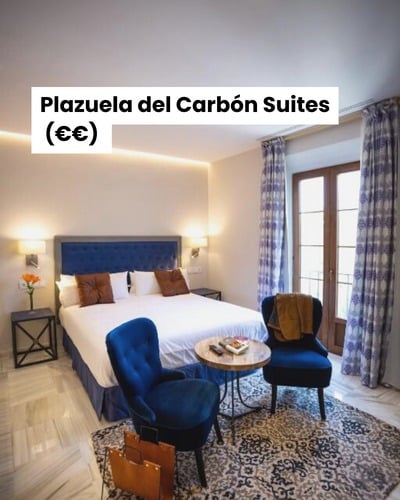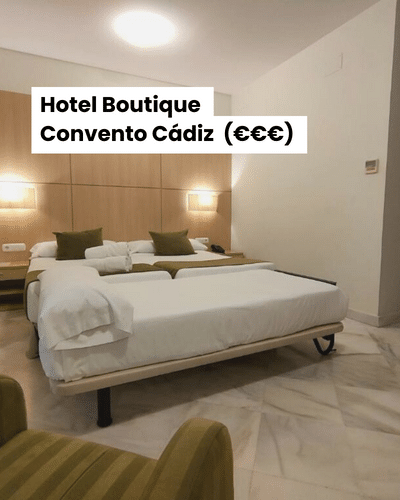 Activities & tours in Cádiz
What to visit in Cádiz?
Before starting the list of what you can visit in Cádiz, I'll leave you a map version of the main points of interest in the city so you can better plan your visit.
» Roman Theatre
Only discovered in 1980, the ruins of the Roman Theatre indicate that its construction probably took place in the 1st century BC, having been one of the largest constructions of its kind by the Roman Empire. 
📝 USEFUL INFORMATION: Visits are completely free, but can only be carried out at certain times. From April to September, it is open Monday to Saturday from 11 am to 5 pm and Sundays from 10 am to 2 pm. In the remaining months, the timetable changes only from Monday to Saturday: 10 am to 4.30 pm. All updated information can be consulted here.
» Campo del Sur Avenue
Before heading towards the historic part of the city, why not take a stroll along the seafront along Campo del Sur Avenue?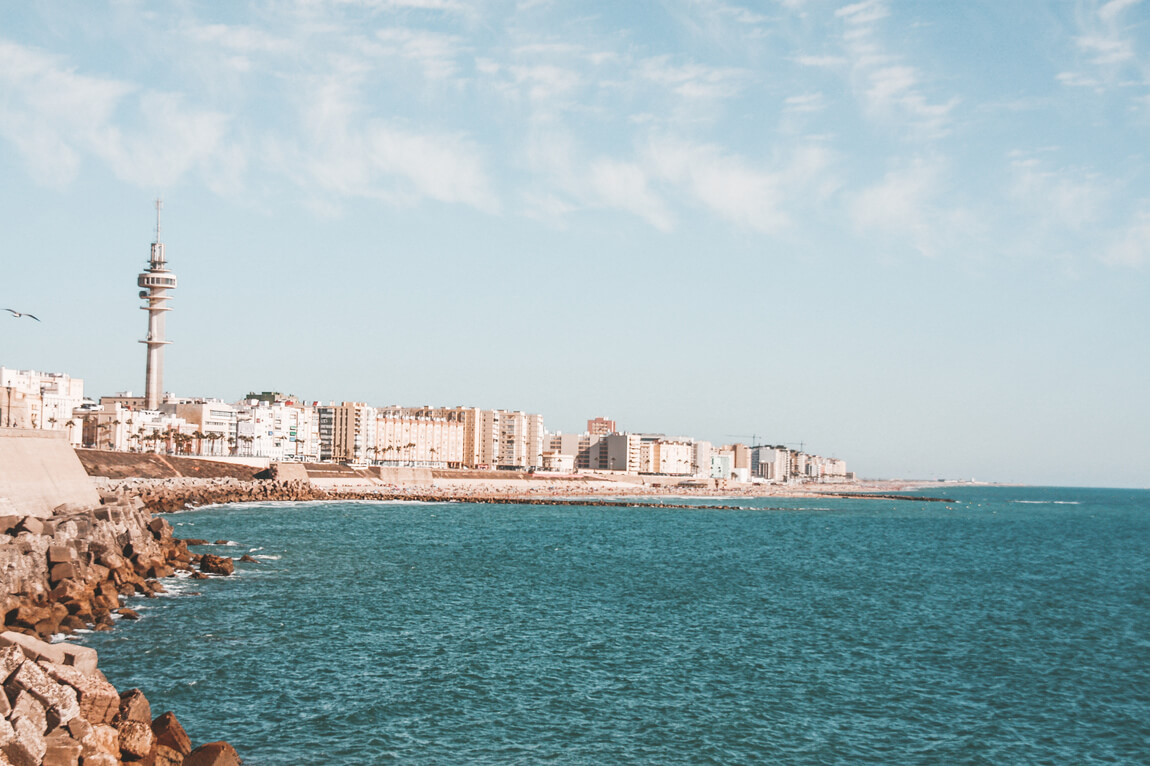 The Avenue is still long, but we quickly reach La Caleta beach – a great option for the warmer days 😊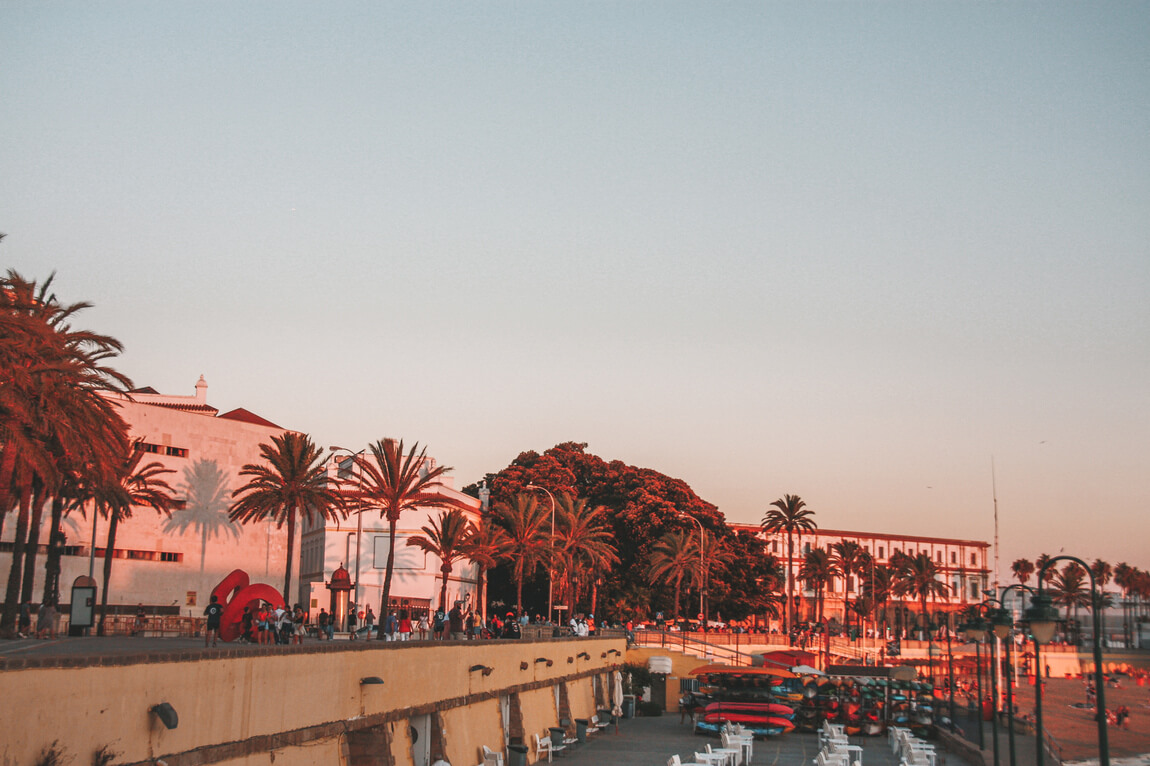 💡 EXTRA TIP: If you want to extend your tour, you can also walk along Paseo Fernando Quiñones over the sea, located next to La Caleta beach and even visit the Cádiz Lighthouse and San Sebastián Castle.
» Cádiz Cathedral
The Cathedral of Cádiz is undoubtedly impressive. Built between the 18th and 19th centuries, this building leaves no one indifferent. As it took over 100 years to be built, this cathedral combines several styles: from Baroque to Neoclassical.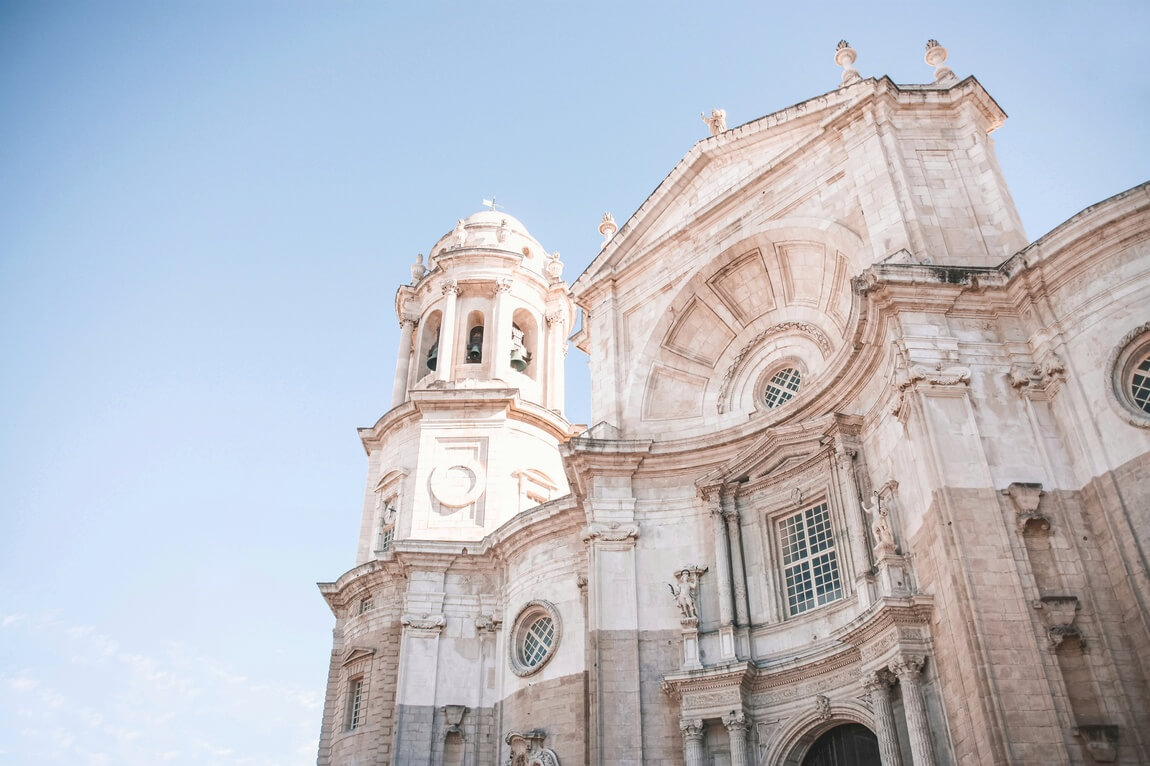 The Reloj Tower, which is part of Cádiz Cathedral, is also another point of interest in Cádiz, as from there we have splendid views of the entire city.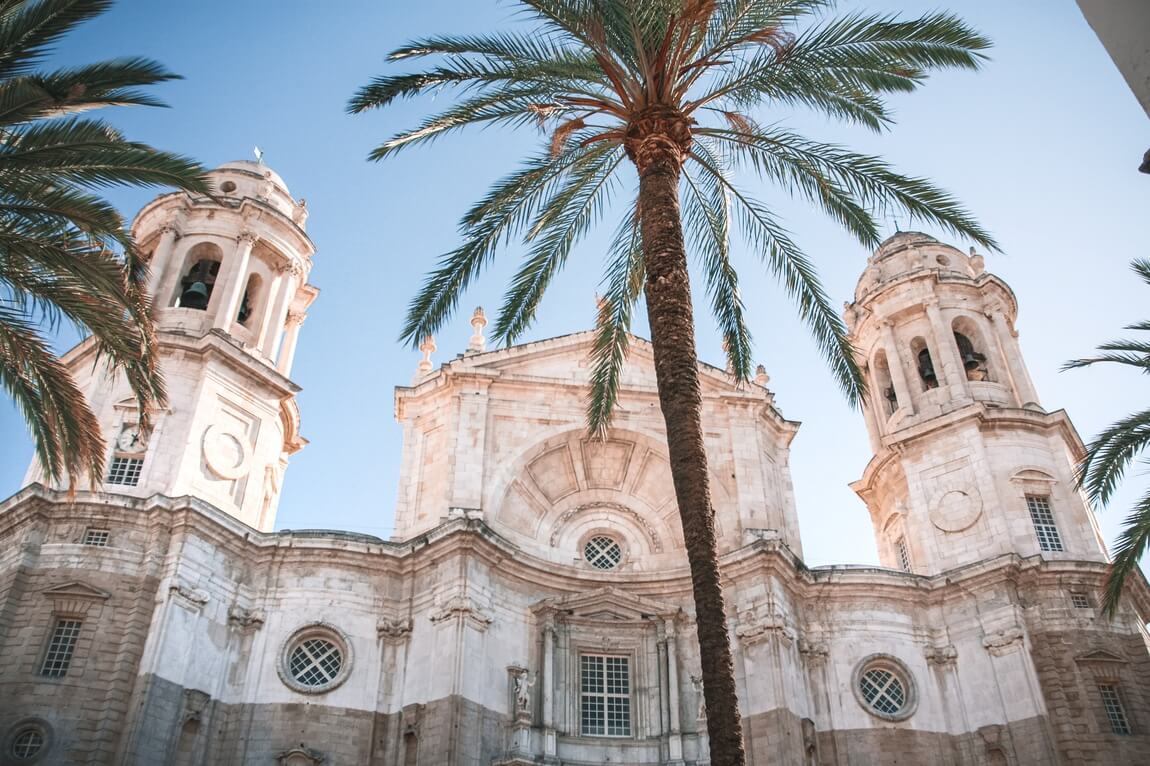 📝 USEFUL INFORMATION: The Cathedral is open from 10 am to 7 pm Monday to Saturday and from 1.30 pm to 4.30 pm on Sundays. The price to visit inside, as well as Reloj Tower, is 6€, and tickets can be purchased online.
» Cathedral Square (Plaza de La Catedral)
Taking its name from the largest monument there, Plaza de La Catedral is one of the most emblematic places in the historic area of Cádiz. It is a very pleasant space to enjoy one of the several terraces available there 😊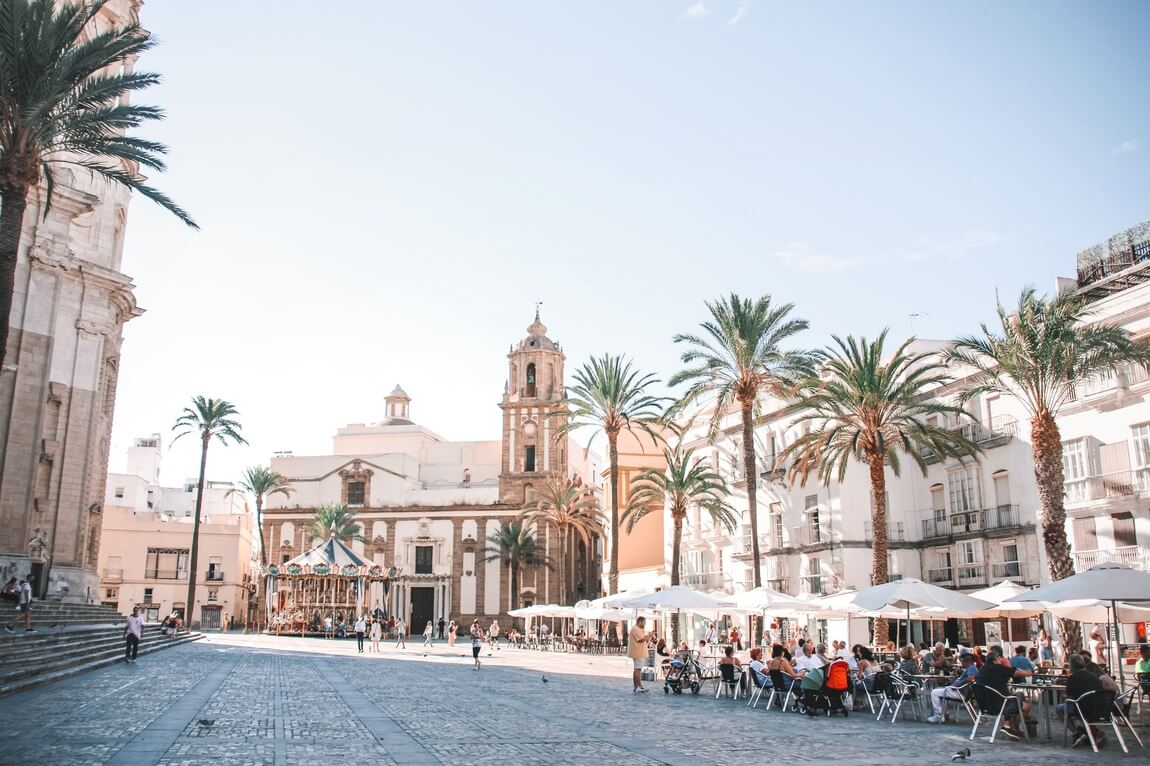 However, Plaza de La Catedral also has a few more points of interest besides the Cathedral of Cádiz. Look out for the Santiago Church and Arco de La Rosa – one of the old gates to the walled city of Cádiz.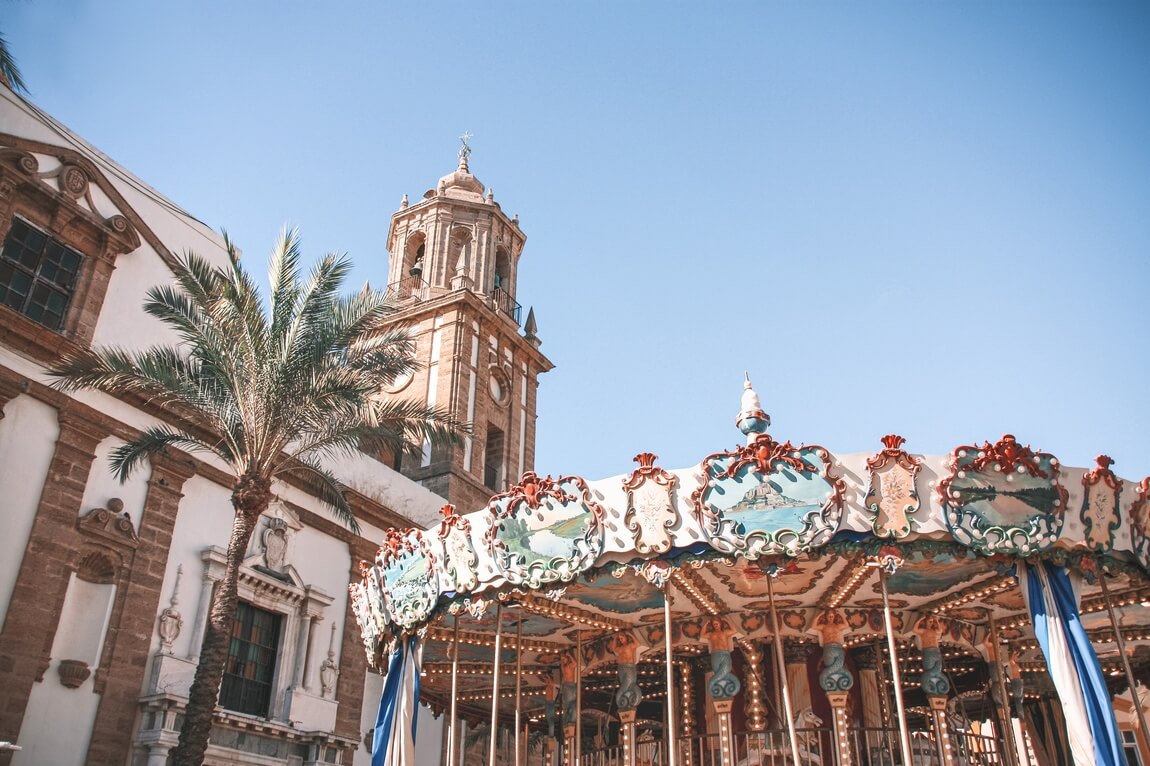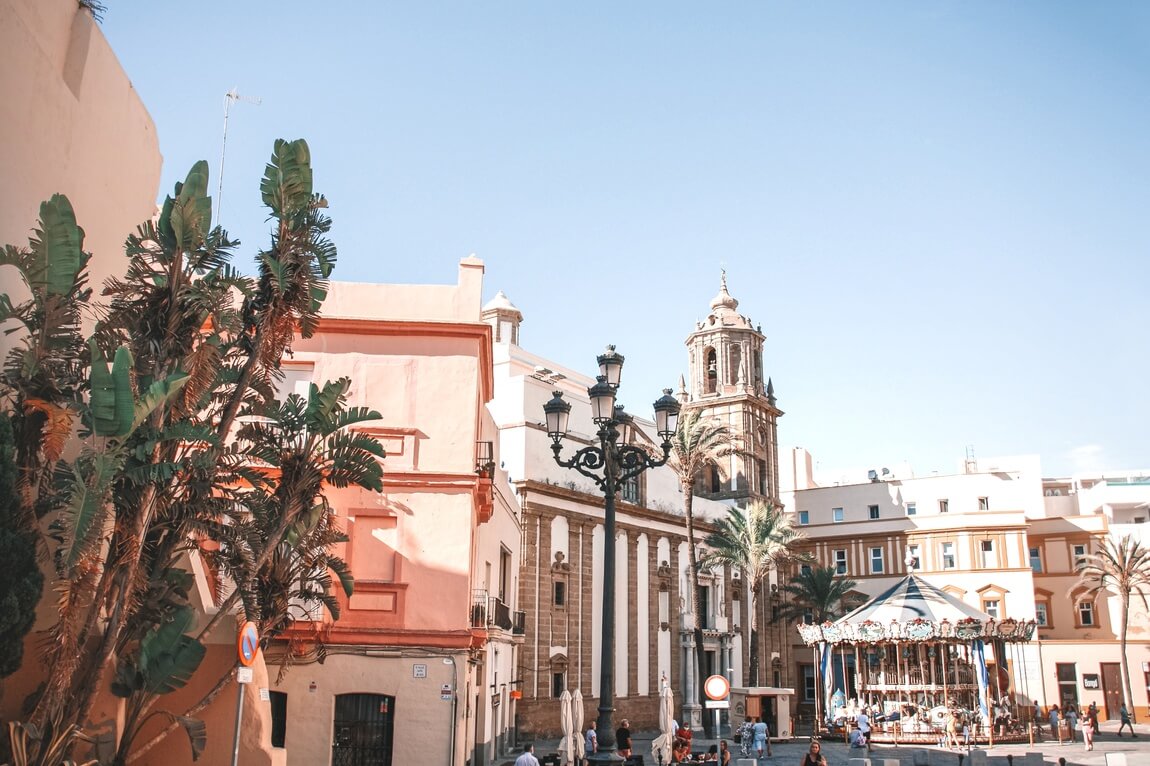 » Compañía Street (Calle Compañía)
We head towards the next point on the itinerary via Calle Compañía. This is a totally pedestrian street with shops of all kinds.
» Flowers Square (Plaza de Las Flores)
We then arrive at Plaza de Las Flores. Also known as Plaza Topete, this is one of the most colourful squares in the city, known for its little stalls selling flowers.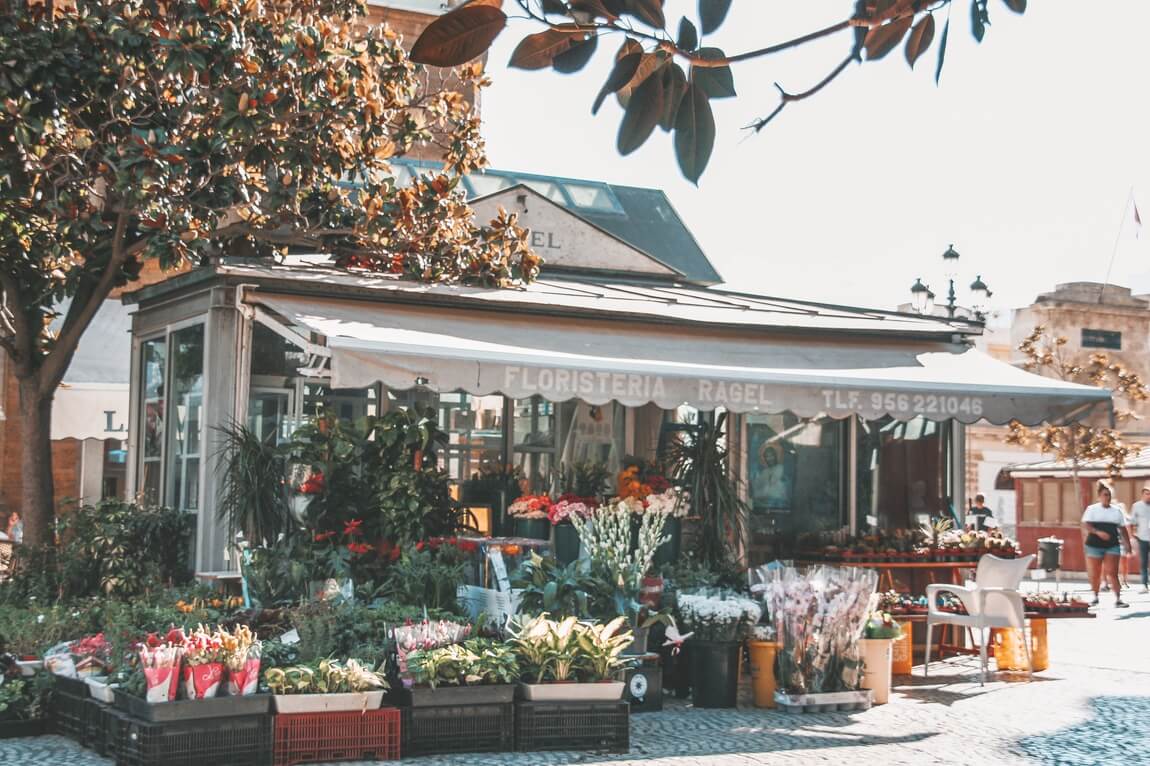 » Liberty Square (Plaza de la Libertad)
Plaza de la Libertad is known for its fresh produce market – Central Market. The market opened in 1838 and was restored in 1928 and again in 2009. There are over 100 stalls selling fresh produce every day, from fish to frozen foods, to fishing tackle.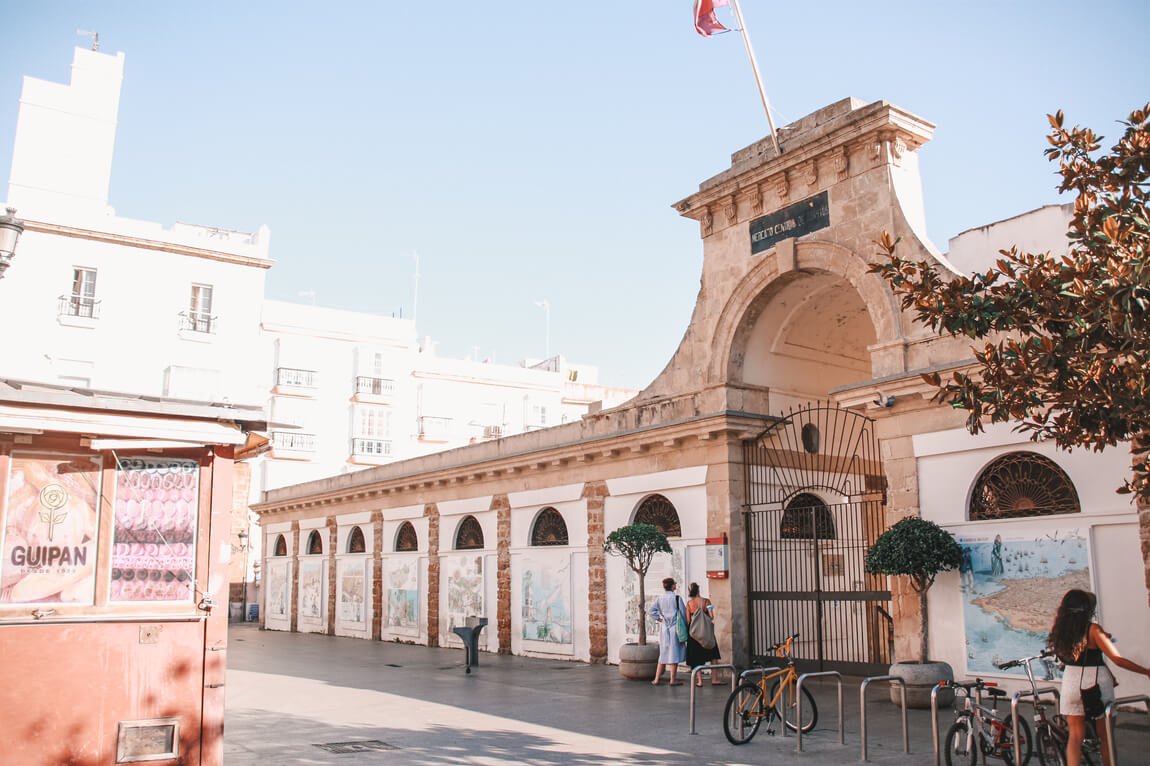 Every day of the week there is also the Rincón Gastronómico (Gastronomic Corner), where it is possible to taste typical regional products.
📝 USEFUL INFORMATION: Admission to the market is free and can be made Monday to Saturday from 9 am to 3 pm. Rincón Gastronómico is open Monday to Friday from 9 am to 3.30 pm, Saturday from 9 am to 4 pm, and Tuesday to Thursday from 8 pm to midnight (or until 1 am on Fridays and Saturdays).
» Tavira Tower
Cádiz is known throughout the world for its watchtowers, which were used extensively between the 18th and 20th centuries. There were once more than 150 towers and now there are 126. The towers were usually built by merchants on their houses and were seen as a symbol of prosperity. They served as a recreational space and also as an observatory for the entry and exit of goods in the Port of Cádiz.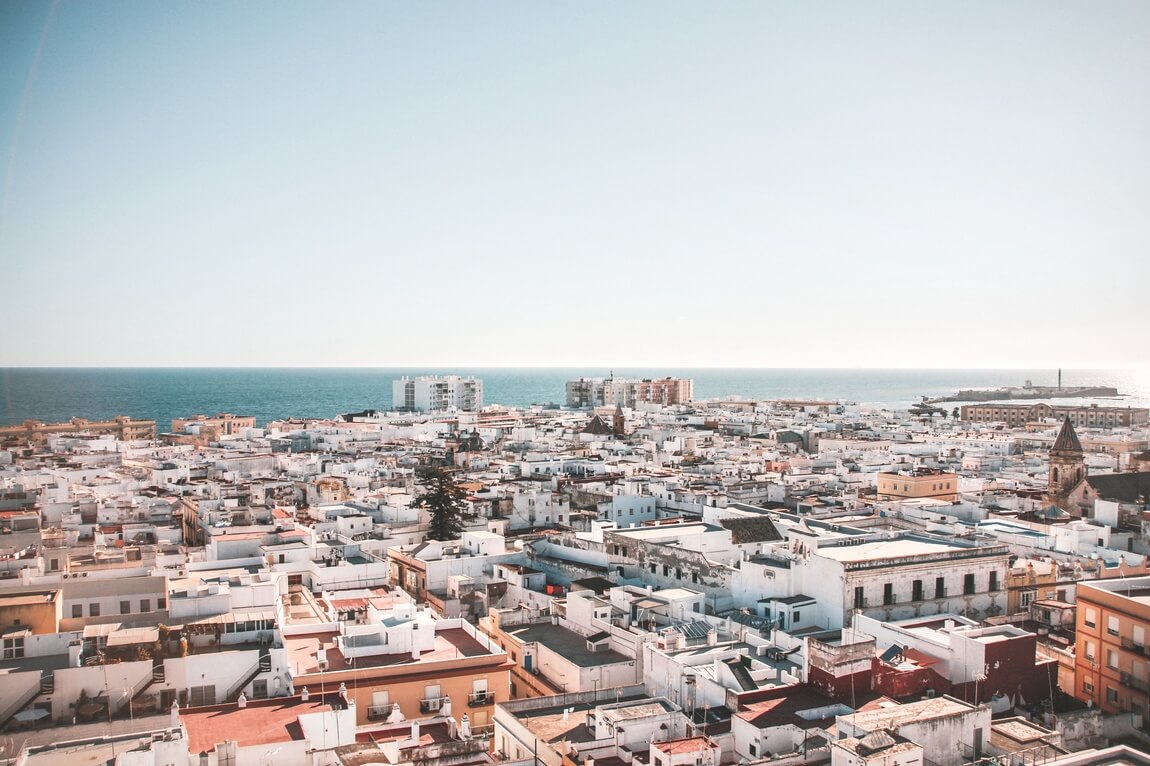 So, when visiting Cádiz it is a must to climb one of these towers. Therefore, I chose to climb the Tavira Tower. In the building, you can also visit the Camara Obscura (booking required) – a projection on a concave screen with views of the city of Cádiz.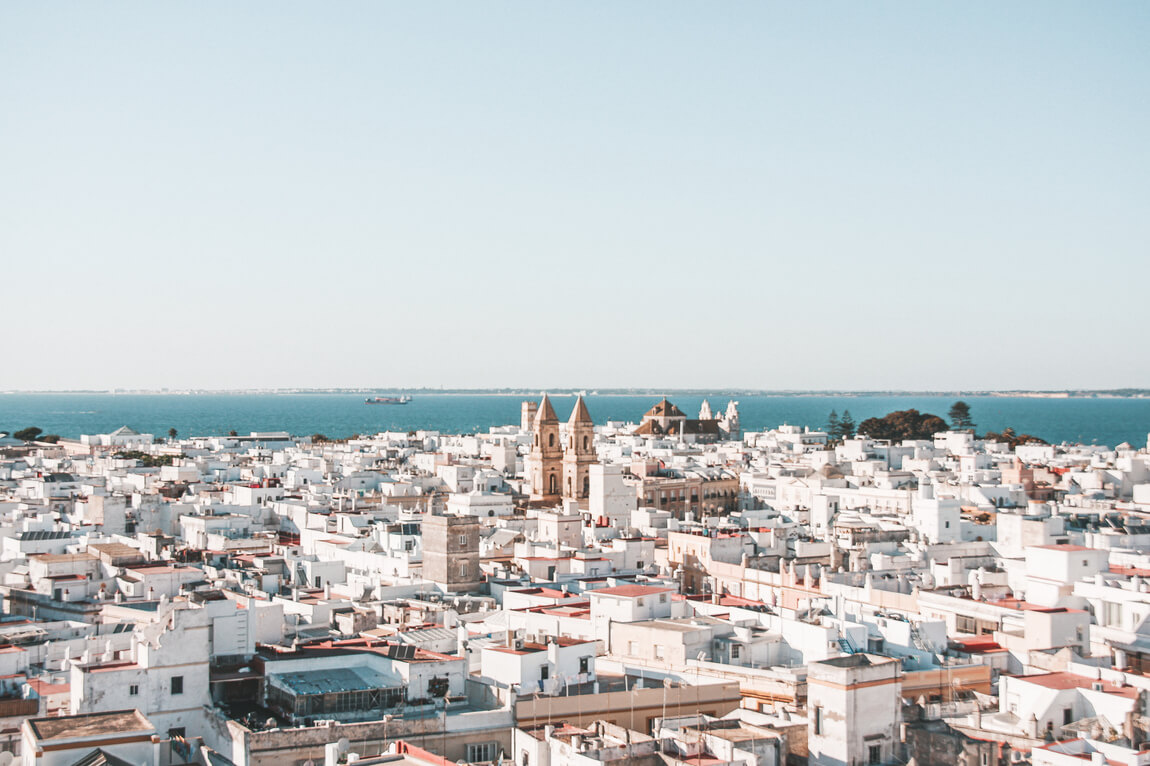 📝 USEFUL INFORMATION: Tavira Tower is open from 10 am to 6 pm from October to April and from 10 am to 8 pm from May to September. The visit with the Camara Obscura costs 7€ and must be booked in advance here, as it has limited availability. However, climbing the Tower alone does not require prior booking.
» San Juan de Dios Square
The next point to visit in Cádiz is another of its busy squares. Here you will find some emblematic buildings, such as the Town Hall, the Church of San Juan de Dios, Pasos de Miranda House and even Puerta del Mar, which leads to the sea.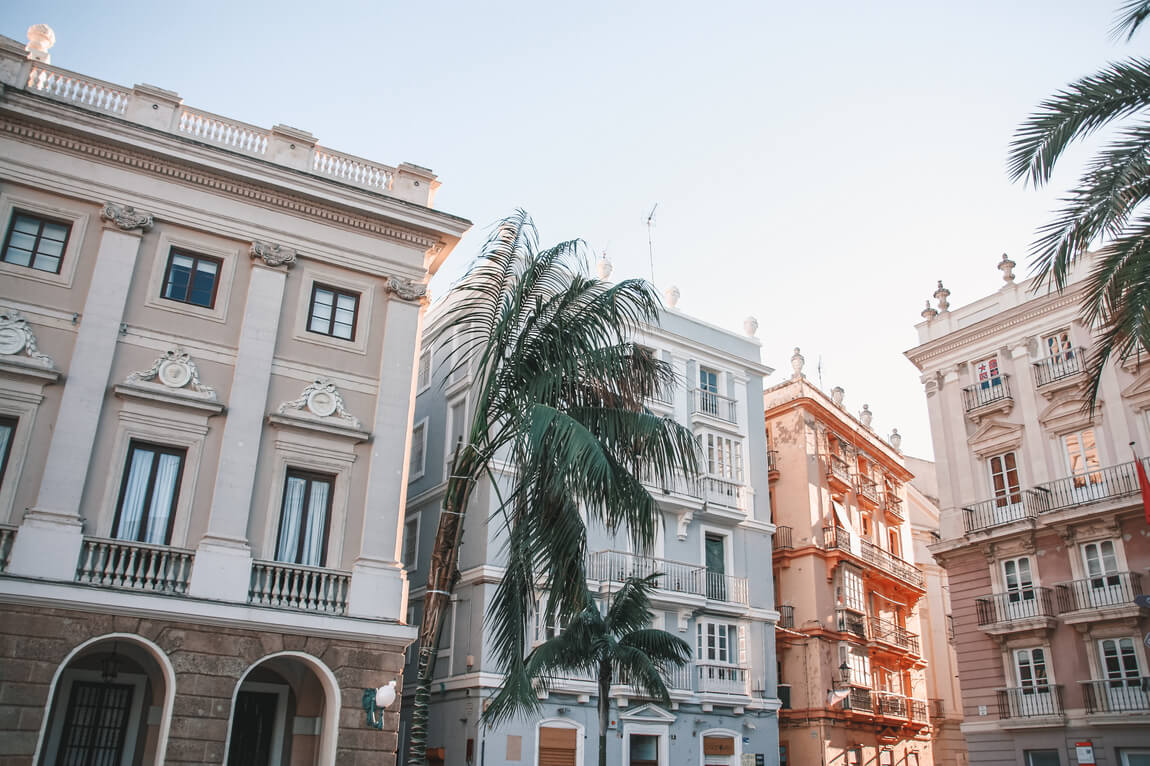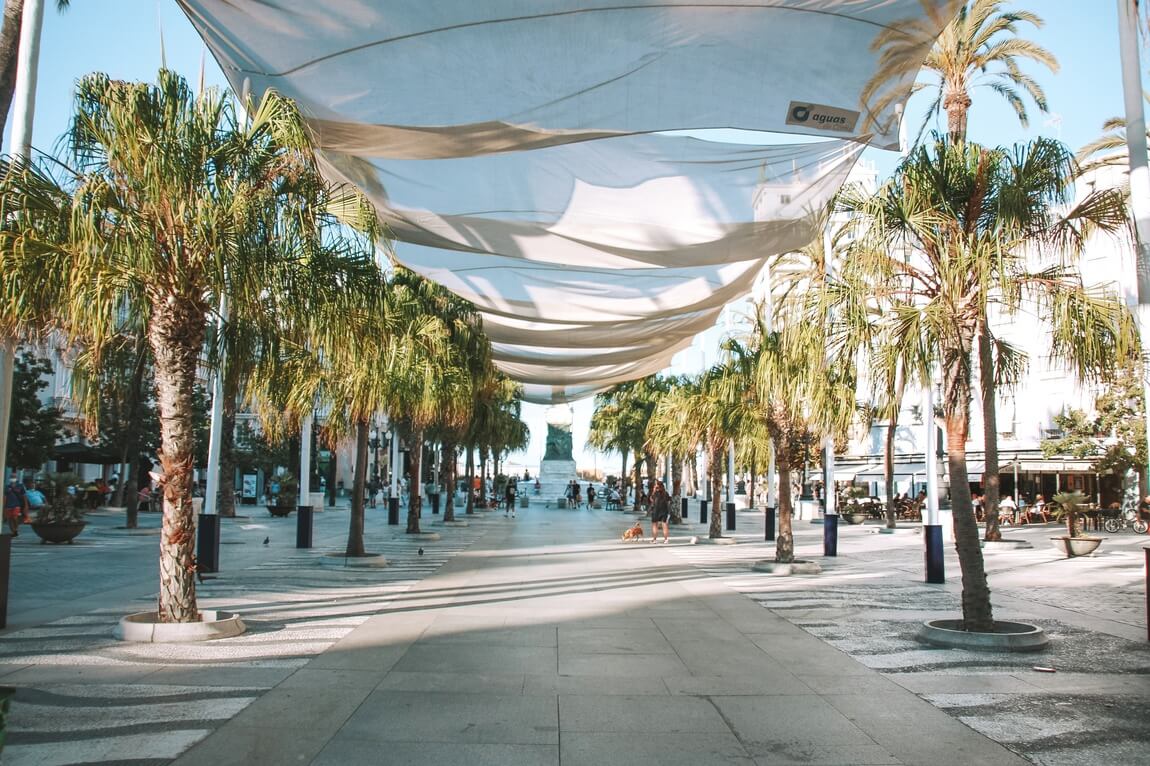 » Genovés Park
This is one of the parks you really can't miss in Cádiz. Despite the various renovations it has undergone over the years, its origin dates back to the 18th century. It's one of the funniest and most quirky gardens I've ever seen, and it's really worth a visit 😊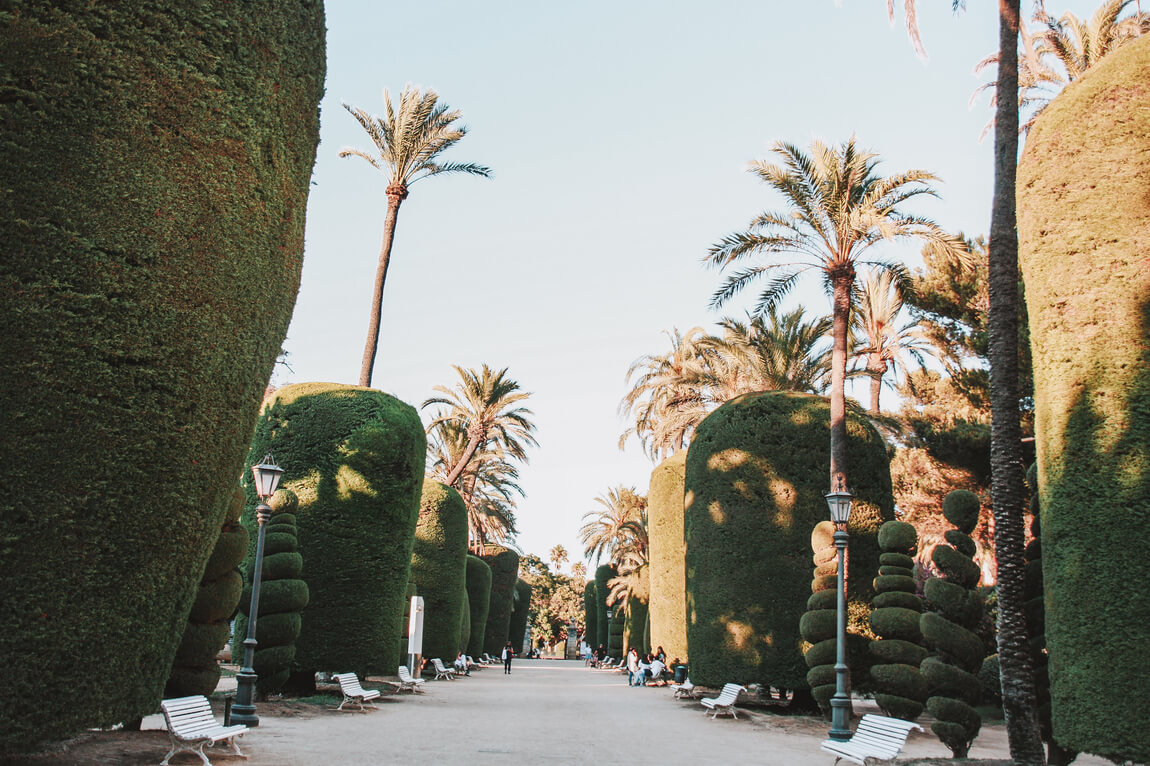 The visit is free and it is open every day until sunset!
» Alameda Apodaca Gardens
We move on from one garden to another, and no less charming. The garden runs parallel to the sea and is a favourite spot with the locals for a stroll at the end of the day. Enjoy a very romantic walk with incredible views over the Bay of Cádiz!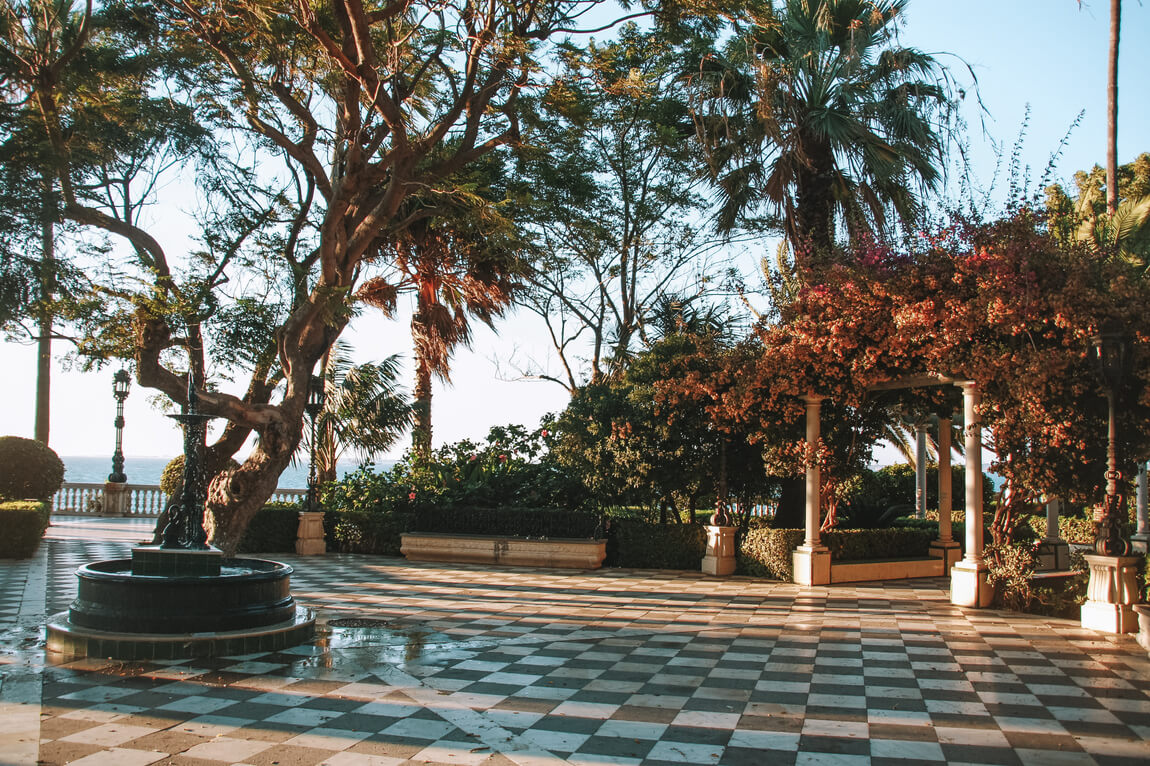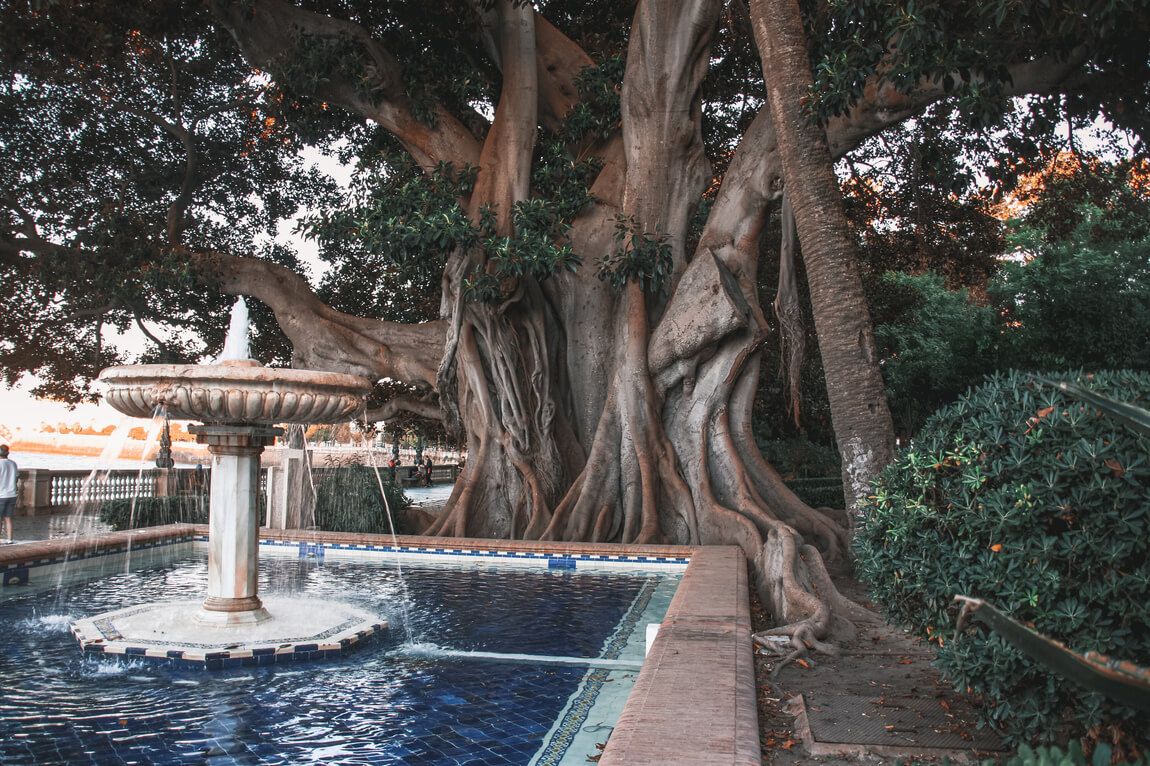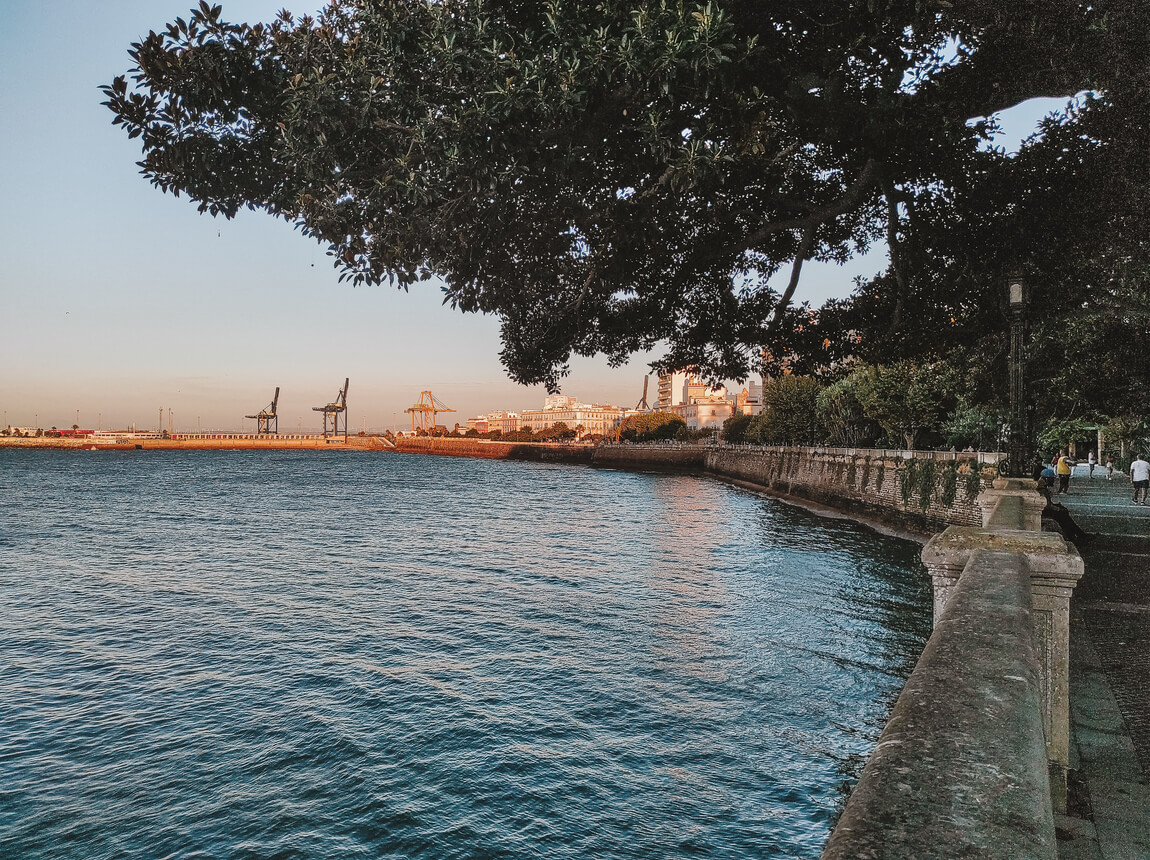 💡 EXTRA TIP: Don't miss the El Carmen Church, which also has a beautiful façade.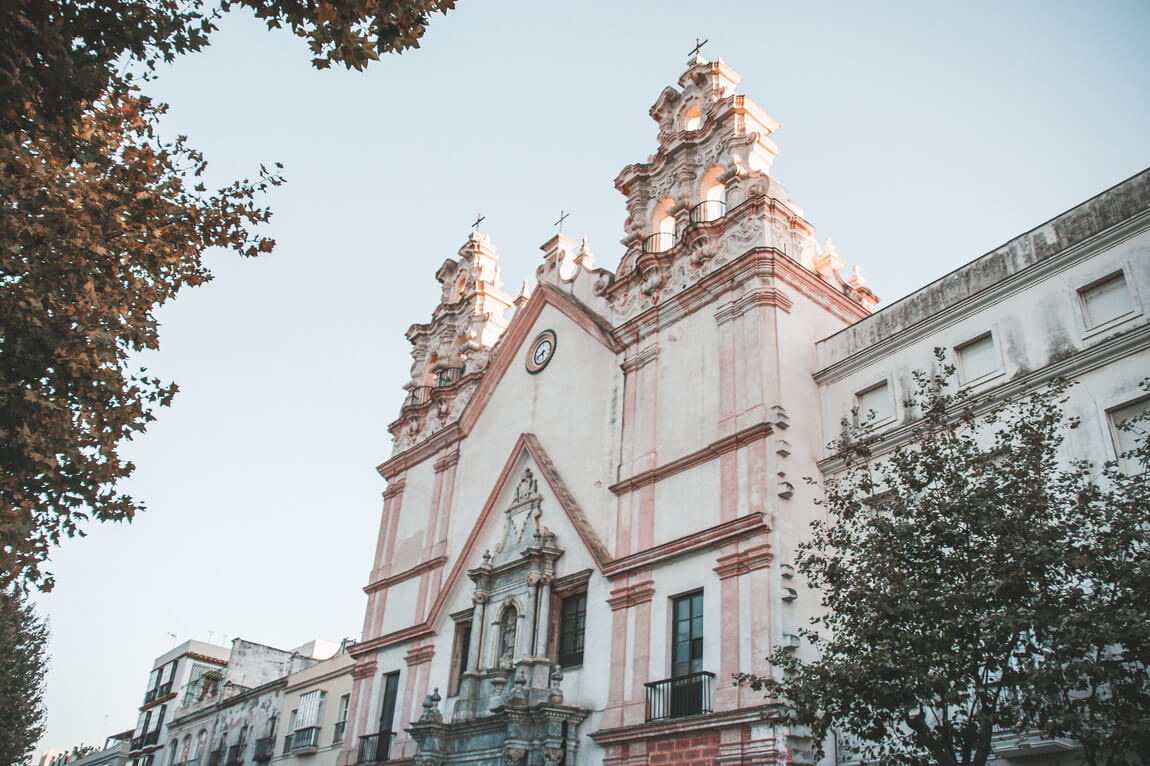 » Santa Catarina Fortress
Located at one end of La Caleta beach, this Fort was once a military prison but is now only used for cultural events. From there you will also have privileged views over La Caleta beach!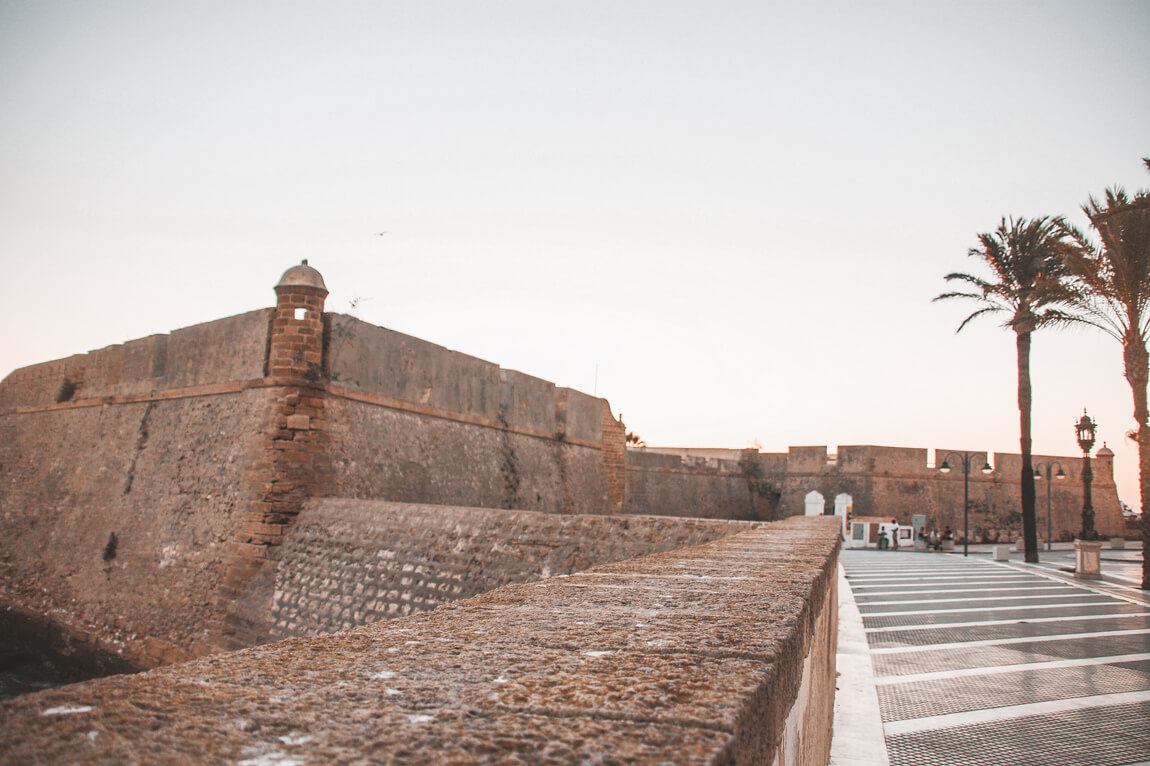 » Spain Square (Plaza de España)
And of course… we couldn't miss Plaza de España in Cádiz, as in so many other Spanish cities. The square is smaller and not as interesting as the others, but the monument alluding to the Constitution of 1812 located in its centre stands out.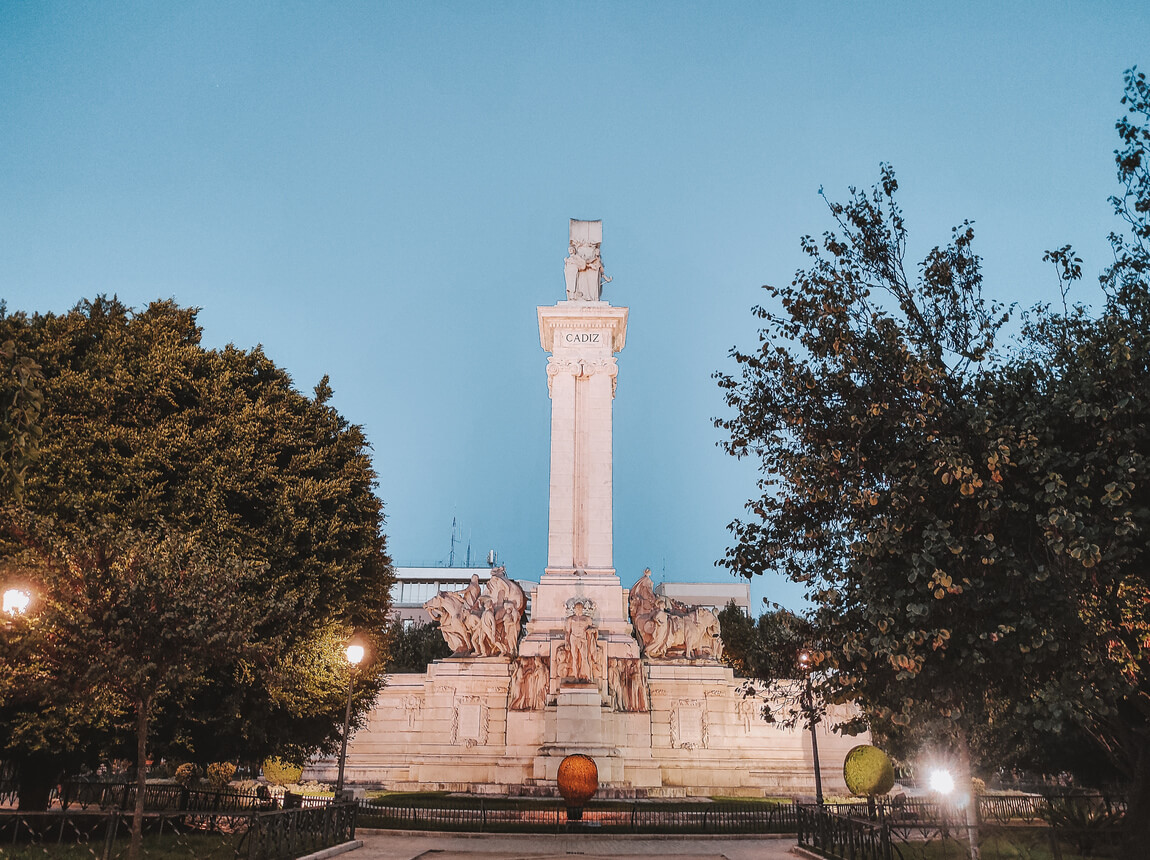 Restaurants in Cádiz
I may only have had one meal in Cádiz, but it was worth several, as the place was very cute and the food tasty. I tried Maria La Brasa, and we ordered a plate of nachos, some spinach croquettes and Iberian pork. Everything was well-prepared, the prices were nice and the portions even excessively generous. If you choose to visit this restaurant, I suggest you ask about the quantity when ordering to avoid over-ordering.
Disclaimer: this post may contain some affiliate links, which means I get a small commission if you buy something through my links. This doesn't represent any additional cost to you and you'll be supporting my work here on the blog😊