Located in Vila de Rei, Penedo Furado has a lot to offer: from waterfalls to viewpoints, a river beach and even a walkway. So, I decided to prepare this blog post with many tips to help you visit Penedo Furado.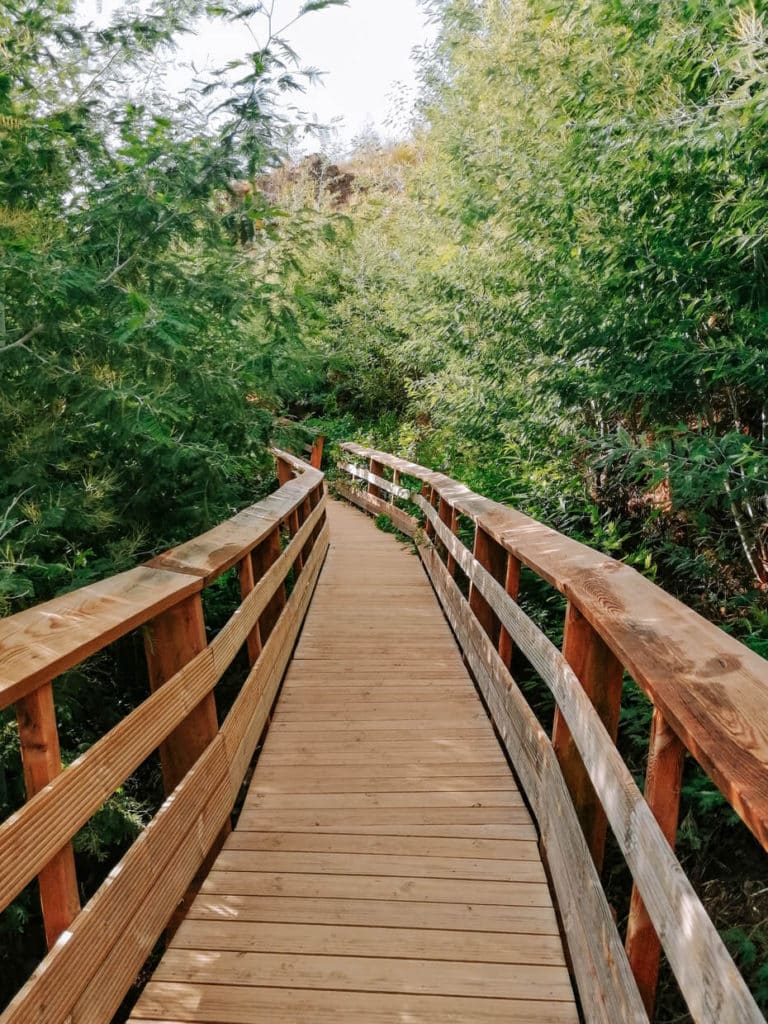 A visit to Penedo Furado is the perfect plan for a day well spent in the Central region of Portugal. So, keep reading to find out more 😉!
What is the best time of the year to visit Penedo Furado?
The Penedo Furado area is especially popular during the summer months, due to its river beach. If you want to enjoy the river beach on your visit and swim there or at the waterfall, then you should consider visiting Penedo Furado in the summer.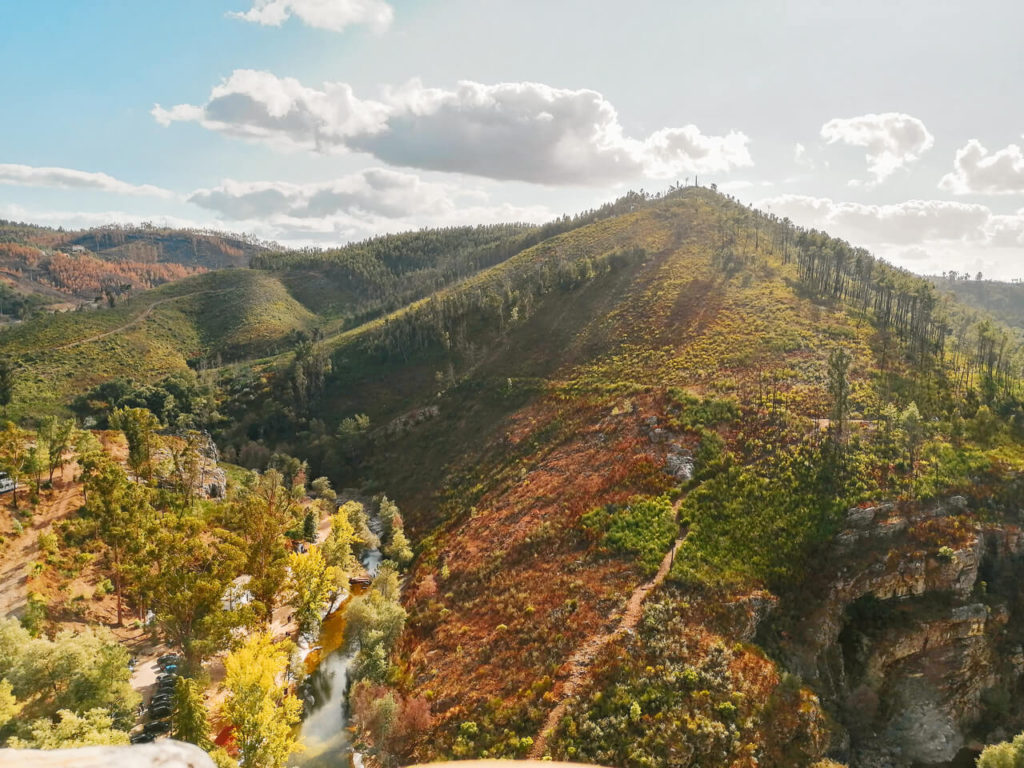 I just warn you that, during summer, temperatures are usually quite high in the region and the waterfall and river beach may have less water volume.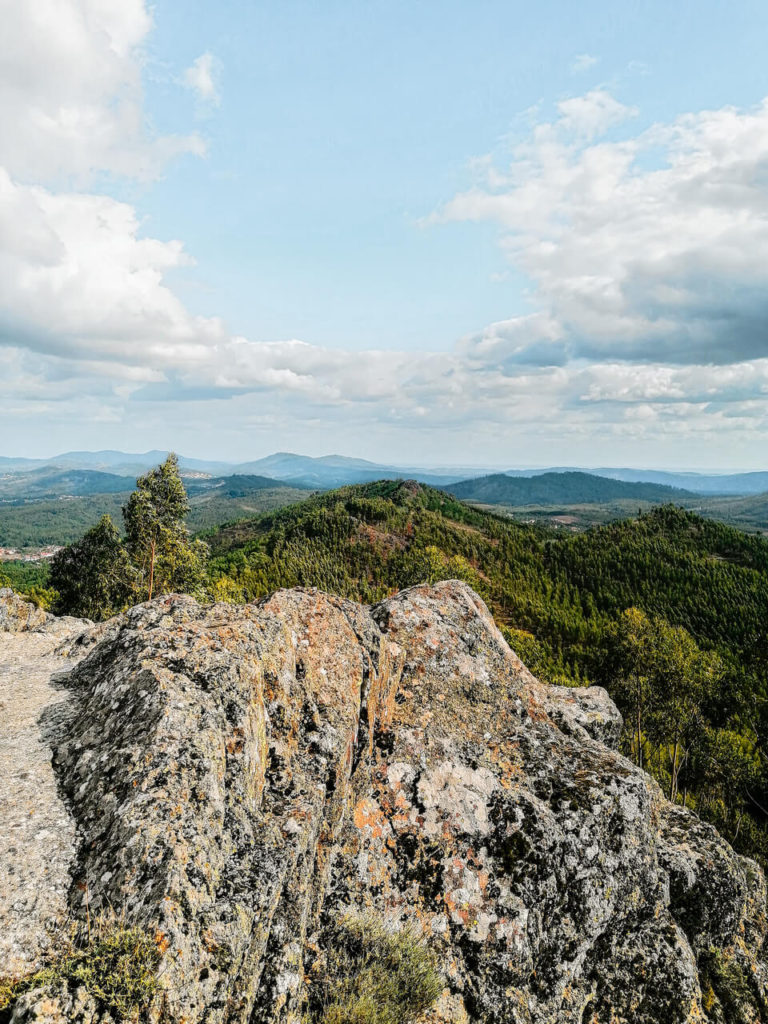 However, if you're not looking to go bathing, any time of year is a good time to visit Penedo Furado.
How to get to Penedo Furado?
Penedo Furado is located in the municipality of Vila de Rei, district of Castelo Branco. Access to this part of the country is easier by car, and the journey takes about 2h20 from Porto (213 km) and 1h50 (166 km) from Lisbon.
What to do and visit in Penedo Furado
Visiting Penedo is much more than just visiting a place. My recommendation is to park near the river beach of Penedo Furado. There are several parking spaces available and the distance between the car park and the beach is quite small.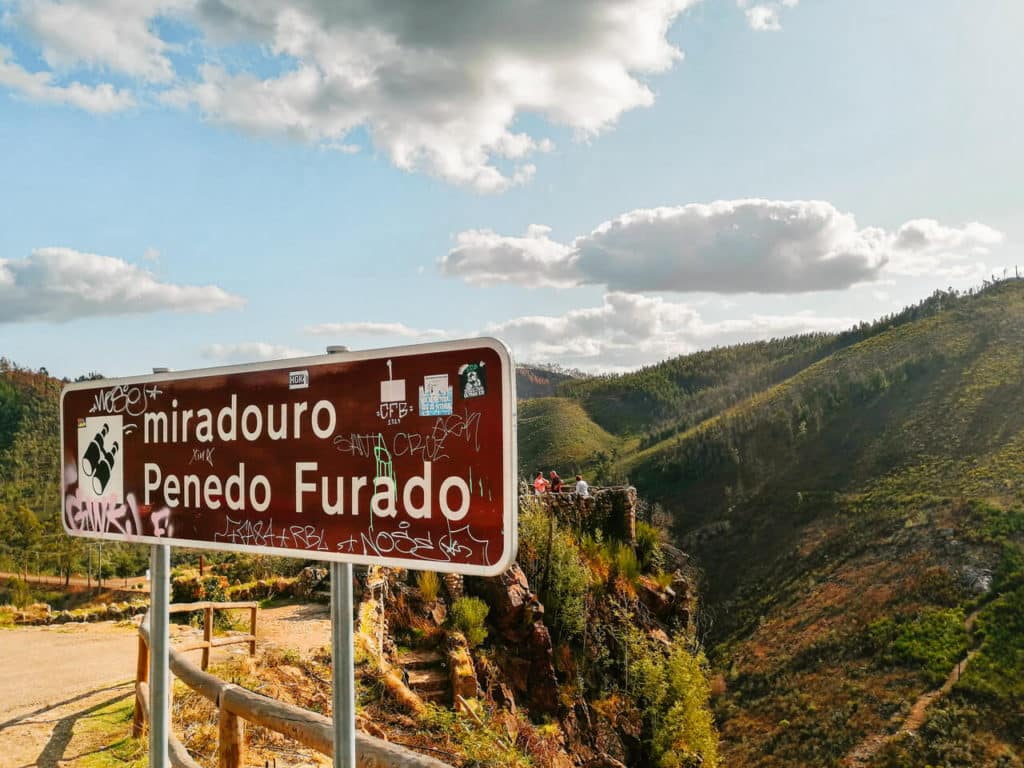 The Penedo Furado walkway starts next to the beach. It is very pleasant and takes you to the Penedo Furado waterfall and also to the Penedo Furado and Fragas do Rabadão viewpoints.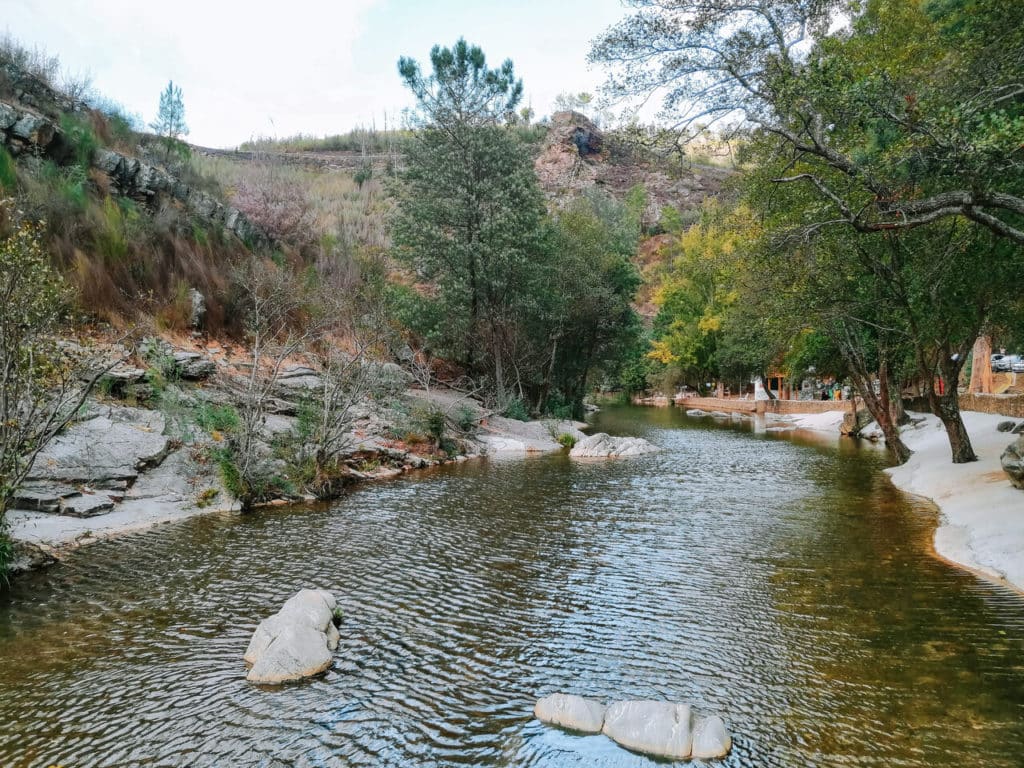 On our way back to the starting point (river beach), we will also have the opportunity to pass by two important sites: Penedo Furado Cave and the Bicha Pintada fossil.
» Penedo Furado River Beach
Penedo Furado River beach is one of the most beautiful beaches in Portugal, having even been a finalist of the 7 Wonders of Portugal, in the category of beaches. Its waters are crystal clear and quite cold, and the stream (which gives way to the river beach) is a tributary of the Zêzere river.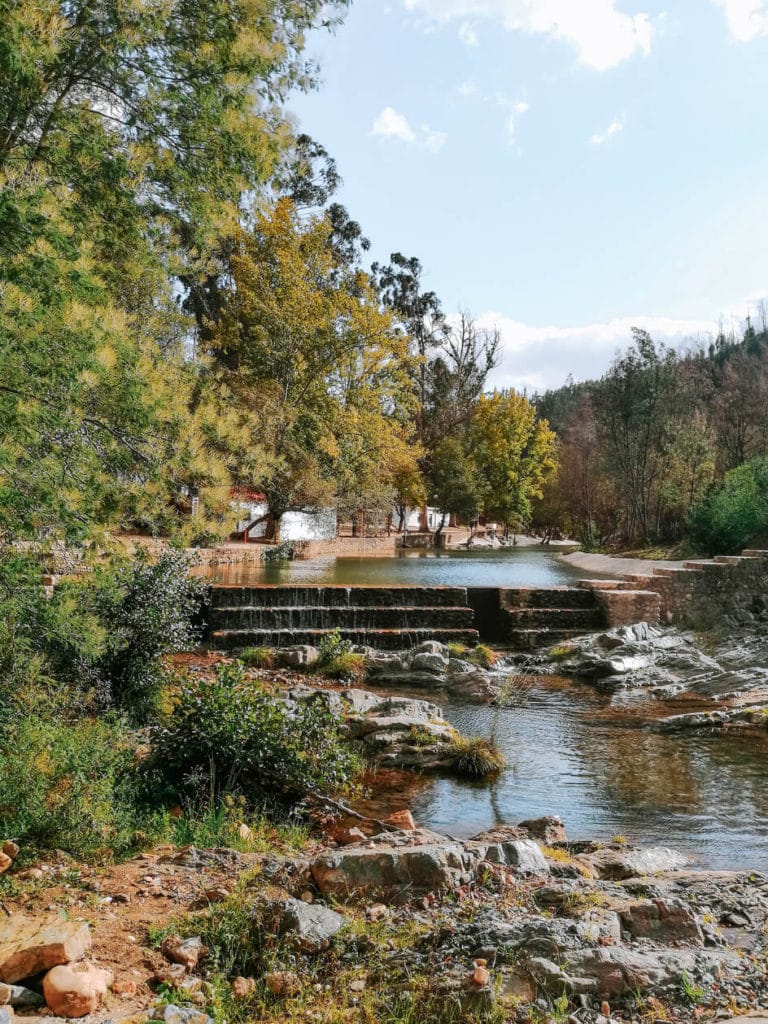 In summer or on hotter days, you'd better not forget your swimsuit because most likely you'll want to take a dip in those waters😉.
📝 USEFUL INFORMATION: The river beach has a good support infrastructure (e.g. cafeteria, showers, toilets) and is even supervised in the summer months.
» Penedo Furado Walkway
Penedo Furado walkway is a circular trail of about 1.8 km. The trail, although short, is well worth the effort and very pleasant.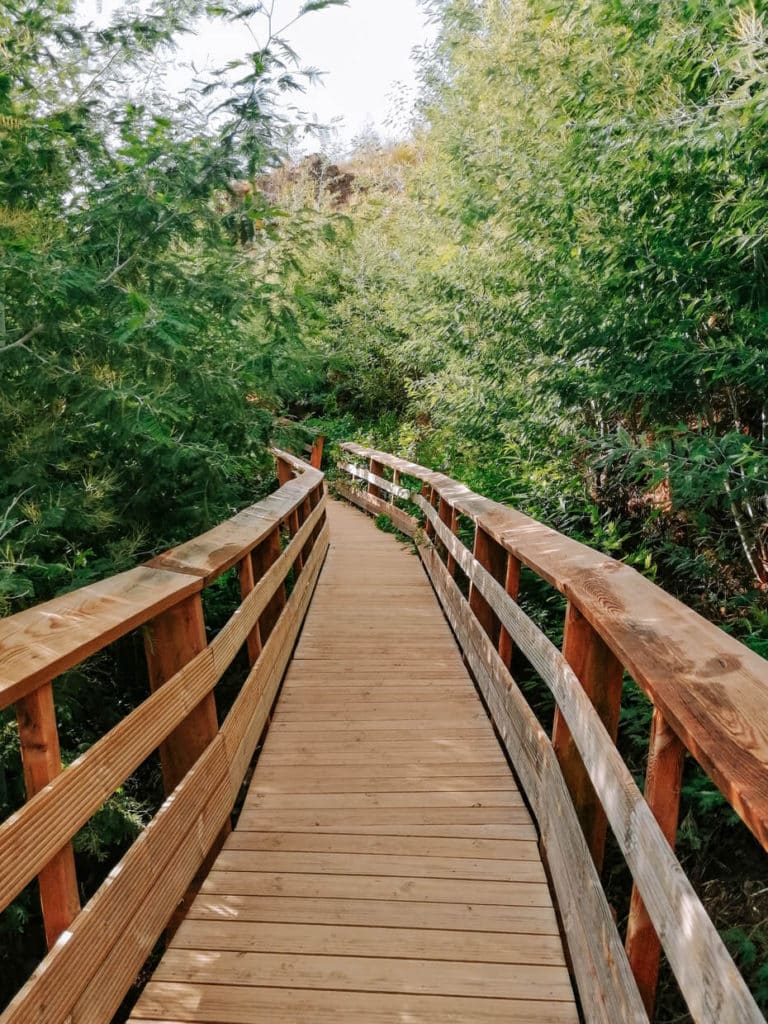 The part that connects the river beach to the Penedo Furado waterfall is flat, making it perfect even for those with reduced mobility or kids. This first part of the trail is only 700 metres long and takes about 15 – 20 minutes.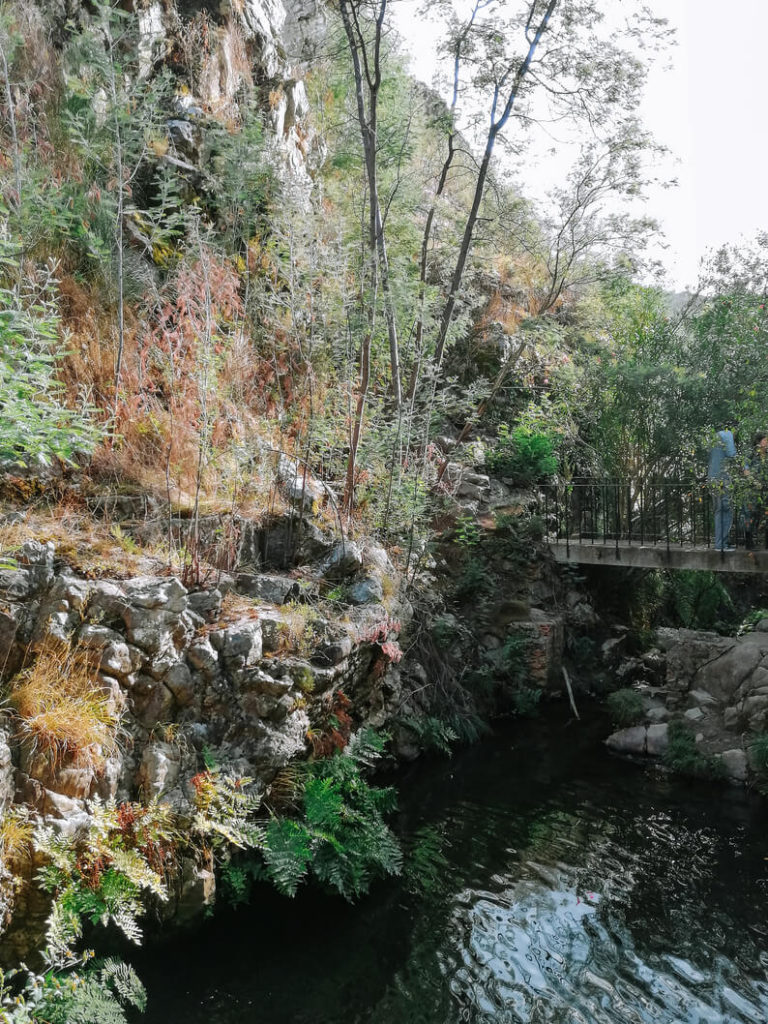 However, the next section that allows us to continue beyond the waterfall to the two viewpoints is a bit more difficult. Much of this section is done on an uphill staircase!
💡 EXTRA TIP: If you are not willing or able to walk the second part of the walkway, you can reach the viewpoints by car, making the visit much easier!
Useful information about the Penedo Furado Walkways
Distance: 1,8 km (roundtrip)
Circular trail
Beginning/End: Penedo Furado River Beach
Difficulty: Easy
» Penedo Furado Waterfalls
Along the Penedo Furado Walkway, we will pass the Penedo Furado Waterfall. The waterfall may be small, but it is very inviting for a swim. Perfect for those looking for a less crowded alternative to the river beach.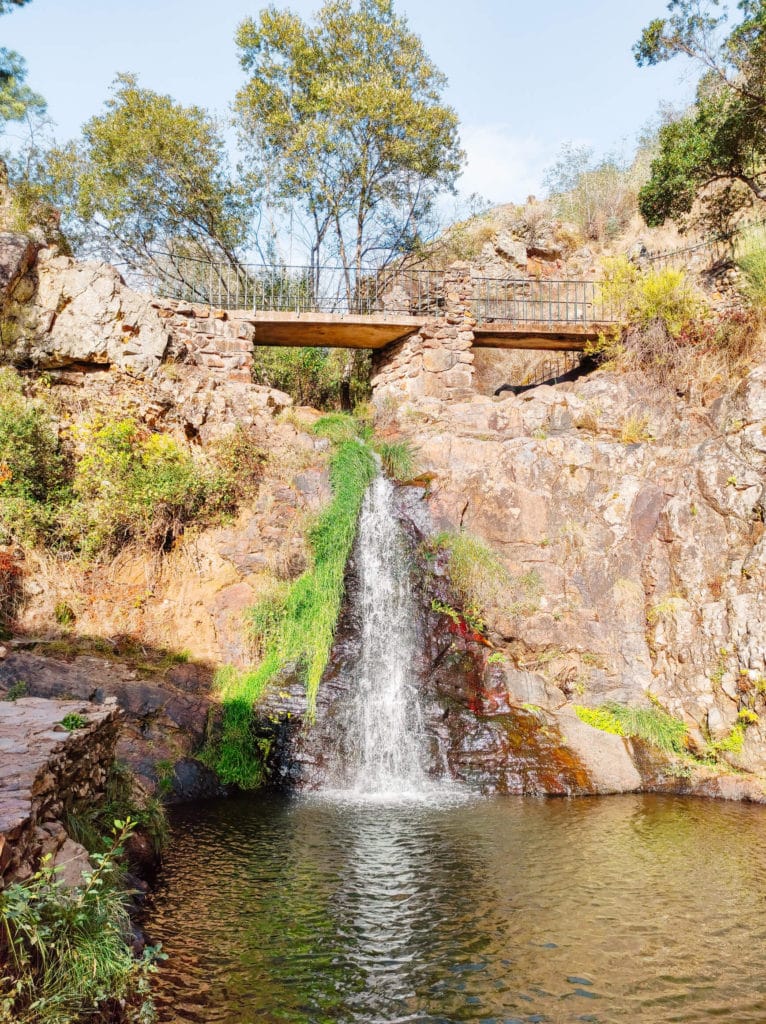 Also, after passing the main waterfall, we can continue along the walkway towards another more hidden waterfall.
» Viewpoints
And to end the visit, nothing better than two viewpoints with panoramic views. They are the Fragas do Rabadão Viewpoint and Penedo Furado Viewpoint. In one of the viewpoints, we can also find a swing.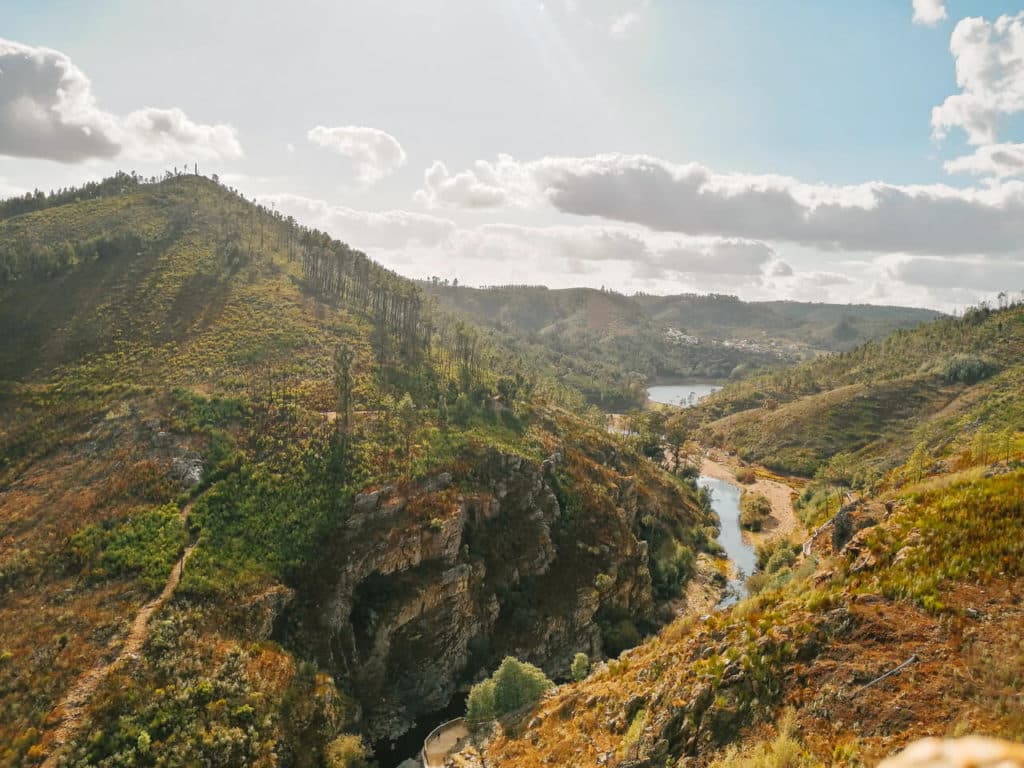 Accommodation in Penedo Furado
Ferreira do Zêzere or Vila de Rei are two places near Penedo Furado with some interesting accommodations. I'll share some suggestions with you: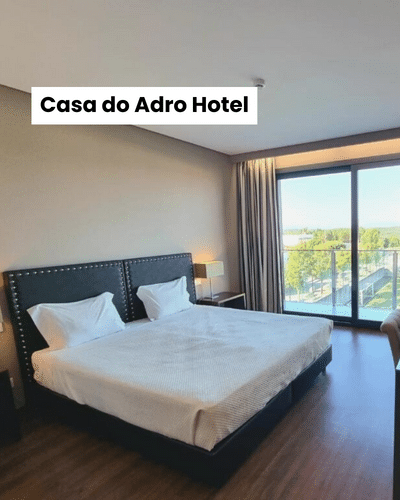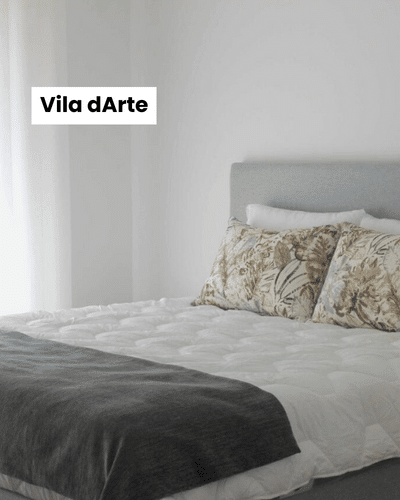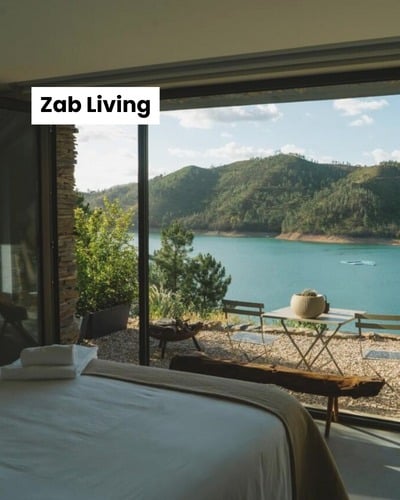 💼 TRAVEL INSURANCE: If you want to feel safe while travelling, then you should definitely look into purchasing some travel insurance. Having insurance will help you with any health-related emergencies as well as with other events, such as theft, loss or delay of luggage, eventual need to cancel your trip and much more. In my case, I always use IATI Insurances, which has one of the best price-quality ratios in the market and a 100% online service that is very easy to use. Book here your travel insurance and enjoy a 5% discount for being readers of the blog. Don't forget that the purchase must be made using this link.
Disclaimer: this post may contain some affiliate links, which means I get a small commission if you buy something through my links. This doesn't represent any additional cost to you and you'll be supporting my work here on the blog😊