Penang is an island in Malaysia and one of the most visited cities in West Malaysia, after Kuala Lumpur or Malacca, for example.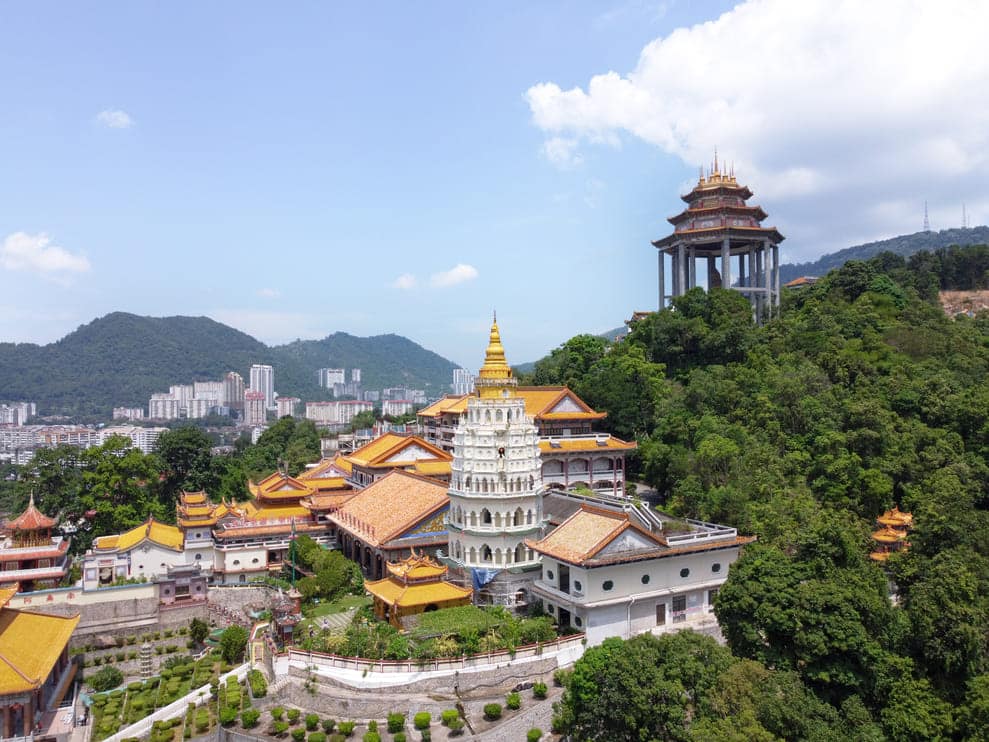 Despite being an island (connected to the mainland of Malaysia by more than one bridge!), there is plenty to visit in Penang. From some of the best street art in Malaysia to the best local food markets in Malaysia.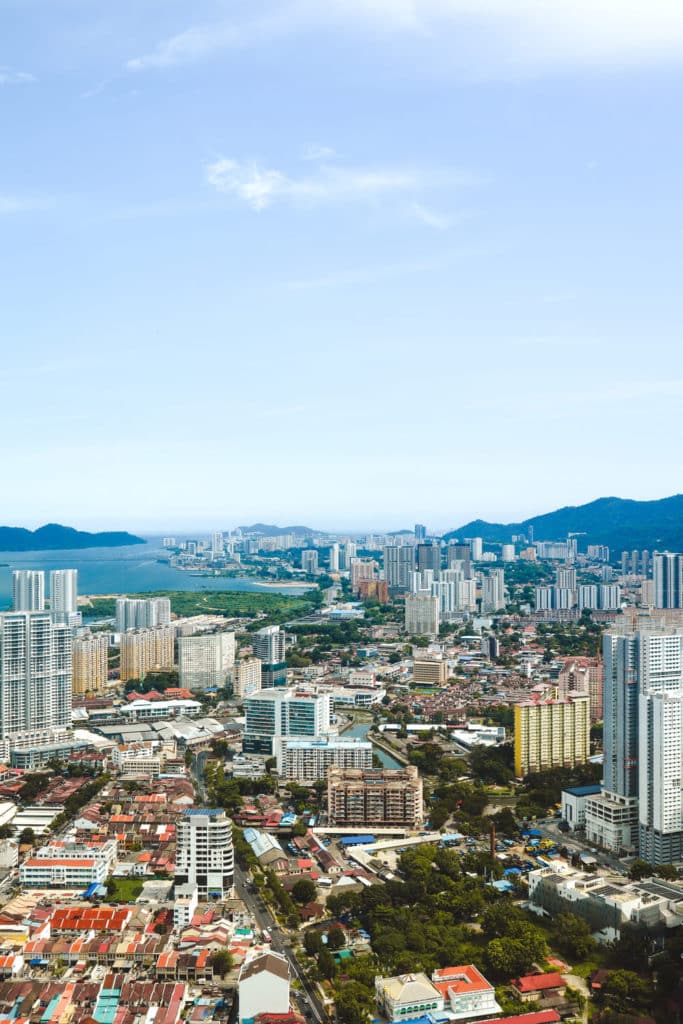 There are plenty of things to do in Penang and this 2-day itinerary in Penang is proof of that. Throughout this post, besides tips on the best places to visit in Penang, you will also find other tips about Penang, such as:
Accommodations in Penang and the best areas to stay in Penang
Best time to visit Penang
How many days you need in Penang
How to get to Penang
So, keep reading to prepare for your trip to Penang and know what to do in Penang in 2 days! I promise that Penang will surprise you! 😉.
How many days do you need to visit Penang?
Given the dimension of Penang island and all the things to do in Penang, I would suggest at least 2 full days in Penang.
Some of Penang's interesting places are out of the centre and far from each other, which requires some extra time in getting around. Therefore, it is important to make sure that your Penang itinerary takes this into account.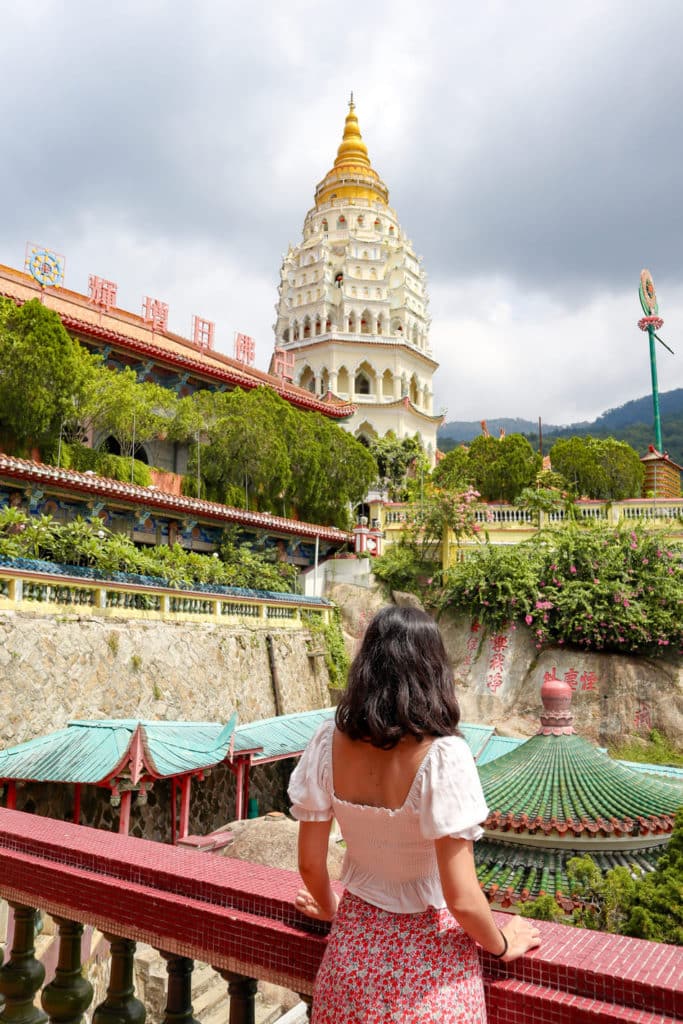 However, if you have some extra time, I suggest extending your Penang itinerary to 3 days. This way, you will have the opportunity to include other attractions in Penang in your itinerary, such as Penang National Park, for example.
What's the best time of year to visit Penang?
As with most cities in the Western part of mainland Malaysia, Penang's weather tends to be humid and hot.
However, you should be aware of Penang's rainy season, which occurs especially during the months of September to November. While it is still possible to visit Penang at this time of year, I would suggest avoiding these months.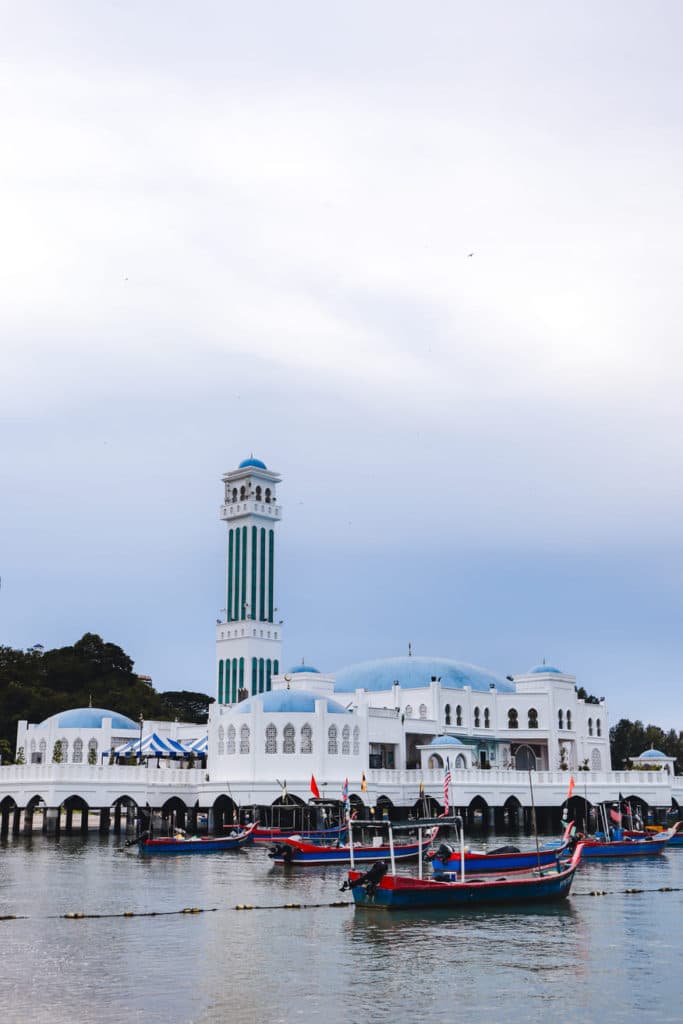 On the other hand, the months with the least rainfall are January to March and June and July, making these the best months to visit Penang.
Finally, I would like to warn you that although none of these months is the rainiest, it is always important to be prepared for rain, given the tropical climate in Penang. For example, I took this waterproof jacket from Decathlon and it was quite useful. I visited Penang in early June and experienced some rain (just a few showers here and there).
What documents do you need to visit Penang?
As a citizen with a Portuguese passport, I am entitled to a free visa valid for 90 days to enter Malaysia. My passport just had to be valid for, at least, 6 months. I also filled out the Malaysia Digital Arrival Card but no one asked me for it.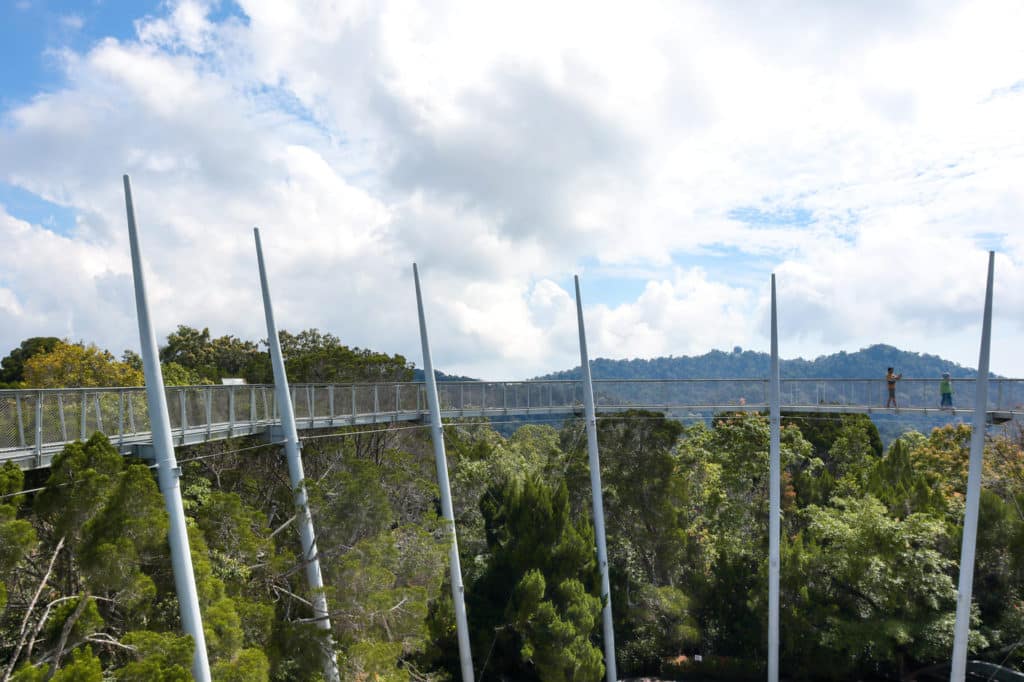 When arriving in Malaysia, the process is quite simple and you might be asked a few questions about your origin, where you're going next, how long you plan to stay, where you'll be staying and a few extra questions in some cases.
📝 USEFUL INFORMATION: I strongly suggest you check out the latest information here, as well as the rules that apply to different passport holders.
How to get to Penang?
Penang is well-connected to the main cities in Malaysia and also to other locations in South East Asia. In addition, it is possible to reach Penang both by land and by plane, as there is an airport in Penang.
Getting to Penang by plane
In addition to Penang's air connections with some of the major cities in Malaysia (e.g. Kuala Lumpur, Johor Bahru, Langkawi), Penang airport also has direct flights to some neighbouring countries:
Indonesia
Thailand
Singapore
Vietnam
Taiwan
China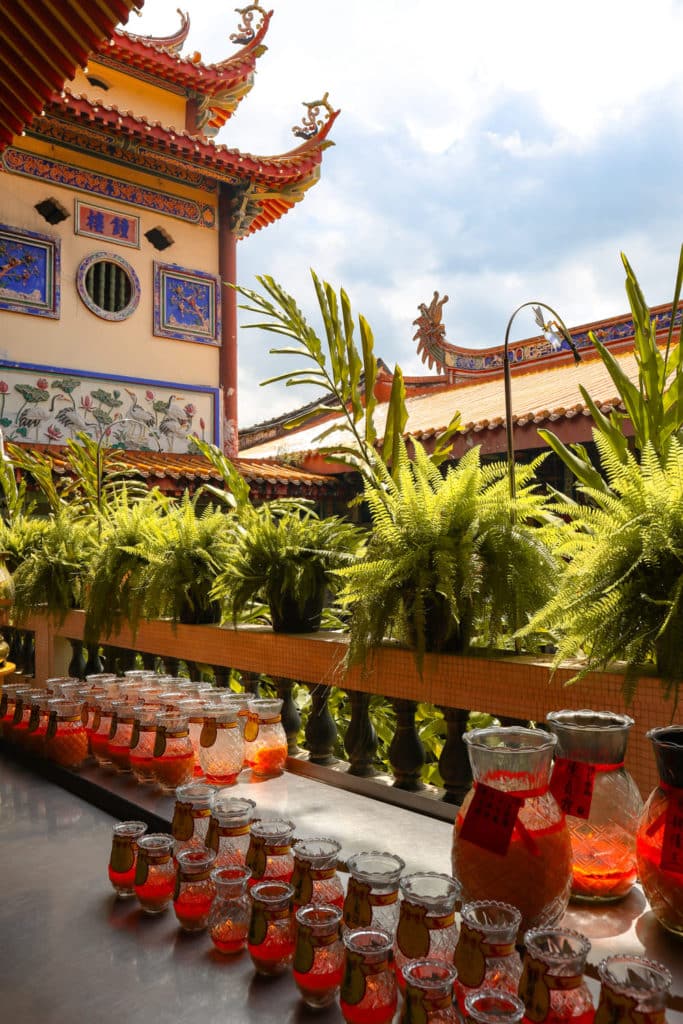 This is a great option in many cases because of the faster time to get to Penang and also the fact that you can easily find very cheap fares on low-cost airlines such as AirAsia.
How to get to Penang by bus/car
It is also possible to get to Penang by land (this is exactly what I did). For example, a bus from Kuala Lumpur to Penang costs around 6€ and the journey takes around 5 hours.
However, Penang has several direct connections to some of the major cities in Malaysia. I suggest you buy your ticket directly on the 12goAsia website, where you can check the various buses available.
💡 EXTRA TIP: It is normal for many long-distance buses to stop only at Butterworth, which is not on Penang Island. To get to George Town (the main part of Penang Island), there is a ferry that connects Butterworth to George Town (the journey takes about 20 minutes). If you don't want to go through this "extra work", I suggest you look for buses that stop in George Town.
What currency is used in Malaysia and how to pay?
The official currency in Malaysia is the Malaysian Ringgit (MYR). As of August 2023, 1 MYR = 0,20€. Even though there are many places that accept cards, you should also try to carry some cash with you since some are "cash only". This is especially true if you intend to eat out in local markets.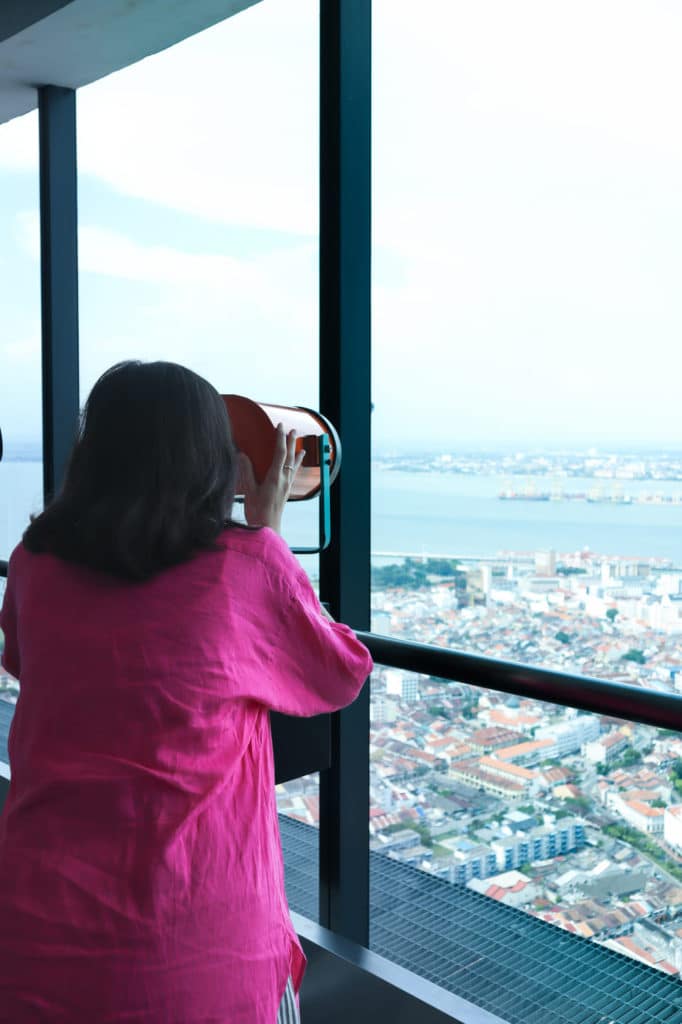 To make purchases with a currency other than the one I usually use (Euro), I always use the Revolut card, which has many advantages. One of the biggest advantages of the Revolut card while travelling is the fact it does not charge additional fees for using a different currency.
If you do not yet know the advantages of having a Revolut Card, you can find out more here.
Where to withdraw money without paying fees?
Some of the banks in Malaysia charge a fee for withdrawing money with foreign cards (even if you're using a Revolut card!). However, I found some that actually didn't charge me to withdraw money with my Revolut card. These were the banks where I got to withdraw money without paying fees:
How to have internet?
It's quite handy to always have internet while travelling in Malaysia. It's useful when you need to call a Grab or use Google Maps in walking mode, for example.
I decided to buy an e-SIM from Celcom (which I could then do top-ups) at a 7-Eleven store, but you can opt for a more hassle-free option. For example, this e-SIM Roaming Mobile Data Plan can be purchased even before you arrive in Malaysia and the options are quite cheap.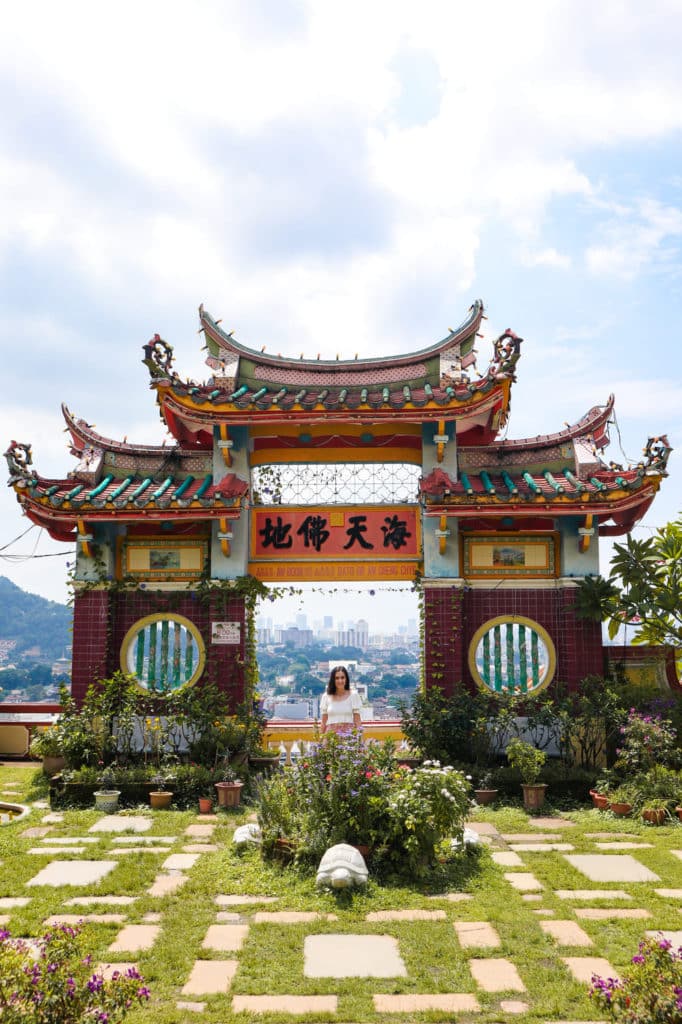 You can choose the option that suits you best, having in mind the duration of your trip and where you plan to go, since most of the plans include a mobile data plan that also works in other countries.
What is the best way to get around Penang?
For Penang's points of interest that are located in George Town, the best way to visit them is definitely on foot, as the distances to cover are relatively short.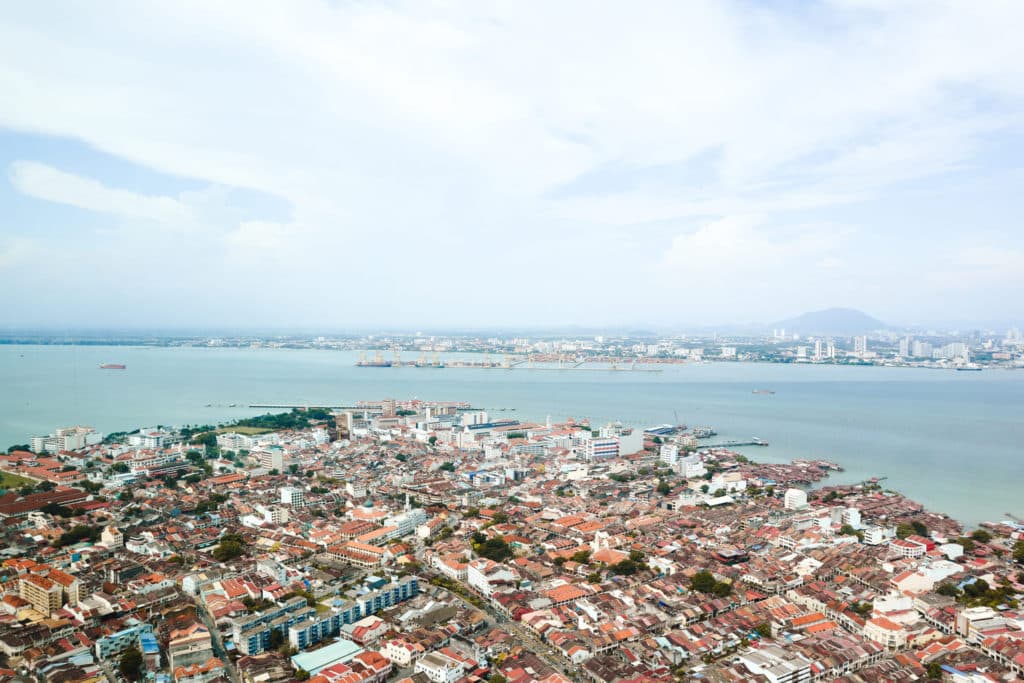 However, if you want to visit other Penang's iconic places that are further away (for example, Kek Lok Si Temple), the most convenient way to get around is Grab. Grab is Southeast Asia's version of Uber and is often quite cheap, which pays off in the end.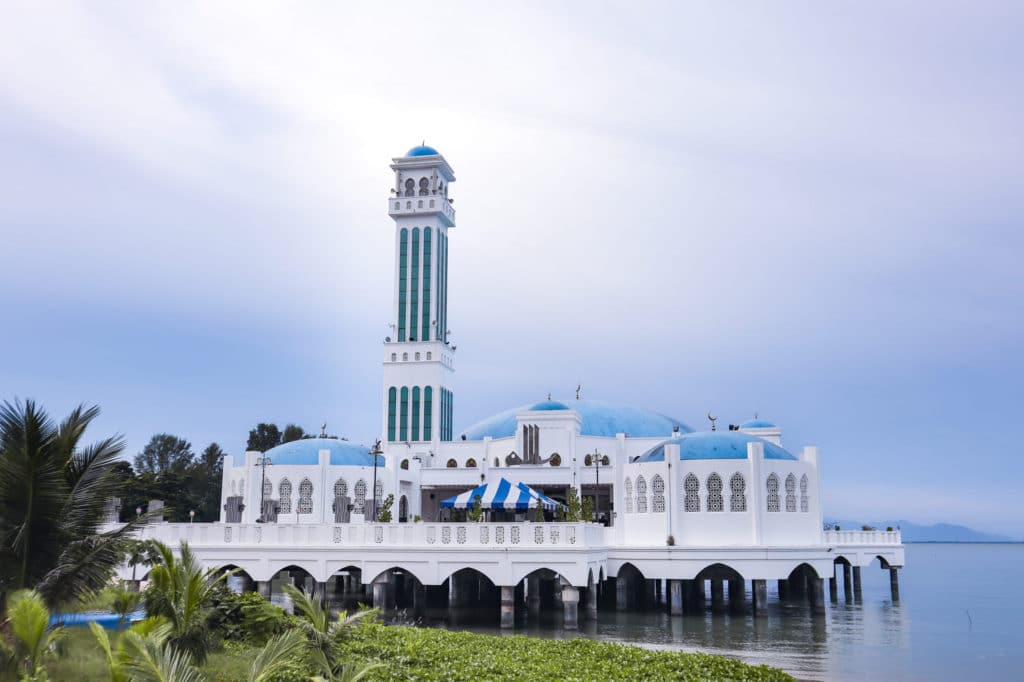 Alternatively, you can also choose to use buses in Penang, which is a much cheaper option. If you choose this option, I suggest you always have some money to buy the ticket and some patience, as the schedules are not always respected 😆.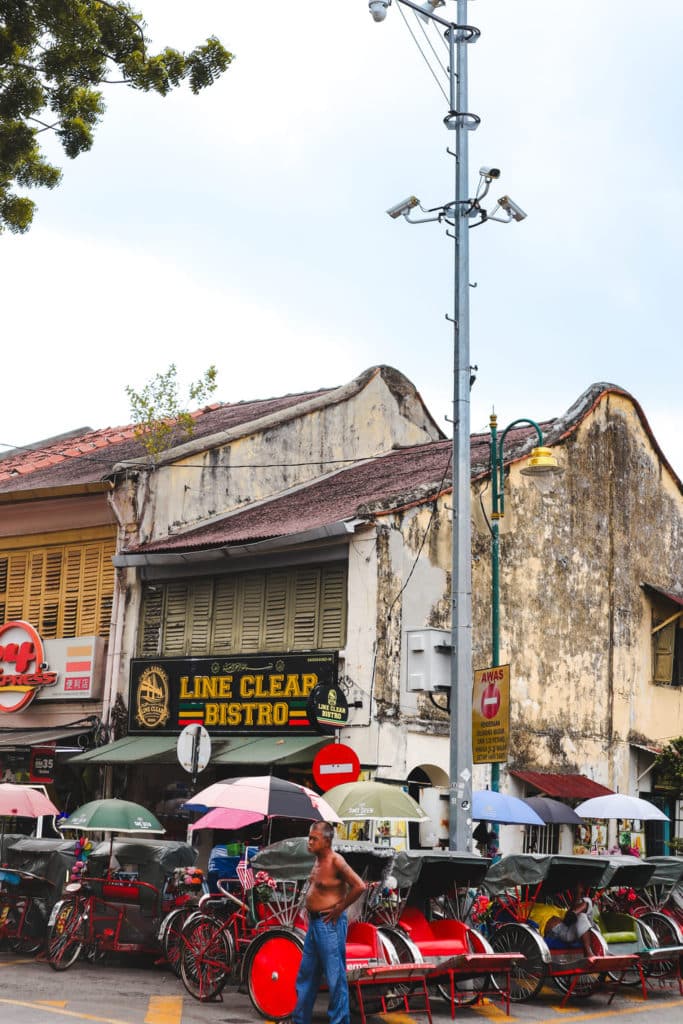 Finally, if you want to be even cooler, there's nothing better than a tuk tuk ride (although they're not as fun as the ones in Malacca!) to get around the city.
Accommodation in Penang
When choosing accommodation in Penang, you need to consider the best area to stay in Penang. Since most of the places to visit in Penang are located in George Town (or relatively close!), this is exactly where I recommend staying in Penang.
For example, I met a couple on the trip who complained about being in the West part of the island, where the roads were much worse and it took them ages to get out of that part of Penang.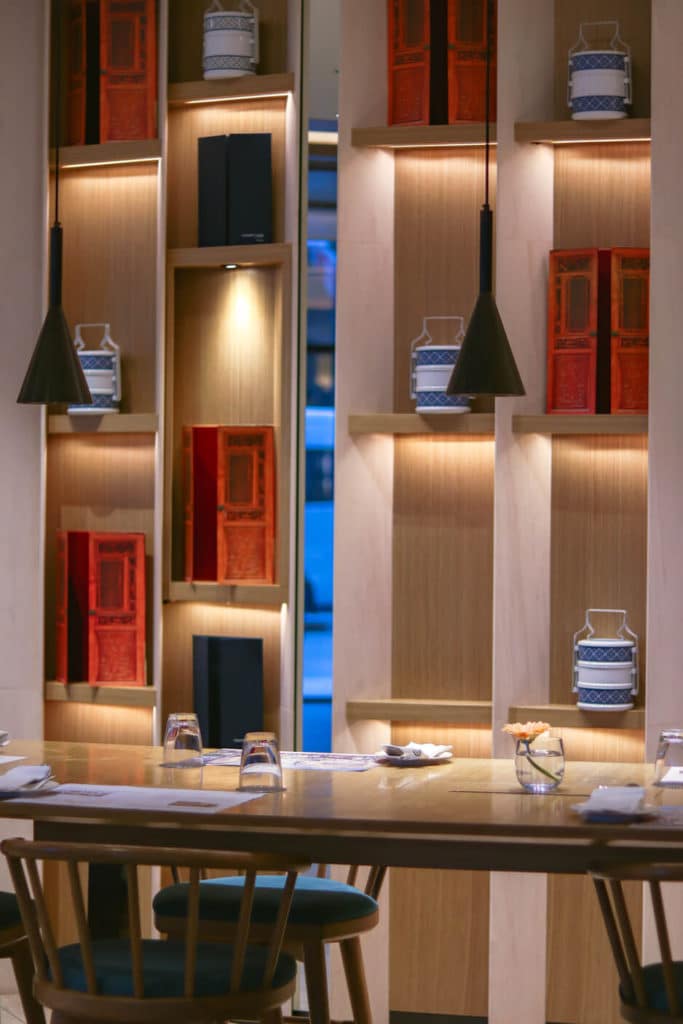 Now that you know where to stay in Penang, let's go to the accommodation itself. There are several options, but I recommend the hotel I stayed at – Courtyard by Mariott Penang.
This hotel is one of the best 4-star hotels in Penang. The rooms are extremely spacious and the staff service is exceptional.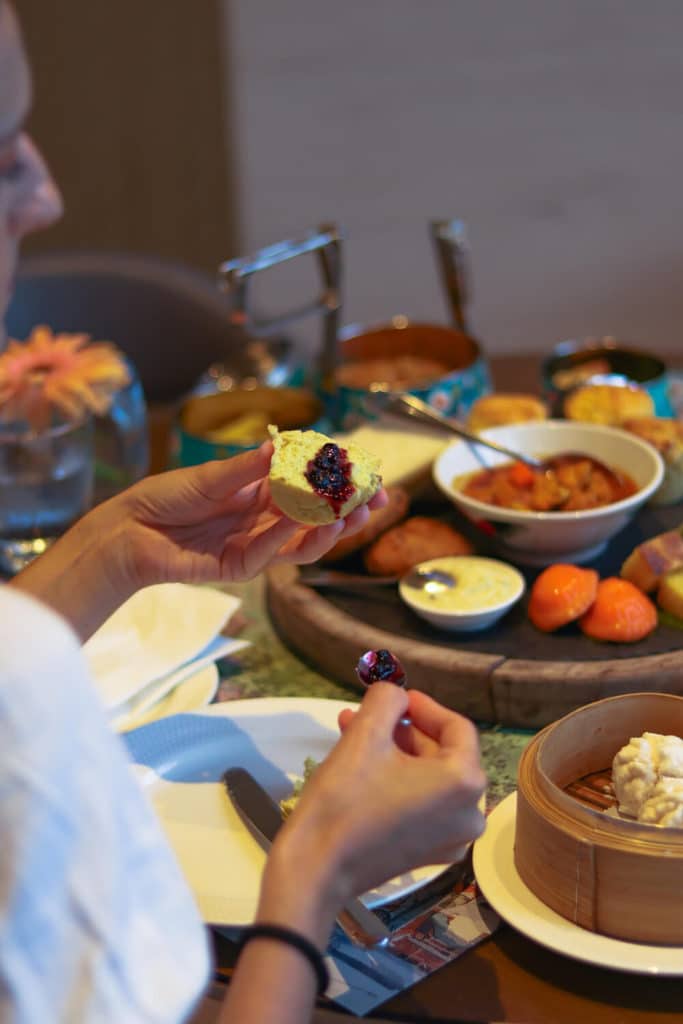 In addition, the hotel has a wide breakfast offer at Penang Kitchen, where there is also à la carte lunch service. And, for those who are more around the hotel during the day, Courtyard by Mariott Penang also has an afternoon snack service, which is just DELICIOUS 🤤!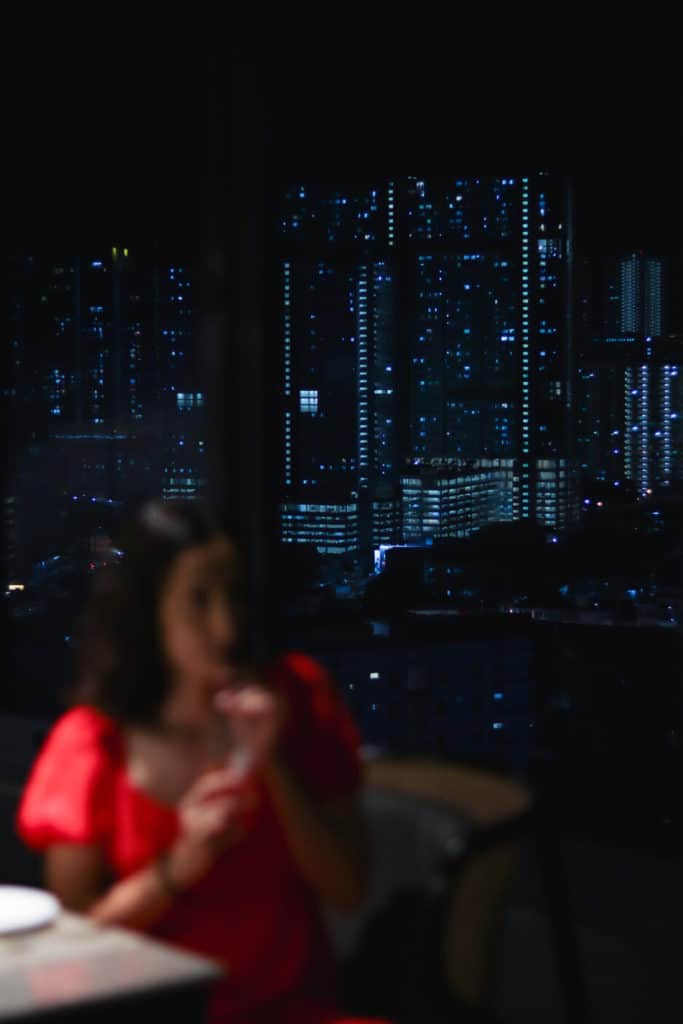 For dinner, the hotel has the concept Gin Library, where they serve more elegant dishes and an extensive menu of cocktails, especially gin-based. And the best part of this restaurant? The views over Penang… especially beautiful at sunset.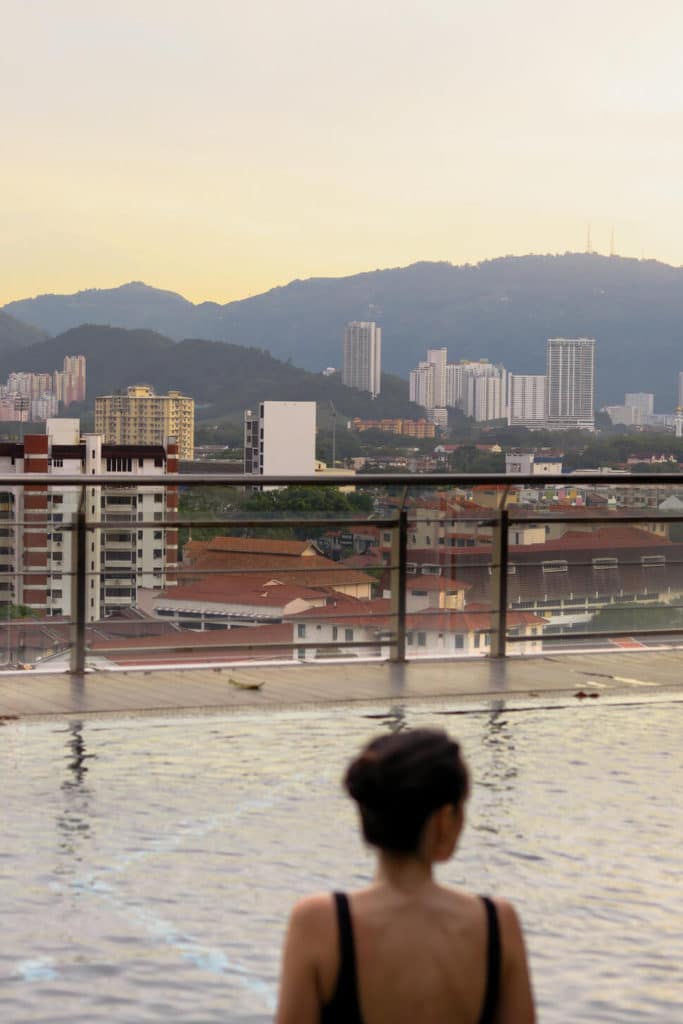 And to finish off, there's the swimming pool on the top floor of the hotel to help us cool off on the hottest days in Penang. Towels for use in the pool are provided by the hotel and there are also some sun loungers and some sofas to help us relax after a day well spent in George Town.
Anyway, there are many more suggestions for accommodation in Penang. I'll share with you some of my favourites: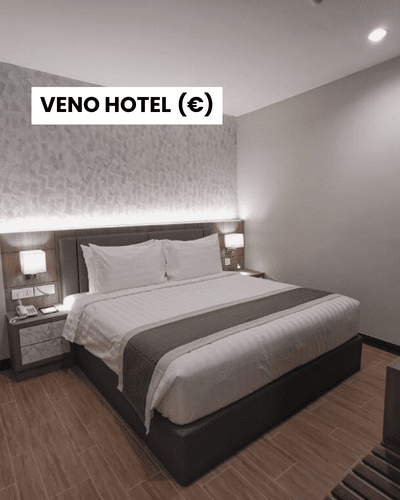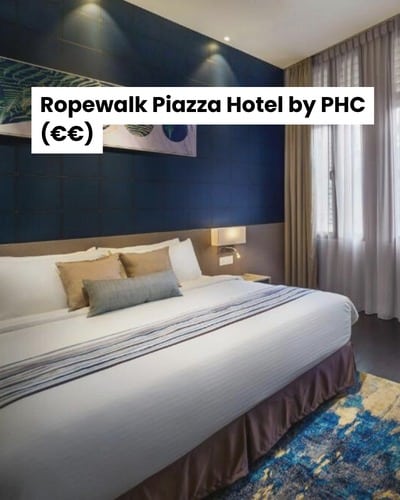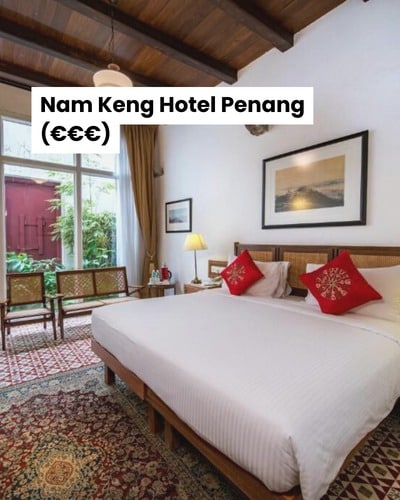 💼 TRAVEL INSURANCE: If you want to feel safe while travelling, then you should definitely look into purchasing some travel insurance. Having insurance will help you with any health-related emergencies as well as with other events, such as theft, loss or delay of luggage, eventual need to cancel your trip and much more. In my case, I always use IATI Insurances, which has one of the best price-quality ratios in the market and a 100% online service that is very easy to use. Book here your travel insurance and enjoy a 5% discount for being readers of the blog. Don't forget that the purchase must be made using this link.
2 days in Penang Itinerary – Map
Before I start telling you about my itinerary for Penang, I'll share a map with the places to visit in Penang.
Activities & tours in Penang
2 days in Penang Itinerary – Day 1
The first day of this Penang itinerary will be mostly focused on exploring the historical part of George Town! Most of the places worth visiting in George Town are close to each other, so you can easily walk this route.
There are a few exceptions, however, where the easiest way to get around is by Grab. In fact, this is exactly what I did! Whenever the walking distance was too far, I used a Grab as the journeys were quite cheap.
» Khoo Kongsi Temple
We start our Penang itinerary at what is probably one of the most beautiful Chinese temples in Penang. It may not be that big, but the details are incredible.
» Clan Jetties
The Clan Jetties are one of the must-visit places in Penang. It is a floating village where Chinese clans live. These clans were created to integrate the Chinese who came to live in Malaysia in the 19th century.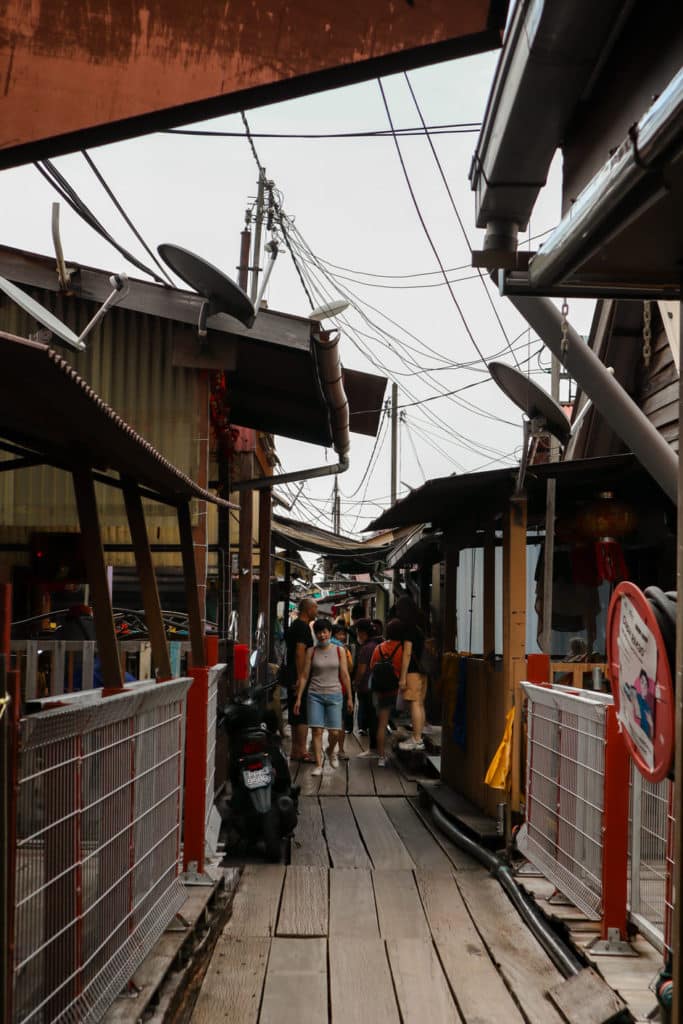 There are still a few clans and each has its own Chinese temple. Nowadays, we find several souvenir shops as we walk through the tight streets of the Clan Jetties. So, if you would like to visit this place and find few tourists, go early.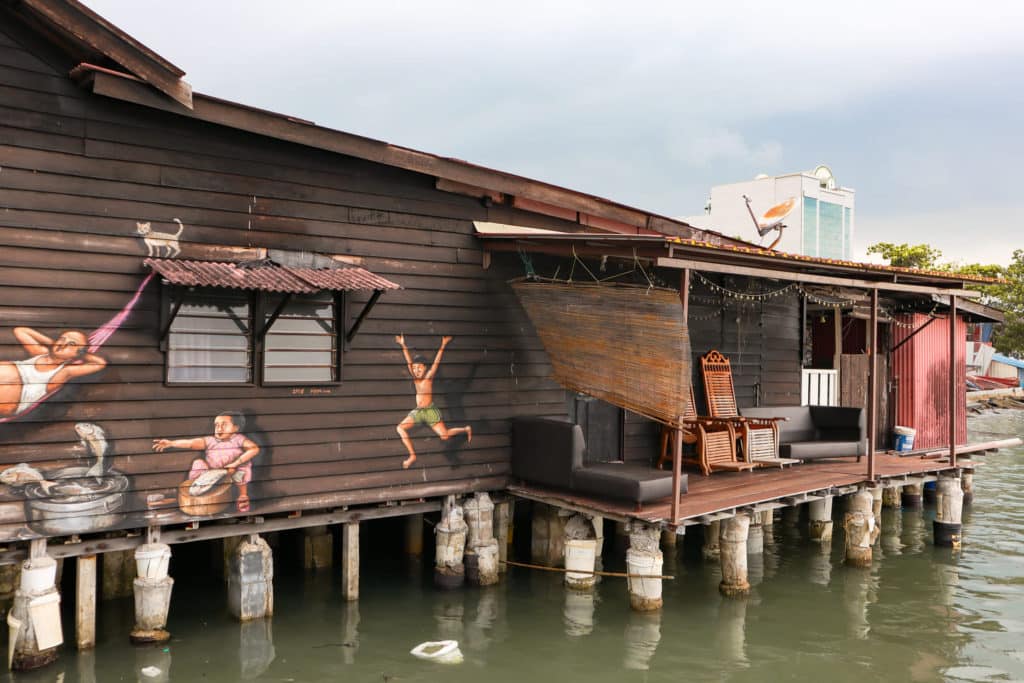 Street art is a constant in George Town and even in the Clan Jetties you'll already find some very cute pieces!
» Street art
If you're a regular reader of the blog, you know how much I love street art! This is always one of my favourite parts of cities that have this kind of art 😍. And, of course, Penang couldn't be an exception.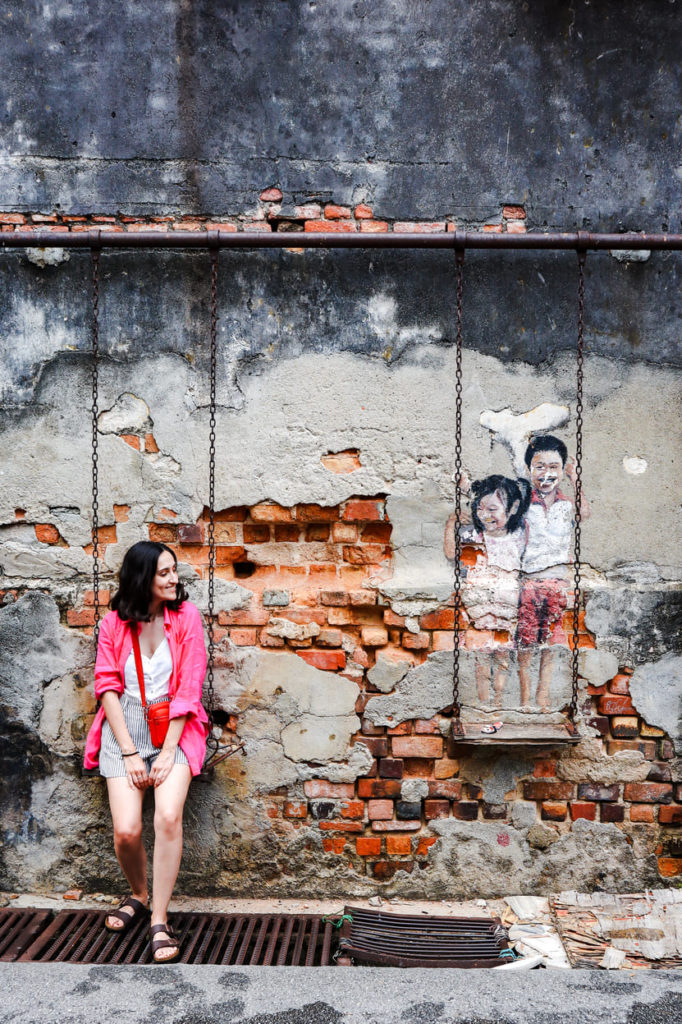 Although the street art pieces in Penang are scattered all over George Town, there is one particular area where we can find more murals and also the most well-known ones.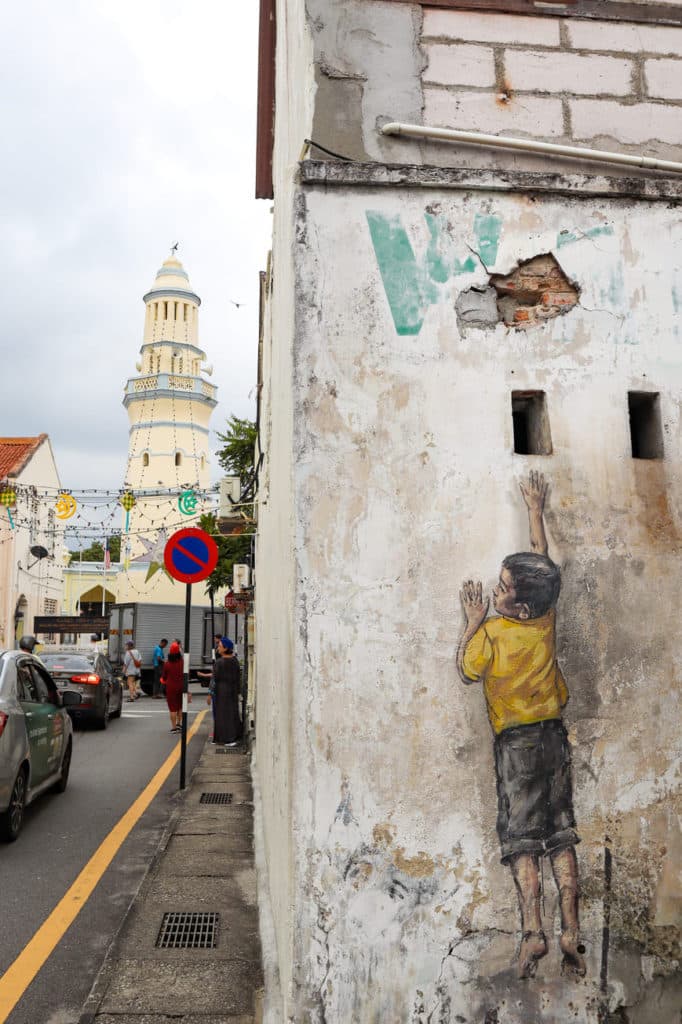 The strong presence of street art in George Town began in 2012 at the initiative of the Penang municipality. Many of the pieces aim to tell a bit of George Town's rich history. And these have become so well known over the years that there is now a queue at some of them to take photos.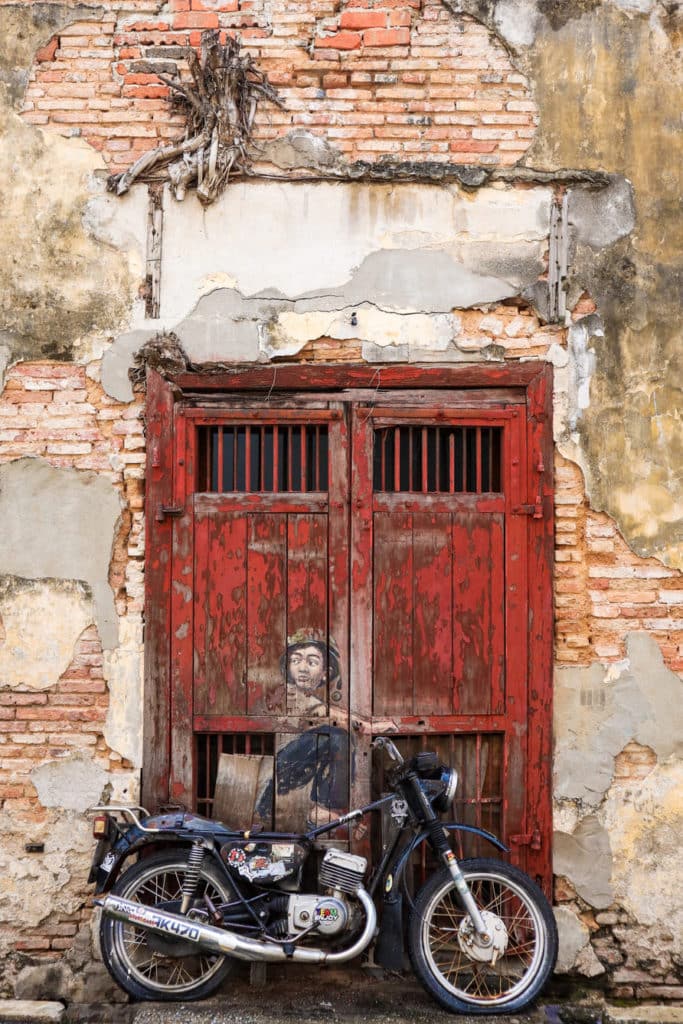 Here are the exact locations of some of my favourite murals in George Town:
» Little India
Like other cities in Malaysia, there is also a Little India in Penang! Take the opportunity to get lost in the colourful streets or in one of the many restaurants selling Indian food.
» Kuan Yin Teng Temple
Another unmissable place in Penang is the Kuan Yin Teng Chinese temple. It is the oldest temple of its kind in Penang, and it was built in the early 18th century.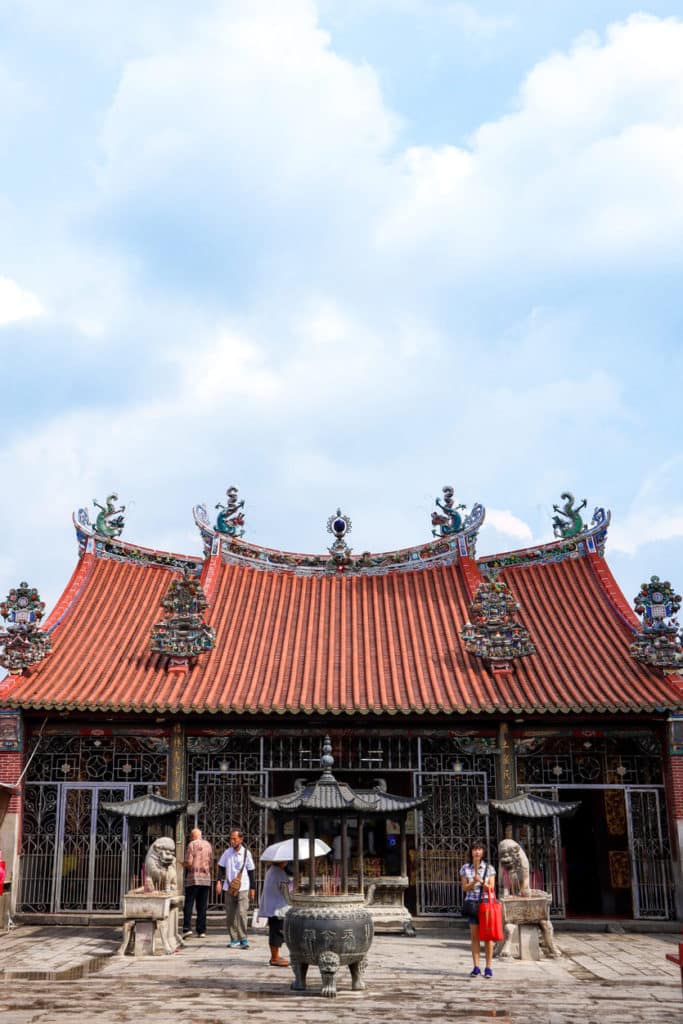 You can go inside the temple for free and admire the rituals of the locals who pass through.
» Cheong Fatt Tze Mansion
It's time to go to one of the most beautiful houses in Penang! Also known as the Blue Mansion, this mansion is a historic house in Penang. It was built by the merchant who currently gives it its name (Cheong Fatt Tze) in the 19th century.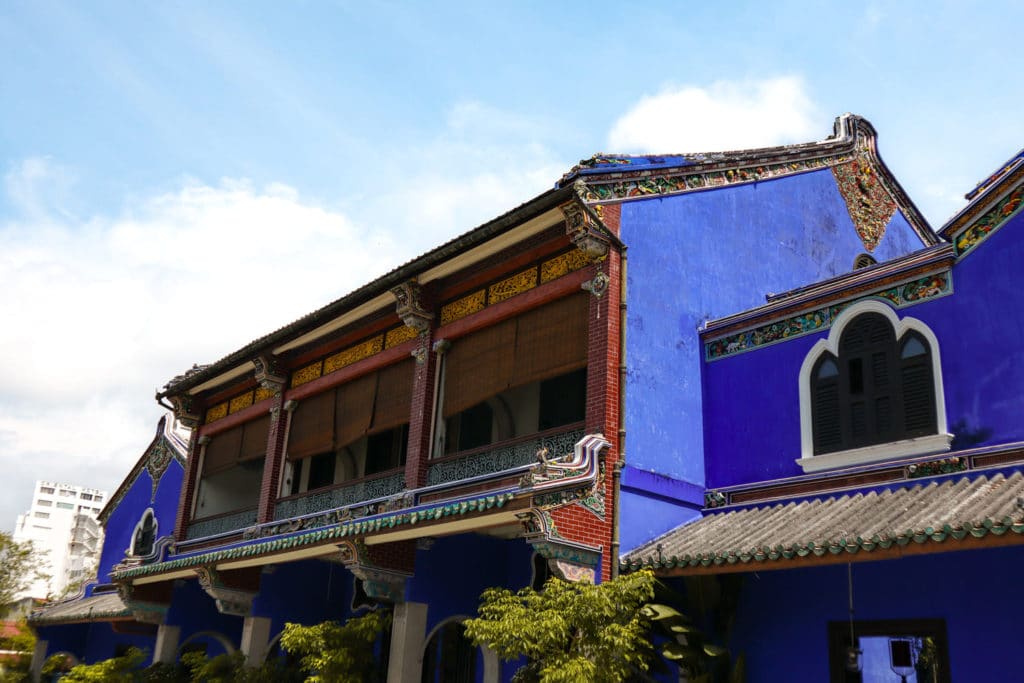 It is currently a boutique hotel, but it is still possible to visit some areas of the building. There are 2 guided tours per day and both tours have a capacity of up to 35 people. However, it is also possible to visit the mansion with only an audio guide. I recommend buying tickets online in advance, as they sometimes sell out.
» Town Hall and Clock Tower
Relatively close to the Blue Mansion, you can find the Town Hall and the Clock Tower. This part of the city made me feel like I wasn't in Penang anymore, not even in Malaysia. It's interesting, but it was clearly one of my least favourite parts of Penang.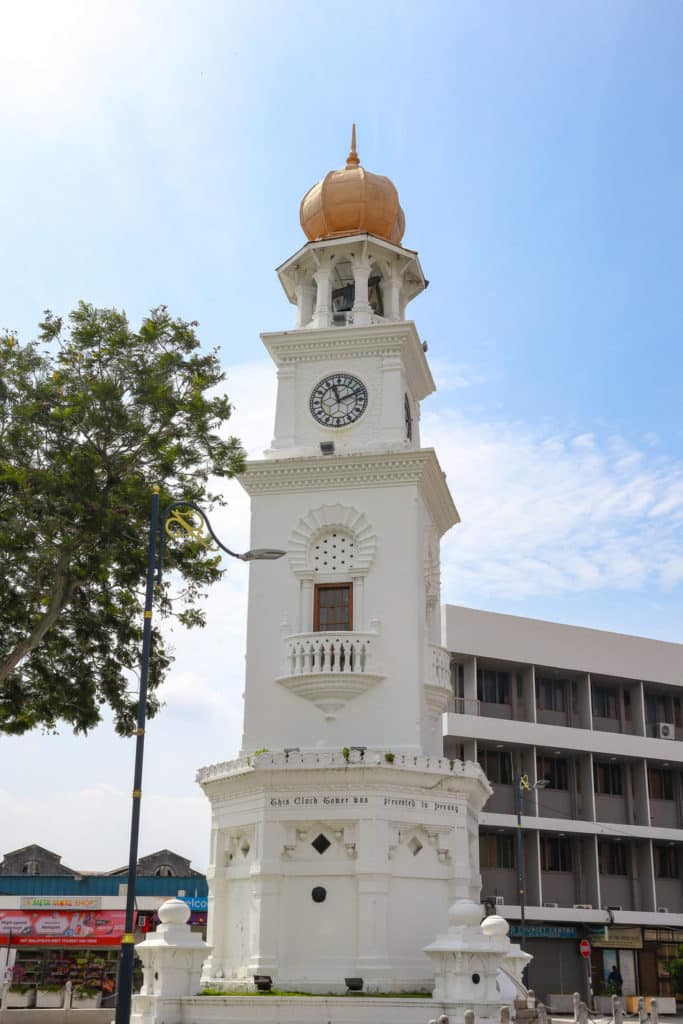 The buildings have very distinctive architecture, many of them dating back to the time when this area was a colony of the United Kingdom. For example, the Clock Tower was built to commemorate Queen Victoria's Diamond Jubilee.
» Komtar Tower
We continue to do one of the most fun activities in Penang – the Komtar Tower. Komtar Tower is probably the best viewpoint in Penang and clearly one of my favourite places in Penang  🥰!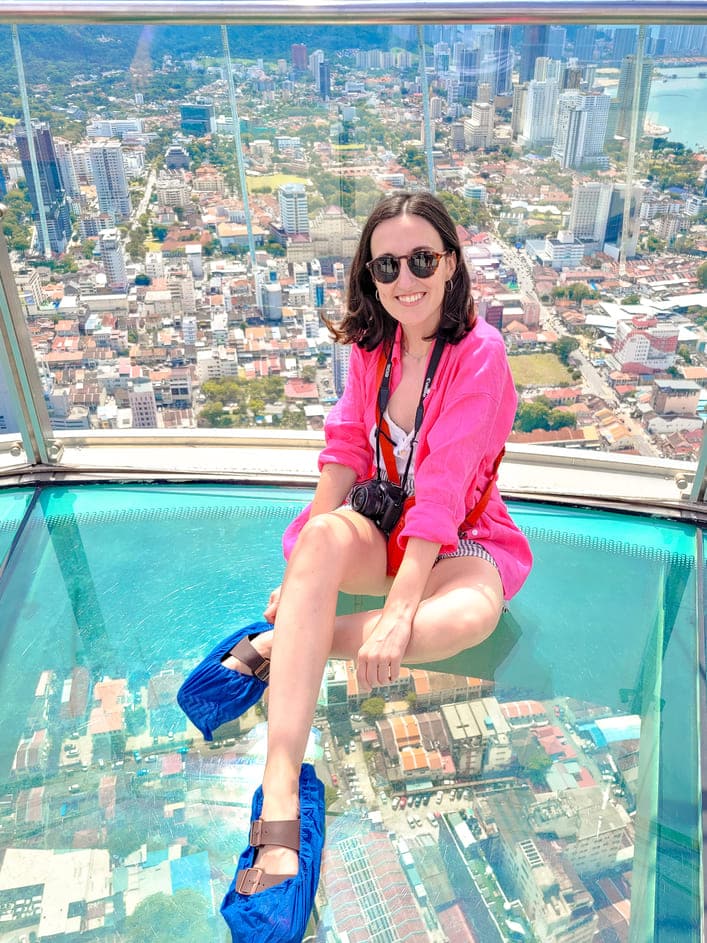 Komtar Tower has loads of indoor activities (many of them for children), but I'd like to mention two in particular – the Rainbow Skywalk and the Observatory Deck: two platforms with views over the city of Penang.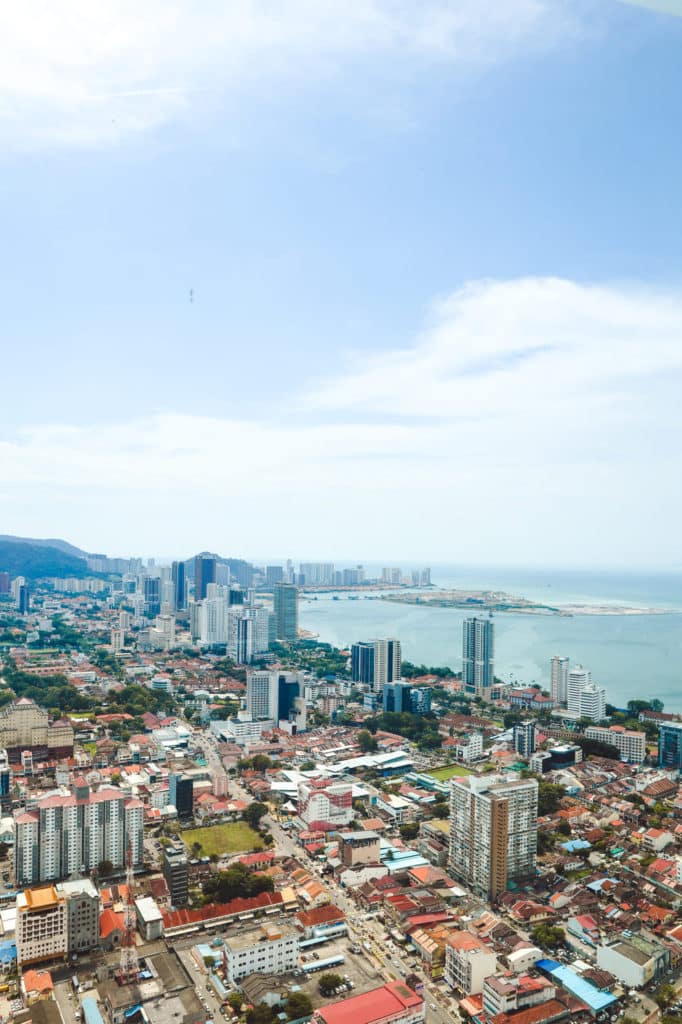 Both have a part with a glass floor, which is one of the funniest parts of this visit to the Komtar Tower. The vertiginous feeling is amazing! The big difference between the skywalk and the observatory deck is that the former is in an enclosed space while the latter is on a small open-air platform.
📝 USEFUL INFORMATION: The ticket to visit both platforms costs 61 MYR (~12.2€) and is well worth it. You can check the most up-to-date price list as well as opening hours here.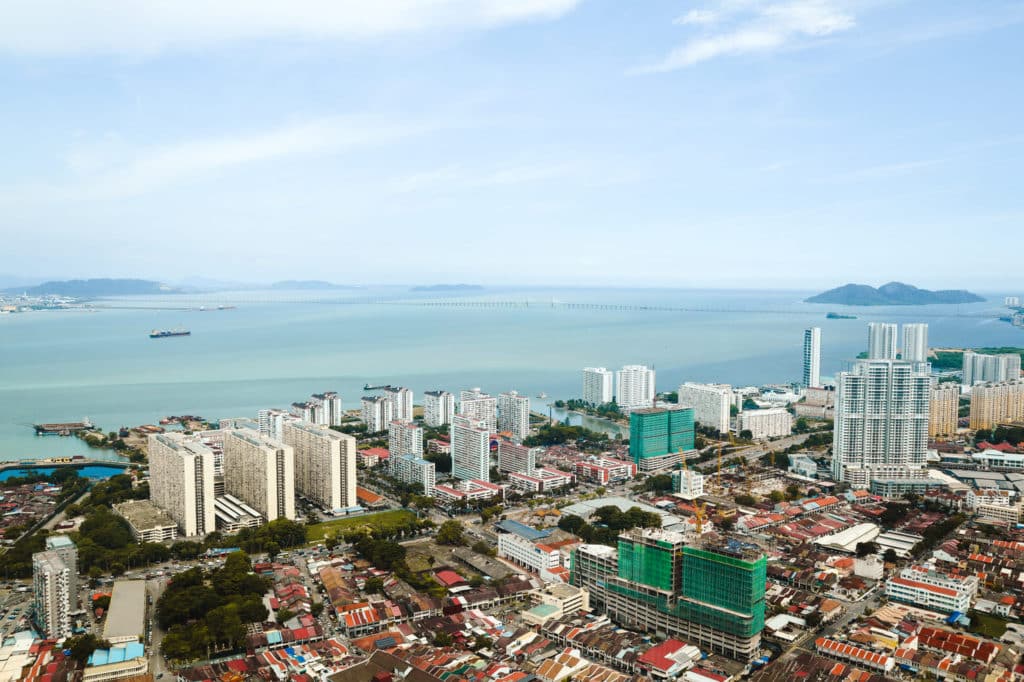 And for those who want an even more memorable experience, you can choose to have a meal at the restaurant on the top floor of the tower, where the Skywalk is also located.
» Arulmigu Balathandayuthapani Temple
My suggestion to continue this 2-day itinerary in Penang is the temple with the most difficult name to pronounce 😉! The Arulmigu Balathandayuthapani Temple is actually a complex of several Hindu temples and you have to climb more than 500 steps to get there.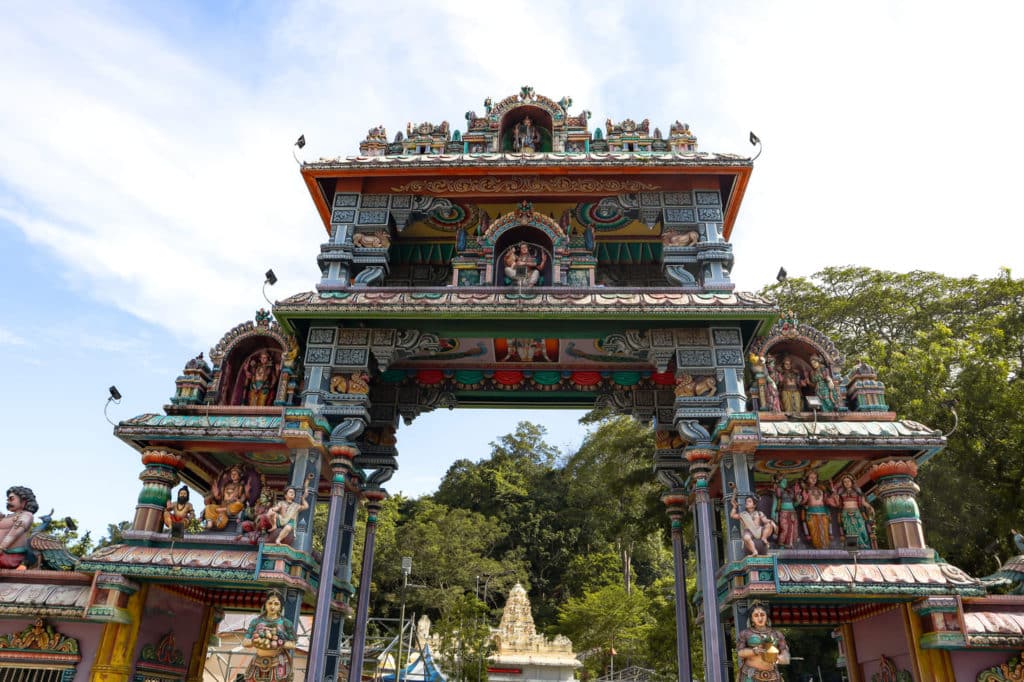 As in Kuala Lumpur, there are also many small monkeys here. They are harmless, but keep an eye on your belongings, as monkeys can easily "rob" your backpack.
» Chulia Street
After an intense day of sightseeing, surely all you can think about is getting some rest. So, I suggest ending your first day in Penang at one of the most popular places to try local food in Penang. This is also the place to be in Penang at night.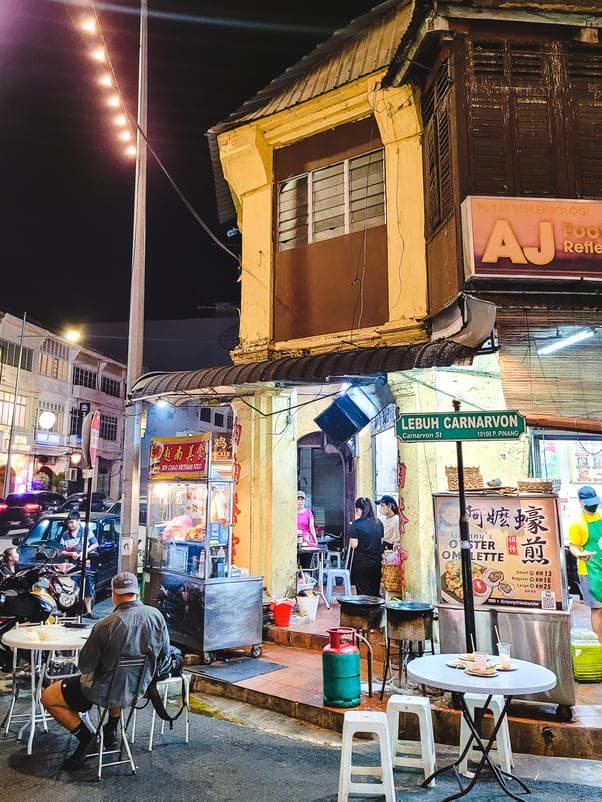 Chulia Street is one of the liveliest streets in Penang, with several stalls selling local food. The best way to enjoy food markets like this one is to take a stroll and pick the stall(s) that appeal to you the most 😋.
This is a great way to try local food and at very affordable prices. However, if you'd like to get to know the local gastronomy better, there's nothing better than a food tour with someone who knows about it. That's why I'm sharing with you some of the best food tours in Penang:
2 days in Penang Itinerary – Day 2
The second day of this Penang itinerary will have considerably fewer sights to visit. Firstly, they are all a bit far away from each other. And, on the other hand, you'll spend longer at each one of these attractions.
» Kek Lok Si Temple
The Kek Lok Si temple was the one that surprised me the most during my whole trip to Malaysia! And believe me, I saw a lot of Buddhist temples😁. So this is really one of those places that should be on your what to do in Penang list.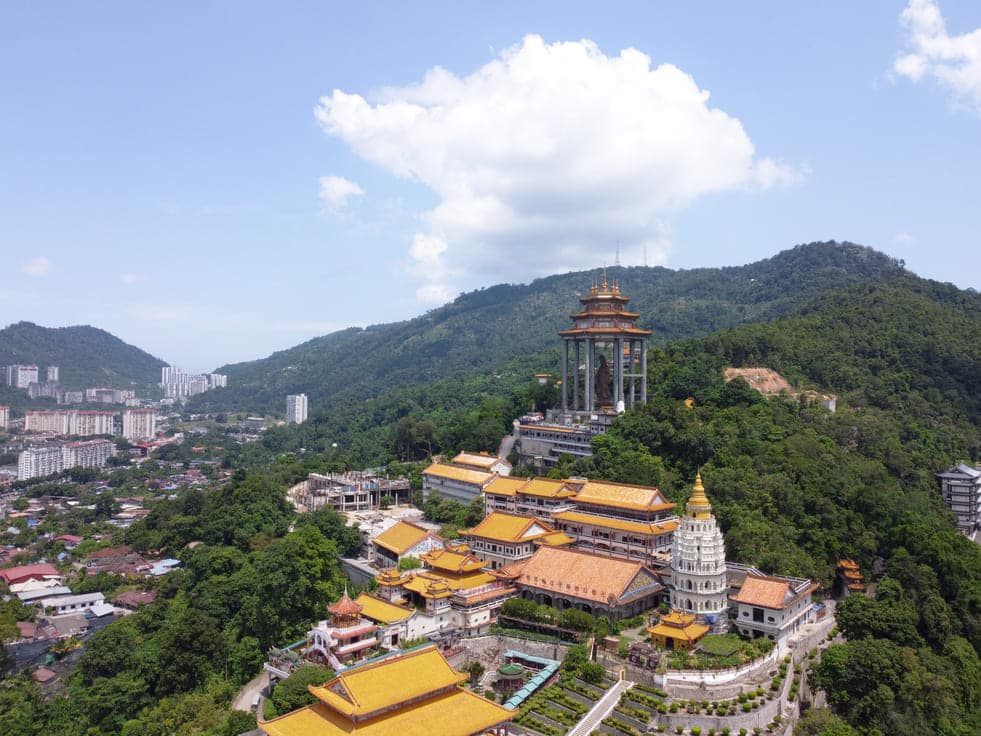 The temple is so big (this is actually the largest Buddhist temple in Malaysia) that I recommend a whole morning to visit it. Between travelling from the centre of George Town and the actual visit to the temple, you should ideally allow about 3 hours to visit Kek Lok Si temple.
💡 EXTRA TIP: The journey between the centre of George Town and Kek Lok Si Temple takes about 15 minutes (7 to 10 km). The easiest way to get there is by Grab, as the journey is quite cheap.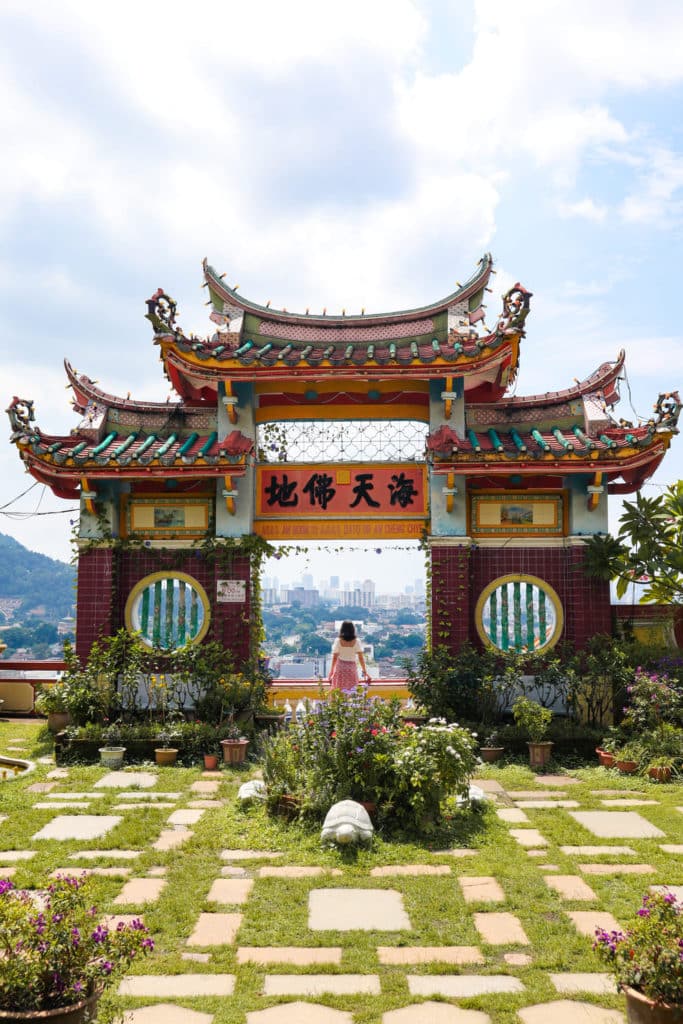 While most parts of the temple are free to visit, there are some exceptions. For example, the entire initial part of the temple is free to visit. You can, of course, buy incense at the temples or make small contributions, but these are entirely voluntary. There are also some small shops scattered around the complex where you can buy some souvenirs.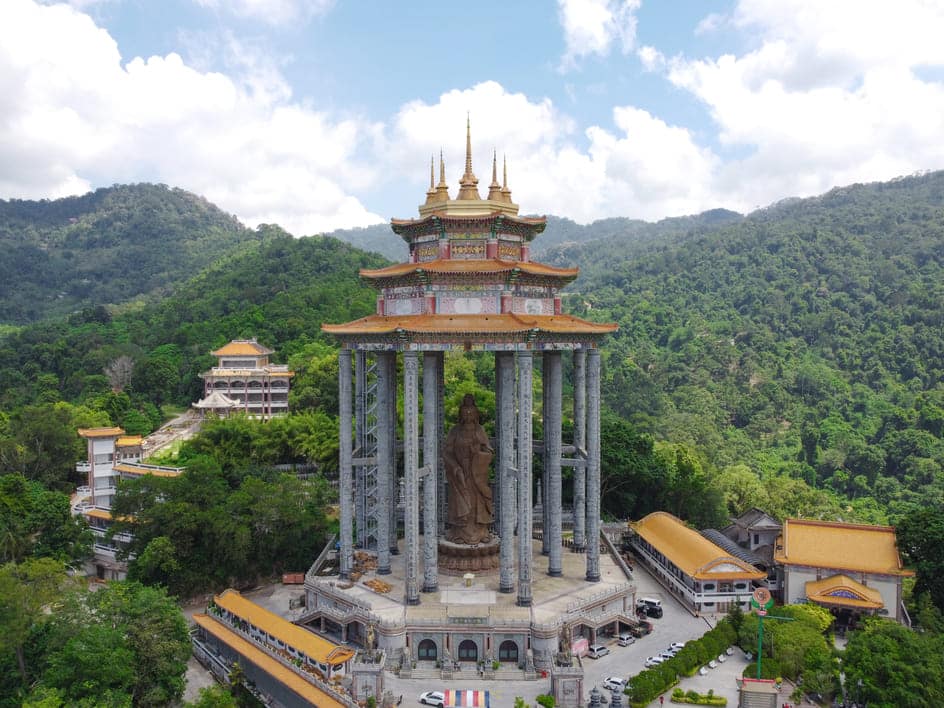 In the whole complex, there are only two paid areas, one of them being the funicular ride up to the highest part of the temple, where the Kuan Yin statue is located. However, the prices are so low that I see no reason not to visit these two parts (one costs 2 MYR, 0.4€ and the other 6 MYR, 1.2€).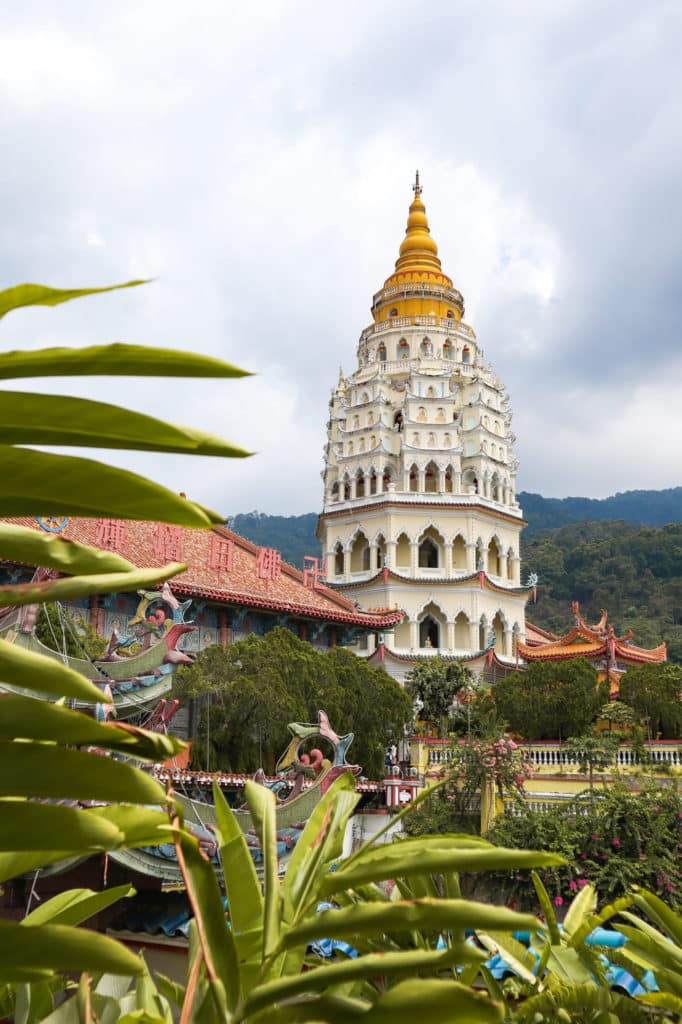 The entrances to some of these paid areas are a bit difficult to find, although there are some signs in the temple complex.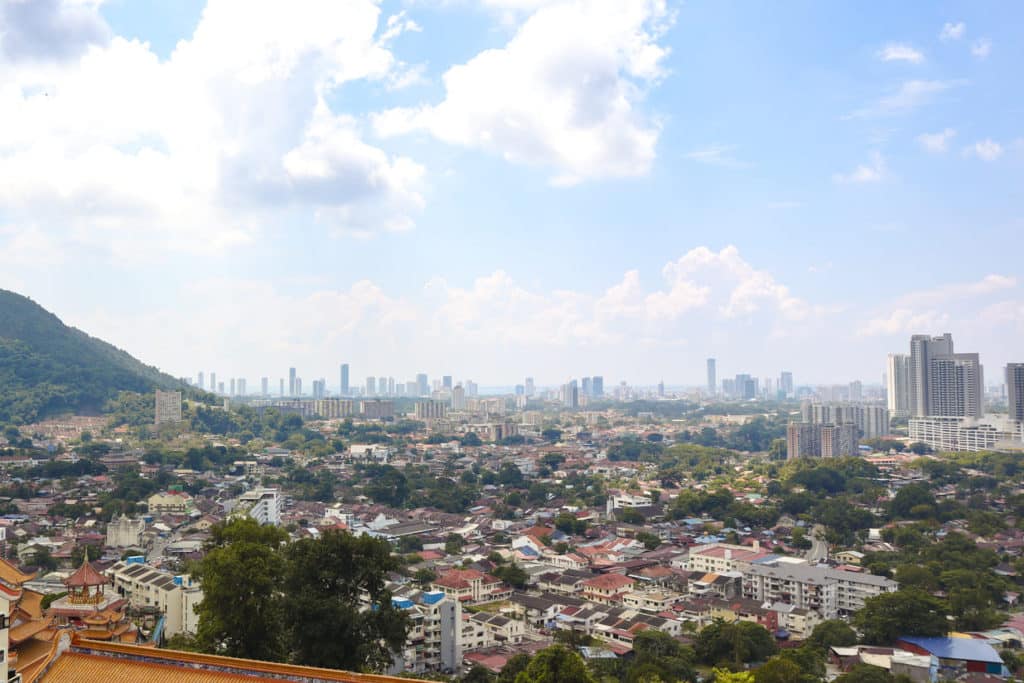 And, as if the beauty of this temple wasn't enough, you'll also find there one of the best views over Penang. It will be hard not to be jaw-dropped.
» Penang Hill
Relatively close to the Kek Lok Si temple, you can also visit Penang Hill. As the name implies, Penang Hill is composed of a set of hills, being one of the highest areas in Penang.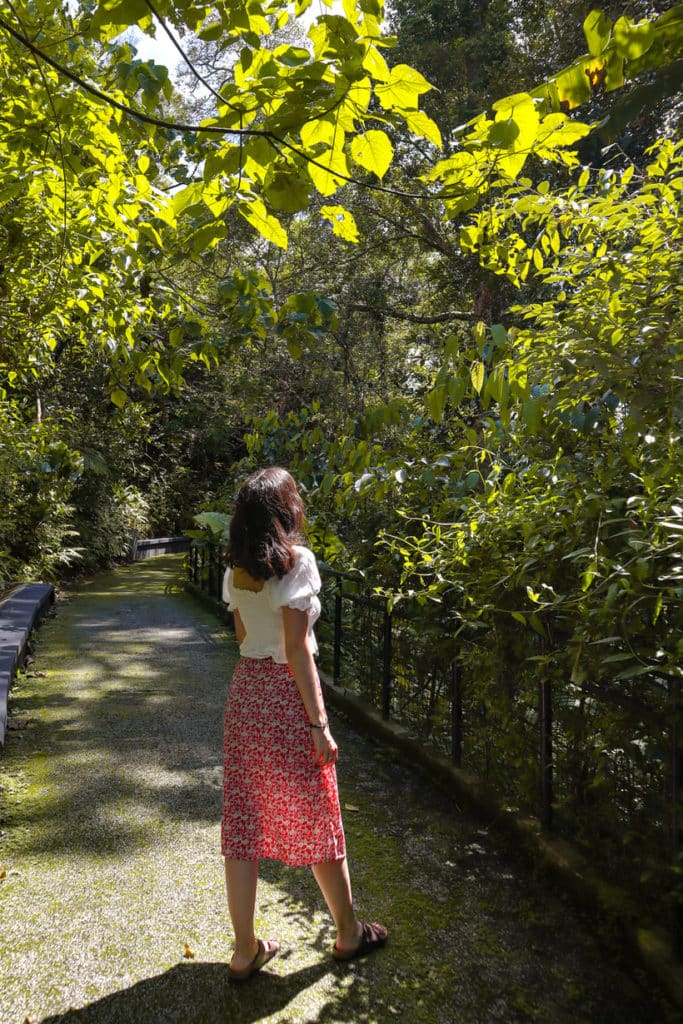 The simplest way to get to the top of Penang Hill is by using its funicular railway, and this is one of the longest funicular journeys in Asia. However, the journey only takes about 5 minutes.
The funicular runs from 6.30 am to 10 pm (the ticket office closes at 8 pm). Return tickets for non-Malaysians cost 30 MYR, ~6€ ('normal lane') or 80 MYR, ~16€ ('fast lane'). There are also one-way tickets, which are much cheaper. You can check the most up-to-date information here.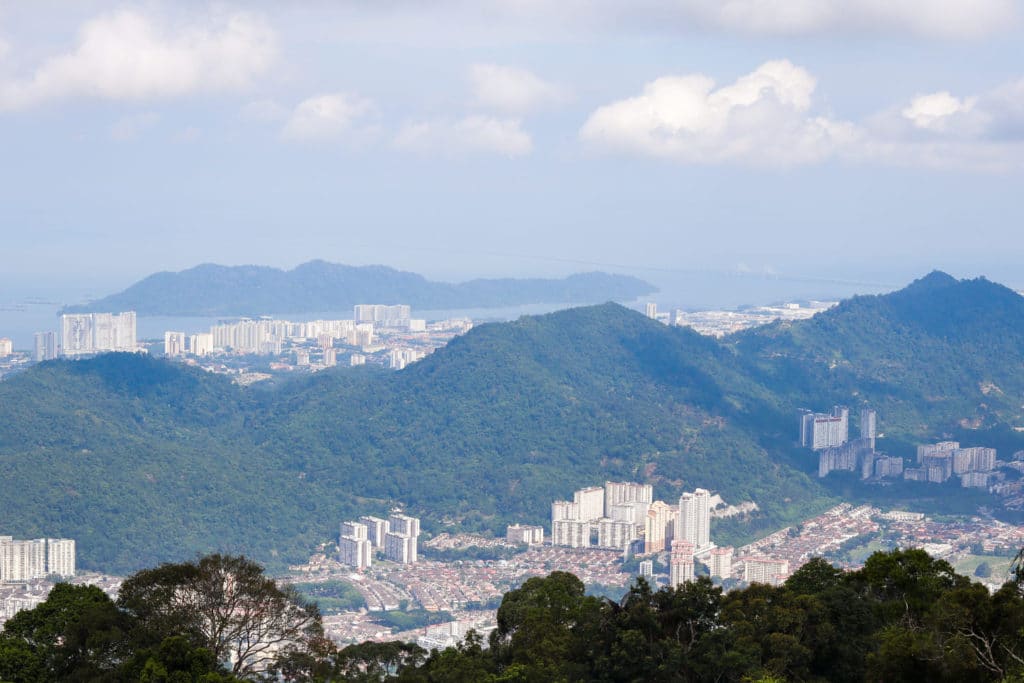 The difference between the 'normal lane' and 'fast lane' has to do with the queue where you have to wait to get on the funicular. I realize the price difference is ridiculous, but it may well be worth it to go for the fast lane. For example, on the day I visited, the queue to return from the top was so long (more than 3 hours of waiting) that I ended up having to return by jeep + Grab ☹️.
💡 EXTRA TIP: It is not possible to reach the top of Penang Hill by car (including Grab and taxis). So, apart from organized tours, the best way to get to Penang Hill is actually by funicular. It is also possible to hike a trail to get there, but some people complained that it was quite difficult.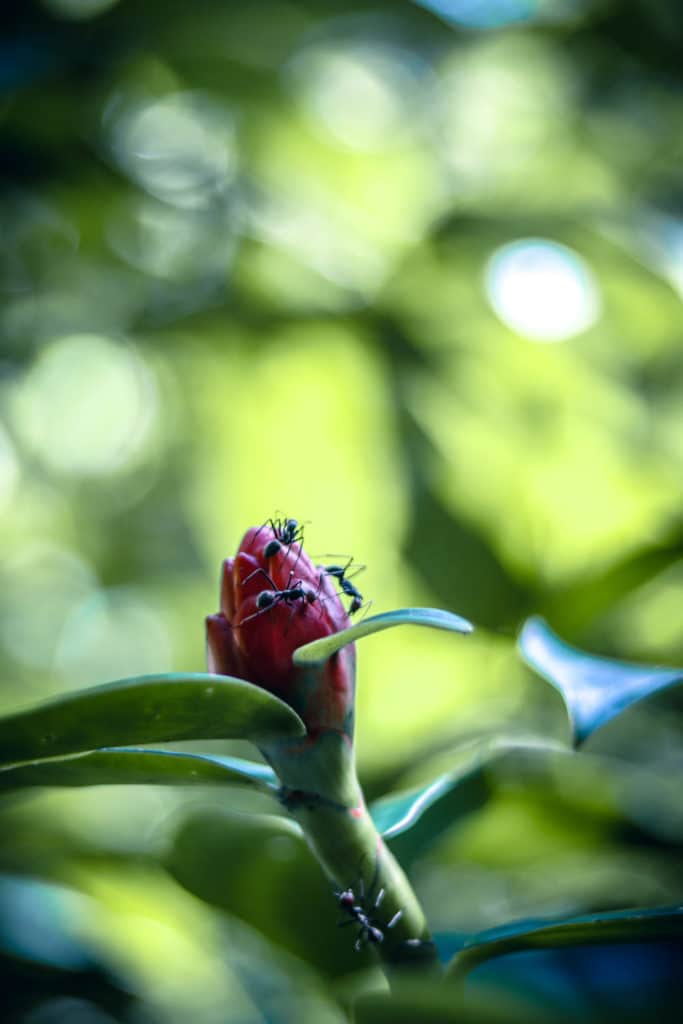 Once at the top of Penang Hill, there are endless options to occupy your time. It's possible to spend a whole day exploring Penang Hill and even then, you won't have time to visit everything. I suggest you check out the main attractions of Penang Hill here.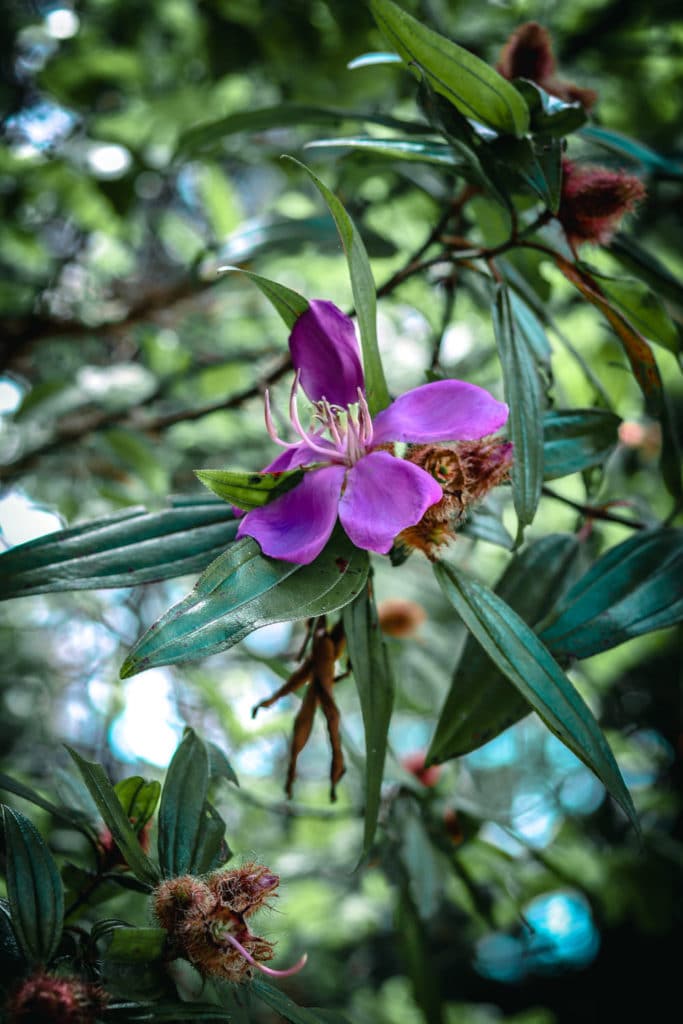 However, for a first visit to Penang Hill, I suggest you choose only one or two of the attractions. For example, I chose to visit Habitat as it is one of the places I found most interesting in Penang Hill.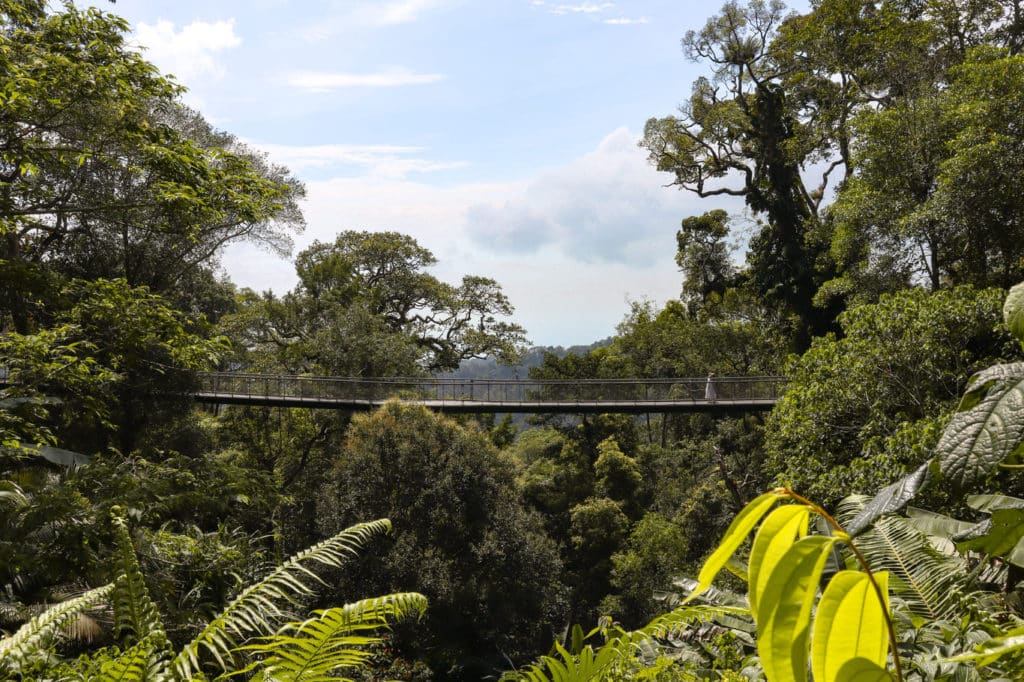 Habitat is a short trail (1.6 km one way) in the middle of nature that quickly makes you forget about the busy life in the centre of Penang. At the end of the trail, there is a free shuttle bus that takes you back to the start.
📝 USEFUL INFORMATION: Entry to Habitat costs 60 MYR (~12€) and opening hours are from 9 am to 7 pm (last entry at 5 pm). All the most up-to-date information here.
Both the ticket for the funicular and the Habitat can be bought directly on site.
» Tanjung Bungah Mosque
Next in this 2-day itinerary, I suggest you stop at the Tanjung Bungah mosque. This mosque is known as the Floating Mosque. The mosque is built over the sea and when there is a high tide, it looks like the mosque is floating.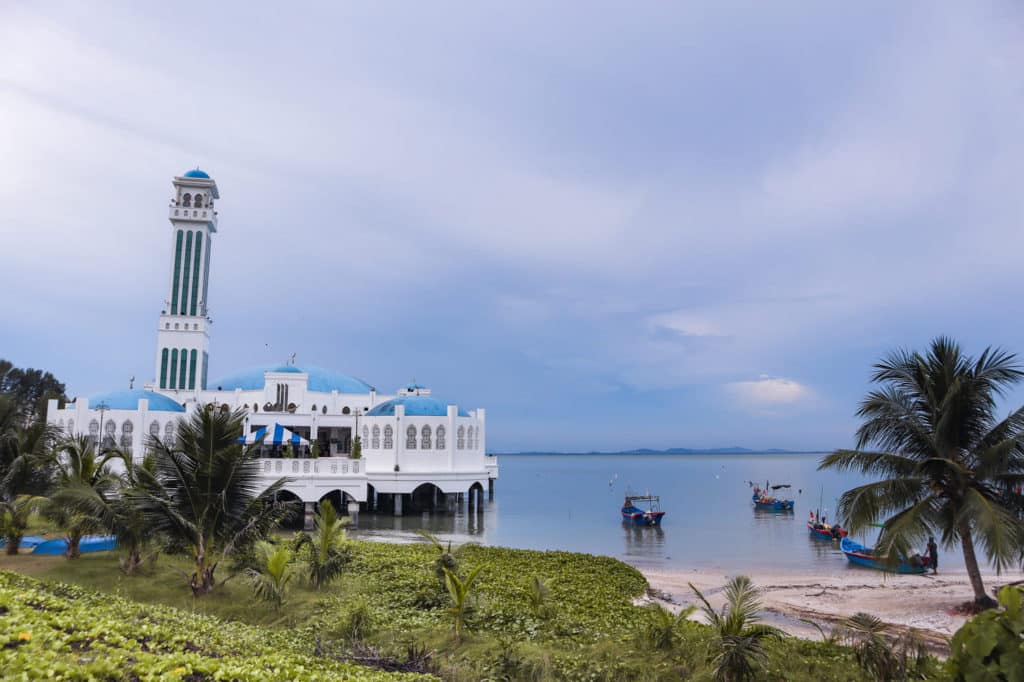 » Batu Ferringhi Beach
And to end the day perfectly, I recommend watching the sunset at Batu Ferringhi Beach. This is one of the most popular beaches in Penang. You can do water sports activities at this beach, for example. It is also served by some cafés and restaurants.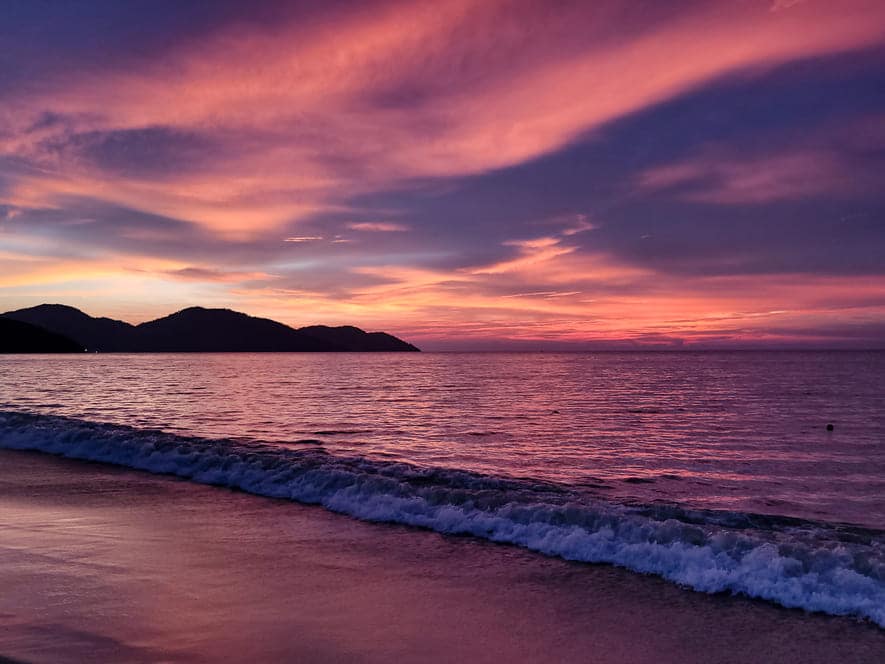 Nearby, you can also enjoy the Batu Ferringhi night market. Honestly, I didn't think there was much interesting to see. However, I ended up having dinner at a small food market (Kafe Ferringhi Station) and I highly recommend it.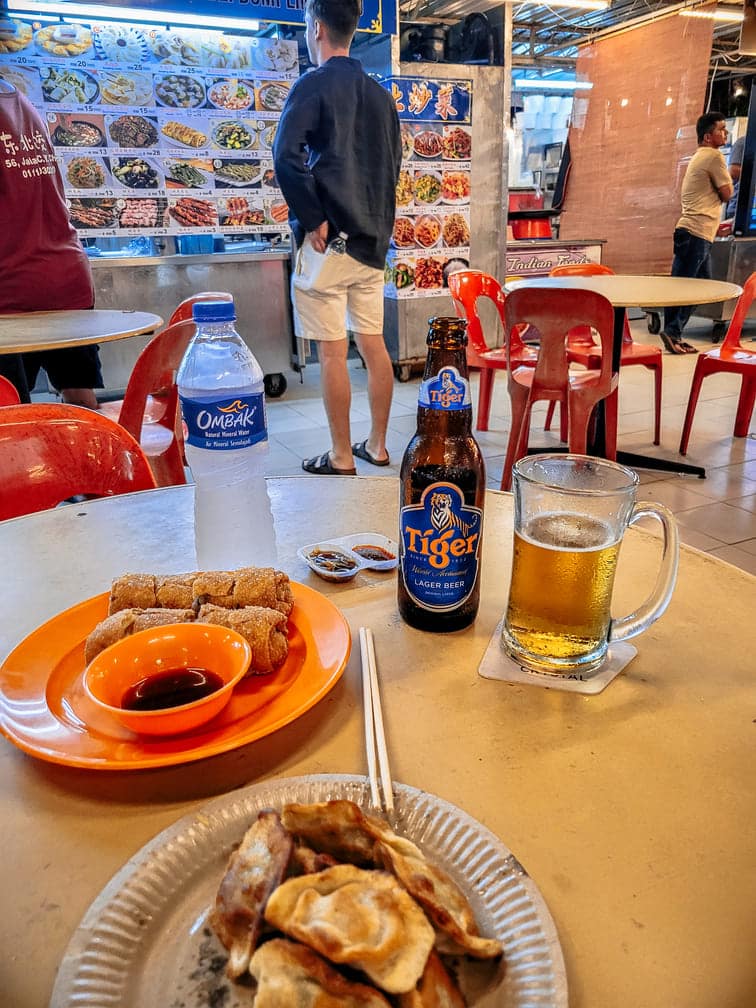 More things to do in Penang
In case you are the lucky one who can spend more than 2 days in Penang, I'll provide you with some additional suggestions of where to go in Penang.
Firstly, I'll tell you about Penang National Park – a great idea for a day away from George Town. This park has a few trails and some of the best beaches in Penang, such as Monkey Beach. It may be one of the smallest national parks ever, but it's packed with surprises.
Secondly, if you like museums, you can also take advantage of some of the museums in Penang:
Peranakan Mansion
Upside Down Museum
Ghost Museum
Disclaimer: this post may contain some affiliate links, which means I get a small commission if you buy something through my links. This doesn't represent any additional cost to you and you'll be supporting my work here on the blog😊