Planning to travel through Malaysia and would fancy a more relaxed itinerary? Then visiting Langkawi may well be the answer!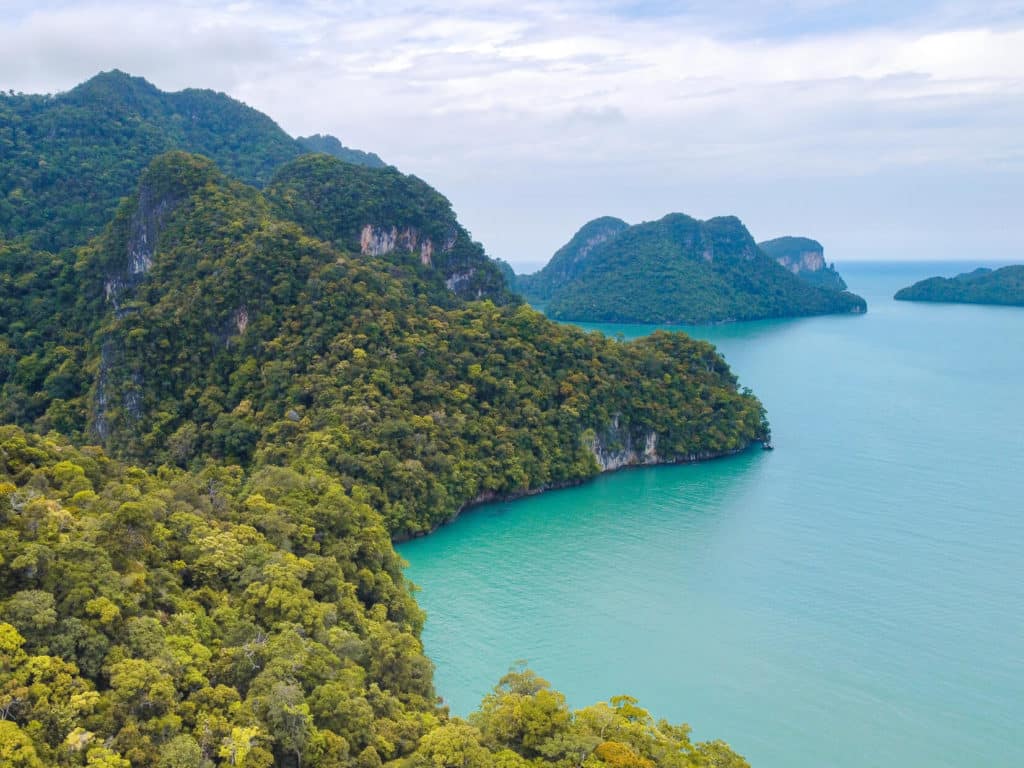 Langkawi is actually an archipelago made up of more than 90 islands located on the northwestern side of Malaysia. It's the perfect choice for those looking for some relaxation or adventure while enjoying, at the same time, the paradise-like side of Malaysia.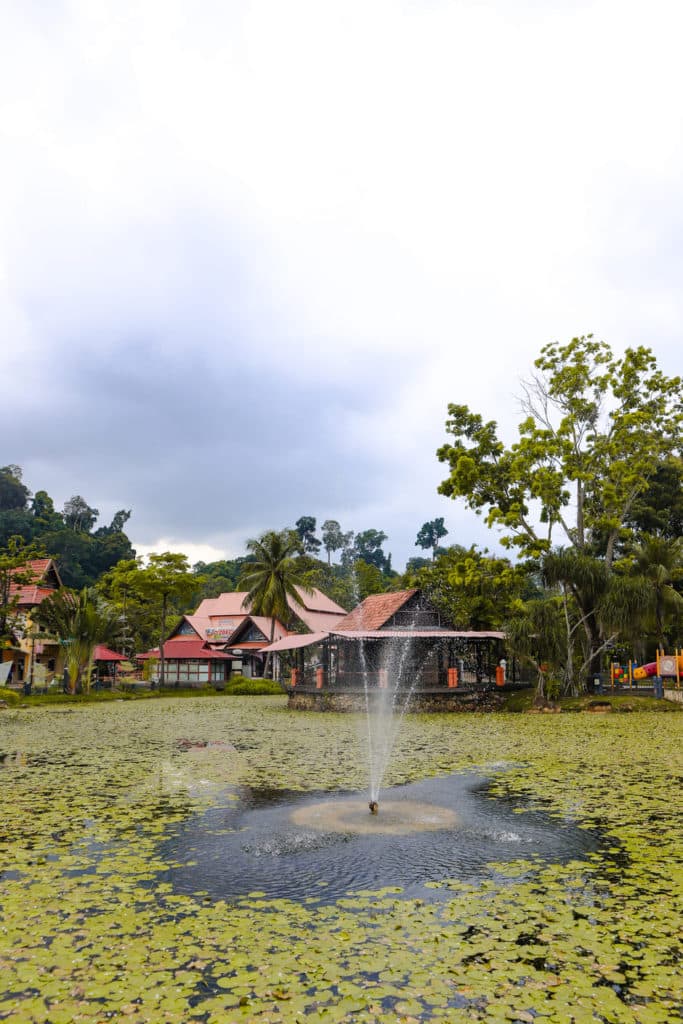 Langkawi archipelago is particularly well known for its breathtaking beaches, but also for its more adventurous activities (such as water sports or a ride on the world's steepest cable car). So keep reading this itinerary to better plan your trip to Langkawi.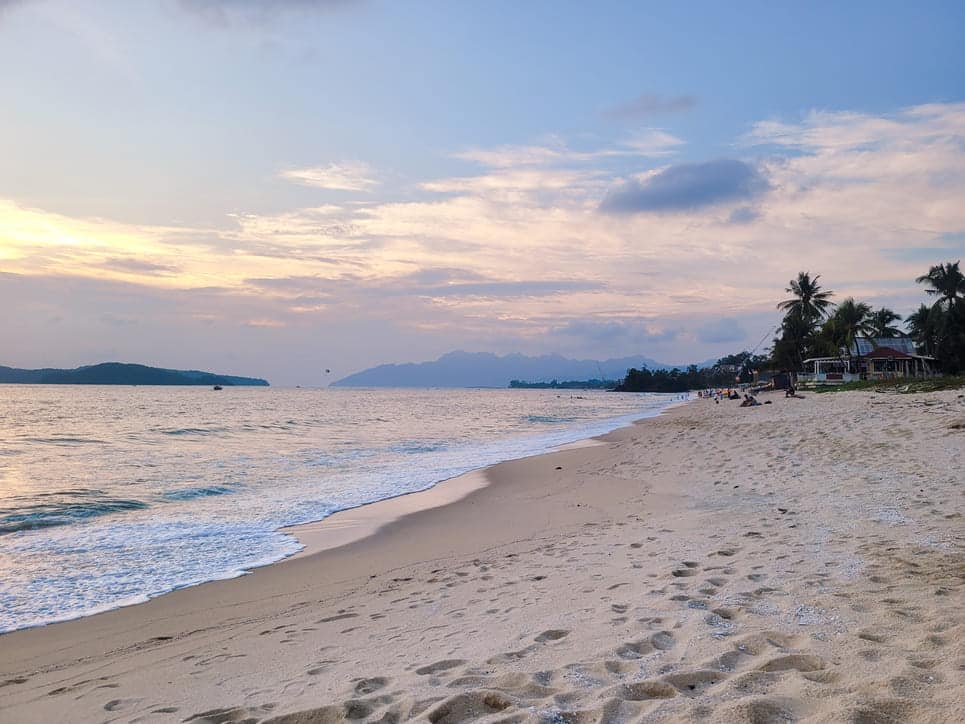 Throughout this post, in addition to information on what to visit in Langkawi, you'll also find information on:
Best time of the year to visit Langkawi
How many days to spend in Langkawi
Accommodation in Langkawi
How many days do you need in Langkawi?
With around 478 square kilometres, Langkawi archipelago has plenty of things to visit. We could easily spend a week on the main island visiting a different beach every day and still have plenty of beaches to visit at the end of our time in Langkawi.
However, unless you really want to make the most of Langkawi's beaches, I believe that 2 to 3 days is enough to see Langkawi's main points of interest.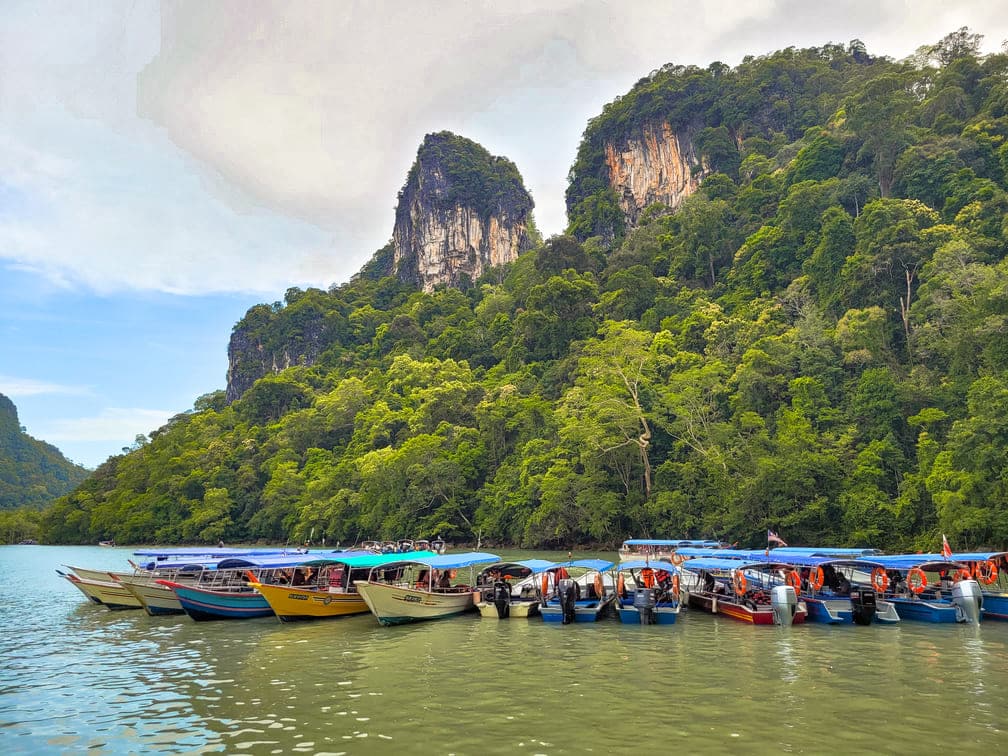 For example, in this post, I'm going to tell you the best places to visit in Langkawi in 2 days, which is how long my trip there lasted. I spent "only" two days on the island, but I managed to visit 3 beaches and visit all of Langkawi's must-visit places.
That said, if you have more time to visit Langkawi, I promise you won't get bored. One thing's for sure, there's no shortage of things to see in Langkawi 😉.
What is the best month to visit Langkawi?
The best time to visit Langkawi is during the dry season. I can imagine nobody wants to go to the beach if it's raining 😁. There is less rainfall in Langkawi from December to March. However, I must warn you that this is also the peak season in terms of the number of tourists on the island.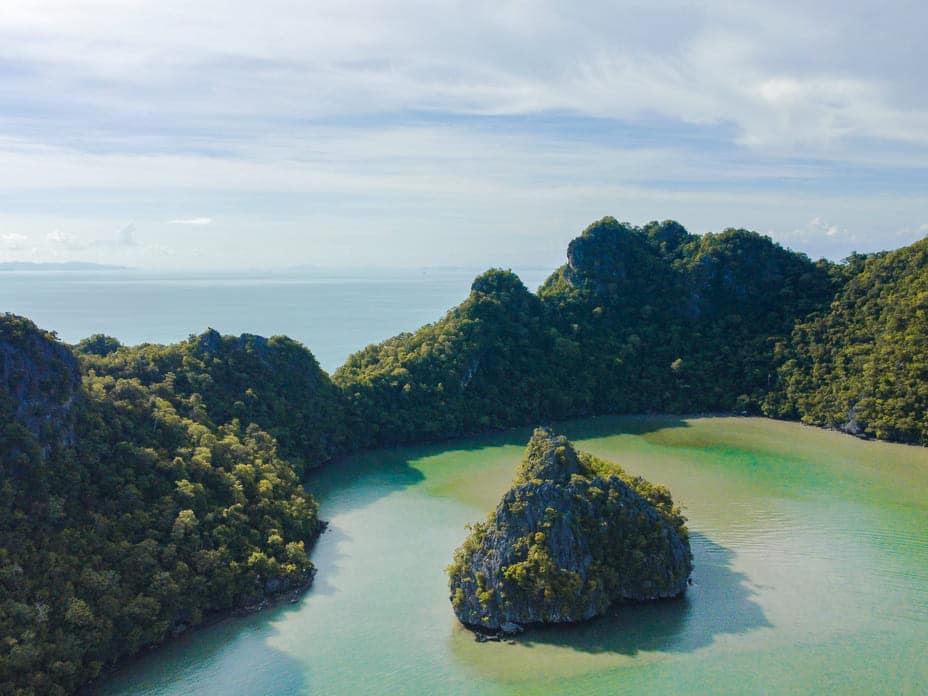 Another excellent time to visit Langkawi is from April to August. It's true that there's a higher chance of rain, but if you're willing to risk it, you might find great weather.
For example, I visited Langkawi in June and, even though it rained for a few hours, I was able to enjoy the beach. What's more, it was wonderful to be able to visit some of the island's most popular sites with very few tourists.
What documents do you need to visit Langkawi?
As a citizen with a Portuguese passport, I am entitled to a free visa valid for 90 days to enter Malaysia. My passport just had to be valid for, at least, 6 months. I also filled out the Malaysia Digital Arrival Card but no one asked me for it.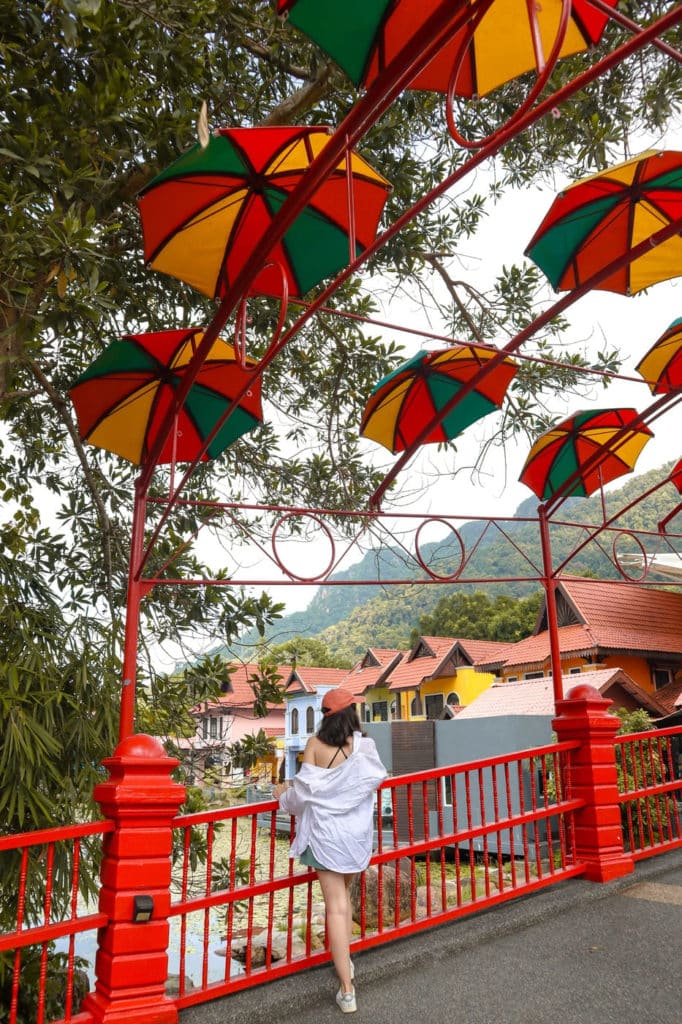 When arriving in Malaysia, the process is quite simple and you might be asked a few questions about your origin, where you're going next, how long you plan to stay, where you'll be staying and a few extra questions in some cases.
📝 USEFUL INFORMATION: I strongly suggest you check out the latest information here, as well as the rules that apply to different passport holders.
Is Langkawi worth visiting?
Langkawi Island offers a totally different side to the rest of the most popular places in Malaysia, such as Kuala Lumpur, Malacca or Penang, for example.
If you have no intention of going to the beach or simply don't enjoy going to the beach that much, I don't think it's worth visiting Langkawi. The truth is that the beaches are Langkawi's main attractions!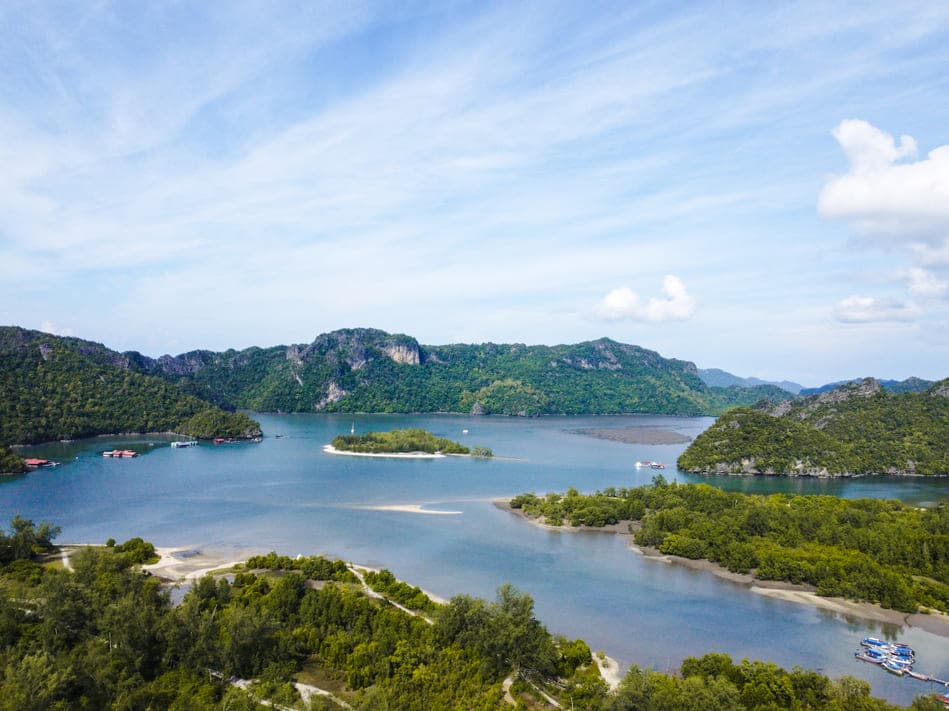 However, if you'd like to soak up some sun and get to know another version of Malaysia, I definitely recommend visiting Langkawi. For example, I'm not the biggest beach lover and must admit that I enjoyed my visit to the island.
In fact, there are other attractions in Langkawi, allowing you to combine the idyllic beaches with other interesting places in Langkawi.
How to get to Langkawi?
Currently, the most convenient way of getting to Langkawi is by plane. The airport in Langkawi has connections with the main cities in Malaysia (e.g. Penang, Kuala Lumpur, Johor Bahru) and also Singapore, for example.
In my case, I chose to fly directly from Penang to Langkawi. The flight takes just 17 minutes and cost 8€ on Air Asia. There are several airlines offering this route, so I suggest you check which is the most convenient option.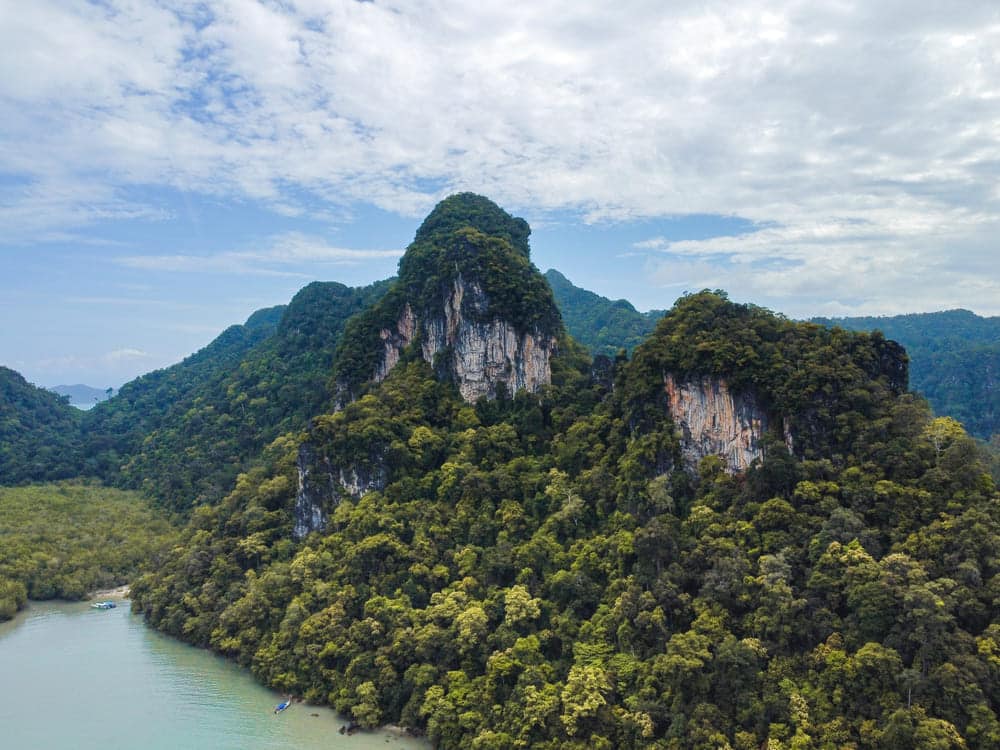 There was also a ferry option (that took about 2 hours) that departed from Penang. However, from what I could find out online and also after talking to some locals, the ferry is currently not operating. Considering the length of the plane journey and its price, I think flying to Langkawi is well worth it.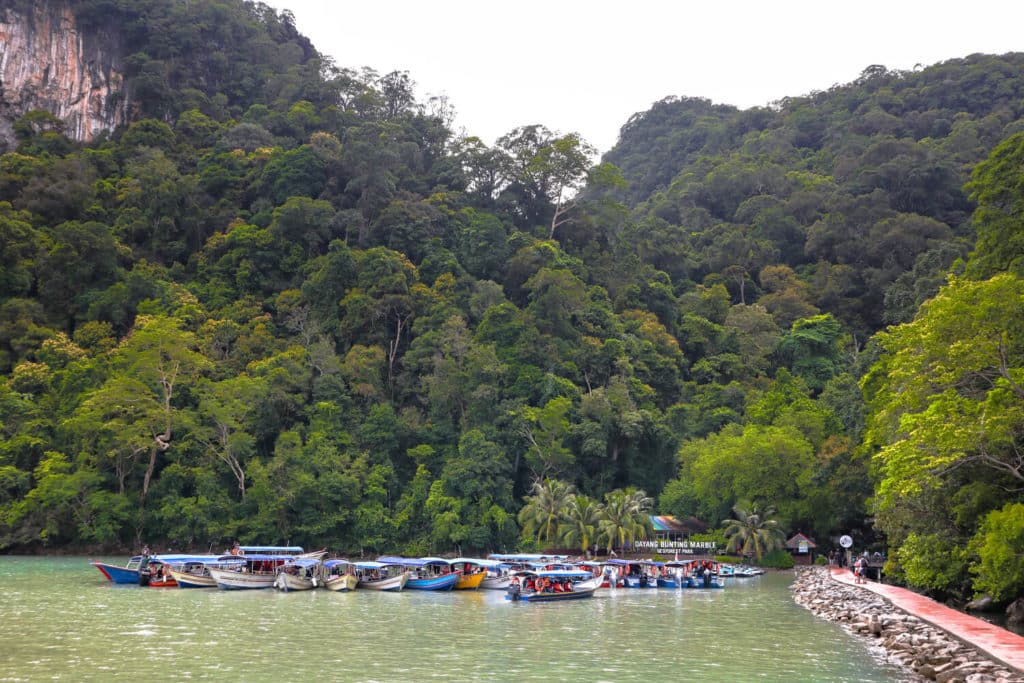 There are still ferries linking Langkawi to other areas in northern Malaysia (Kuala Perlis and Kuala Kedah) and also in Thailand (Satun and Koh Lipe), but for those travelling from Penang (a very popular option given its proximity), these options are not very viable.
What currency is used in Malaysia and how to pay?
The official currency in Malaysia is the Malaysian Ringgit (MYR). As of August 2023, 1 MYR = 0,20€. Even though there are many places that accept cards, you should also try to carry some cash with you since some are "cash only". This is especially true if you intend to eat out in local markets.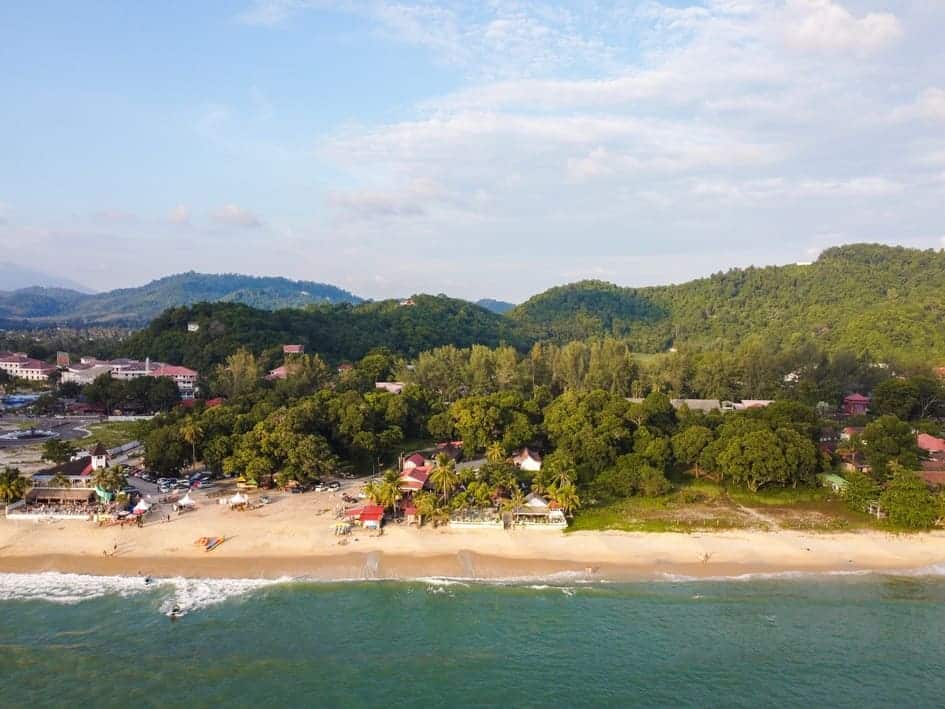 To make purchases with a currency other than the one I usually use (Euro), I always use the Revolut card, which has many advantages. One of the biggest advantages of the Revolut card while travelling is the fact it does not charge additional fees for using a different currency.
If you do not yet know the advantages of having a Revolut Card, you can find out more here.
Where to withdraw money without paying fees?
Some of the banks in Malaysia charge a fee for withdrawing money with foreign cards (even if you're using a Revolut card!). However, I found some that actually didn't charge me to withdraw money with my Revolut card. These were the banks where I got to withdraw money without paying fees:
How to have internet?
It's quite handy to always have internet while travelling in Malaysia. It's useful when you need to call a Grab or use Google Maps in walking mode, for example.
I decided to buy an e-SIM from Celcom (which I could then do top-ups) at a 7-Eleven store, but you can opt for a more hassle-free option. For example, this e-SIM Roaming Mobile Data Plan can be purchased even before you arrive in Malaysia and the options are quite cheap.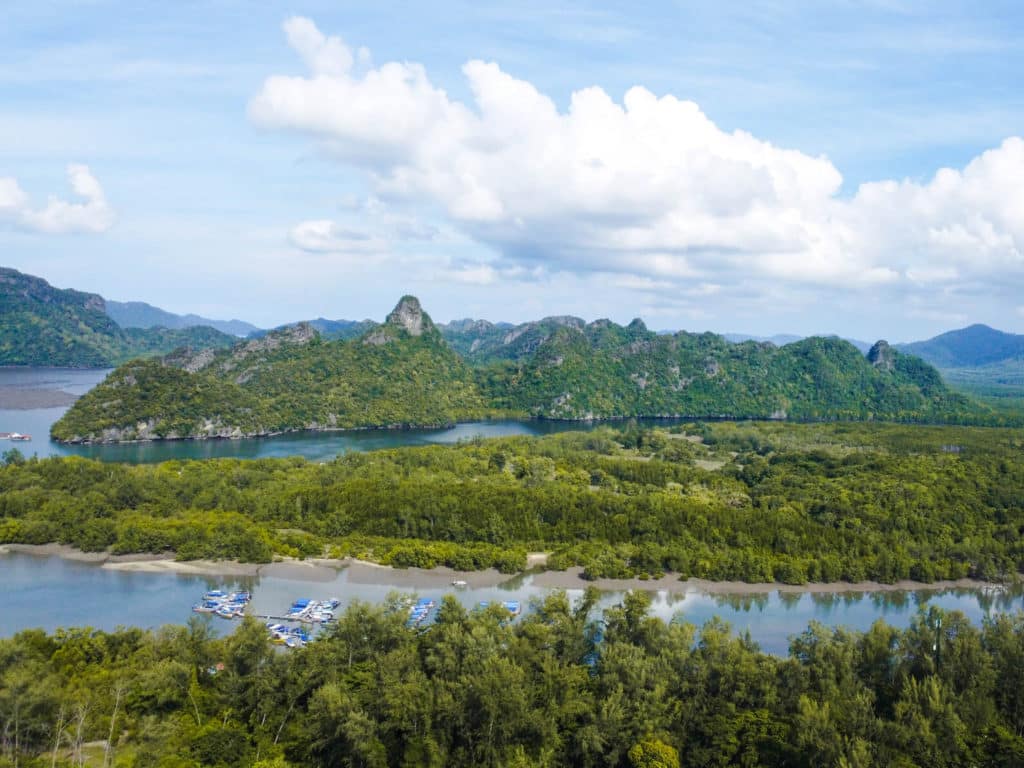 You can choose the option that suits you best, having in mind the duration of your trip and where you plan to go, since most of the plans include a mobile data plan that also works in other countries.
What is the best way to get around Langkawi?
Public transport in Langkawi is almost non-existent, which makes travelling between the various places on the island a bit difficult. So, unless you rent a car or motorbike, the easiest way to get around Langkawi is by Grab (Southeast Asia's version of Uber).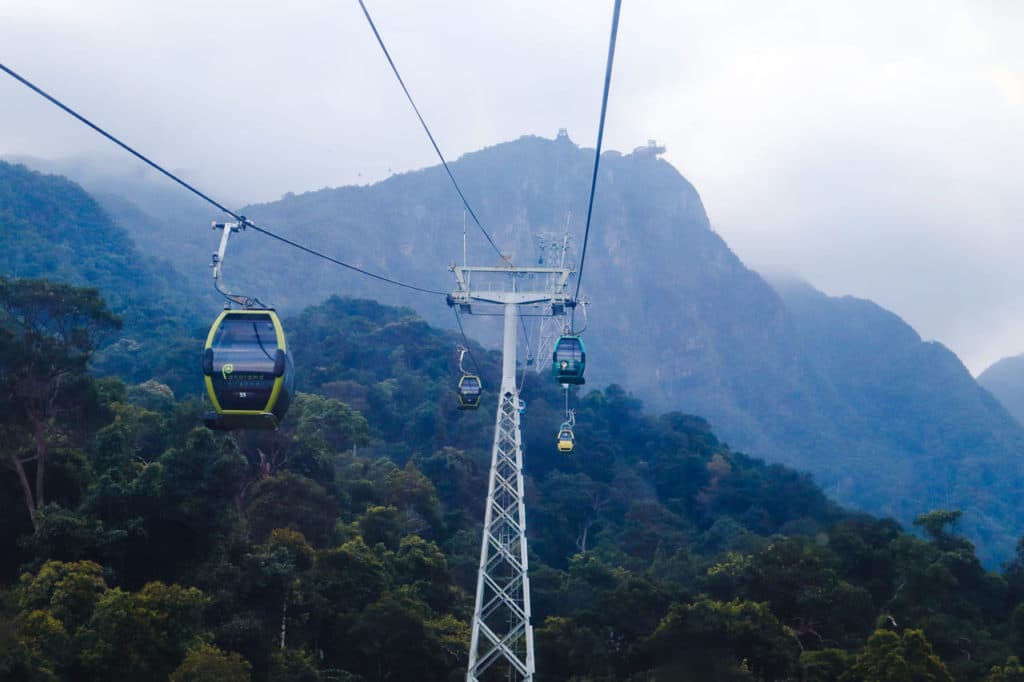 This was the option I chose and it worked out perfectly, even when the journeys were longer (my longest journey took around 40 minutes). Trips are rarely very expensive, so it pays off in the end.
Accommodation in Langkawi
The best area to stay in Langkawi depends a lot on what you're looking for. For example, if your goal is to stay in a more remote part of the island and have a more relaxed environment, you can do that.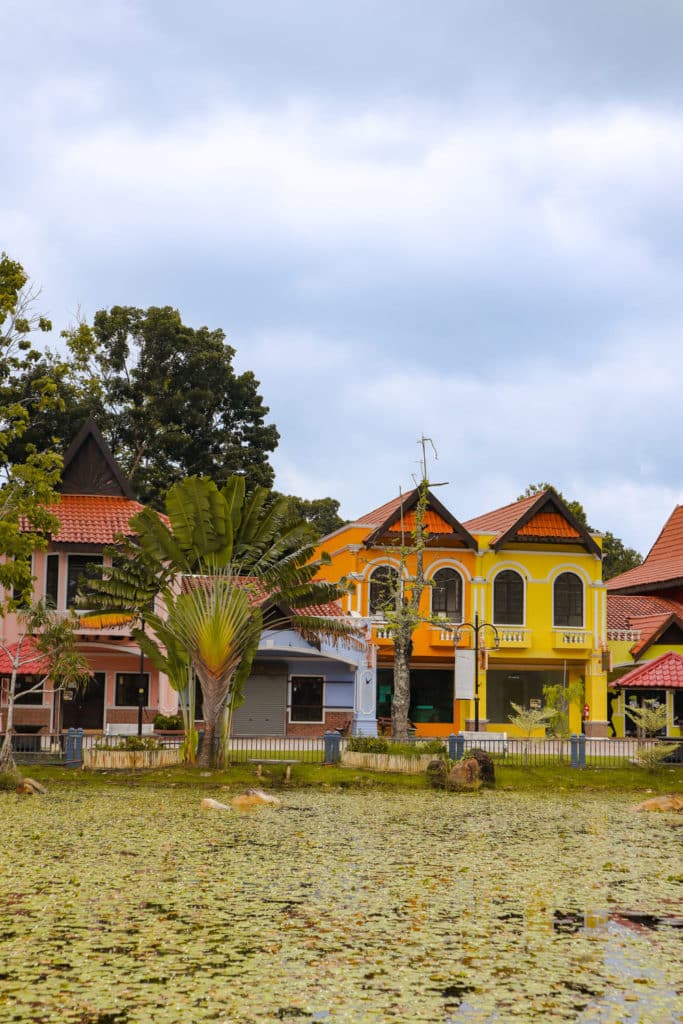 However, if you're looking for the busiest part of the island, which will give you more flexibility in terms of transport and easier access to restaurants, for example, then the following areas are the best to look for accommodation in Langkawi:
Pantai Cenang – one of the most popular areas in Langkawi, where you'll find plenty of shops and restaurants. It's also the closest part to the island's most popular beach.
Pantai Tengah – close to another of Langkawi's most popular beaches, although with a quieter, more relaxed atmosphere.
Kuah – Langkawi's main city and further away from the beaches. Very popular shopping area.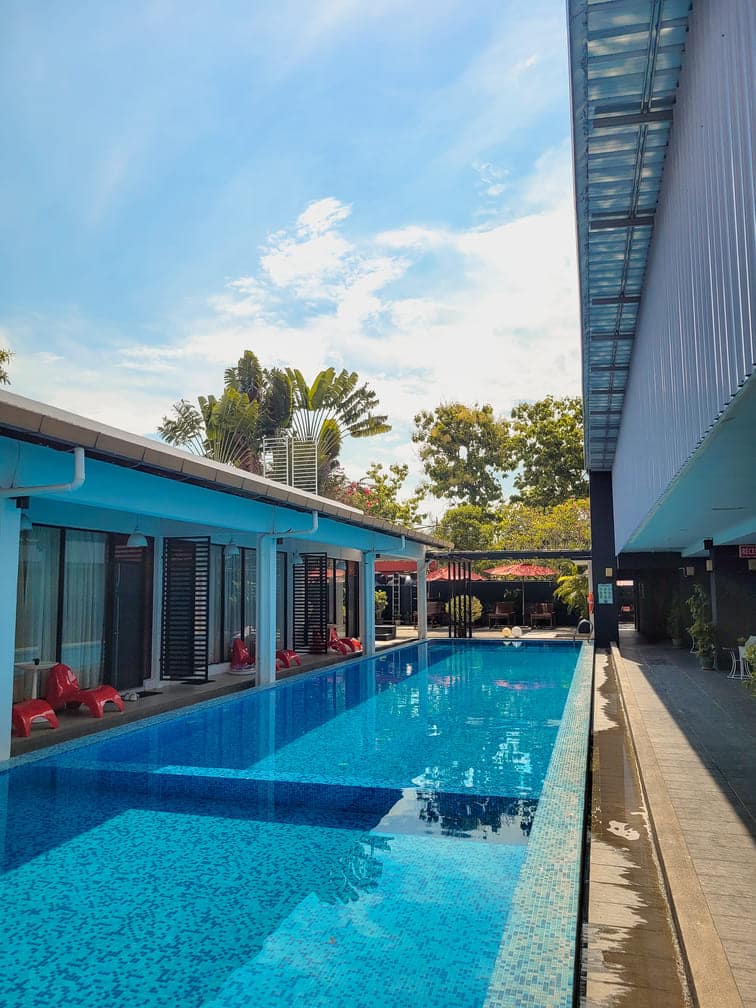 In my case, I chose to stay in Pantai Cenang at Villa Langkawi. The location was good (about a 15-minute walk from the beach) and the accommodation, although quite simple, met the conditions for a good night's sleep. In addition, the value for money was excellent (it was only 25€ per night for 2 people).
In addition, Villa Langkawi has a swimming pool which, although I didn't get to try it out, looked very appealing in Langkawi's hot weather.
Anyway, here are some other suggestions for accommodation in Langkawi: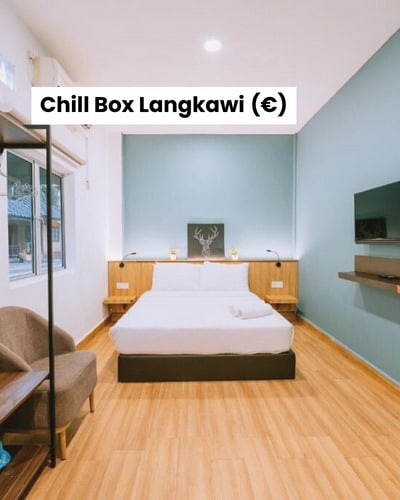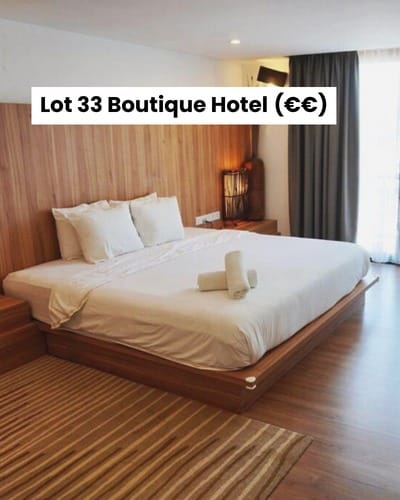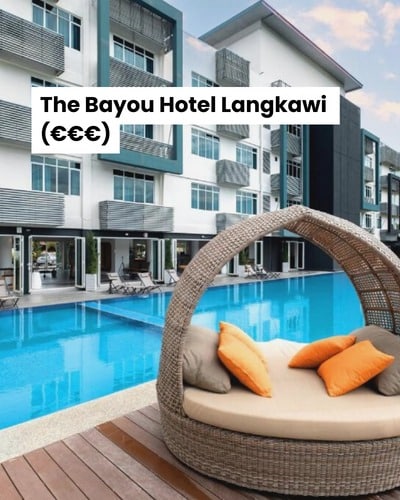 💼 TRAVEL INSURANCE: If you want to feel safe while travelling, then you should definitely look into purchasing some travel insurance. Having insurance will help you with any health-related emergencies as well as with other events, such as theft, loss or delay of luggage, eventual need to cancel your trip and much more. In my case, I always use IATI Insurances, which has one of the best price-quality ratios in the market and a 100% online service that is very easy to use. Book here your travel insurance and enjoy a 5% discount for being readers of the blog. Don't forget that the purchase must be made using this link.
Activities & tours in Langkawi
Langkawi Itinerary – Map
Before I start this Langkawi travel guide, I'm going to share with you a map with the places I'm going to include in this 2-day itinerary in Langkawi so you can better plan your trip.
Langkawi Itinerary
This Langkawi itinerary includes everything I did on the island in 2 days. Of course, there are more experiences available or many more beaches to visit. However, my goal in this post is to show you how you can plan a 2-day trip to Langkawi (after all, we don't always have as much time as we'd like to visit places).
But don't worry if you have more time available to stay in Langkawi. At the end of this 2-day itinerary, I'll leave you with more suggestions of things to do in Langkawi.
Langkawi Itinerary – Day 1
» Pantai Cenang Beach
I suggest starting this Langkawi itinerary, on what is the island's most famous beach. About 2 kilometres long, here you'll find several bars and restaurants. If you want to find the beach emptier, I suggest visiting relatively early.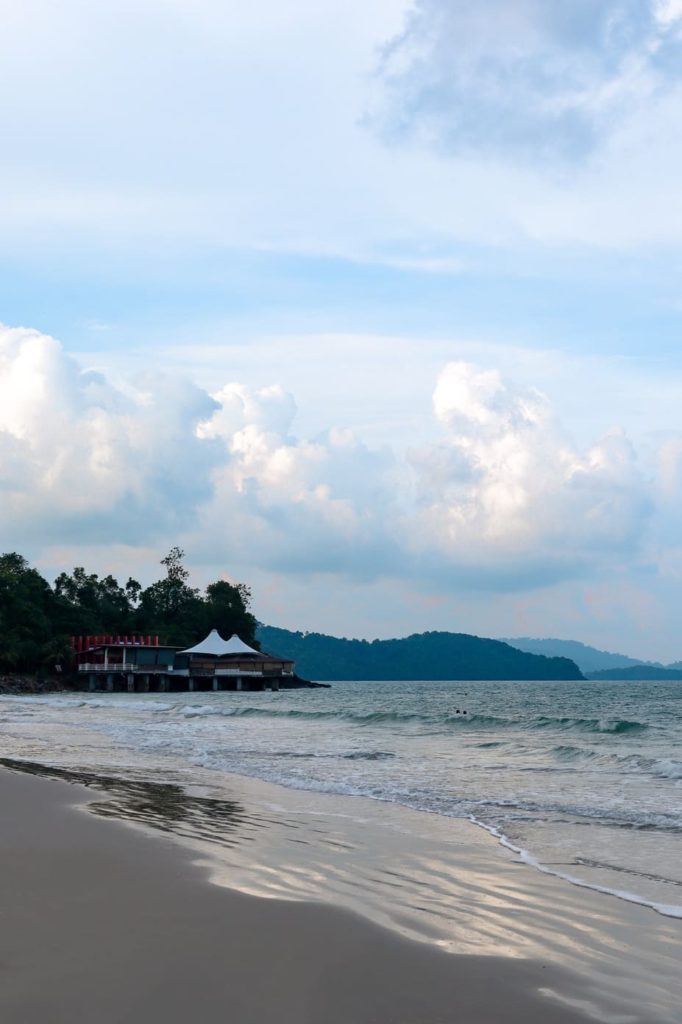 💡 EXTRA TIP: There is a locker and changing room service right at the beach's entrance. It can be useful for those who, for example, arrive at the island early and can't immediately check in at their accommodation. Using the lockers costs 2€ for the whole day.
» Oriental Village
After a few hours on Pantai Cenang beach, head to one of the most popular areas on the island of Langkawi. Oriental Village is a cute little "village" with lots of shops and restaurants. It's located where you can buy tickets for Langkawi's cable car (we'll get to that in a minute!), serving as a support infrastructure.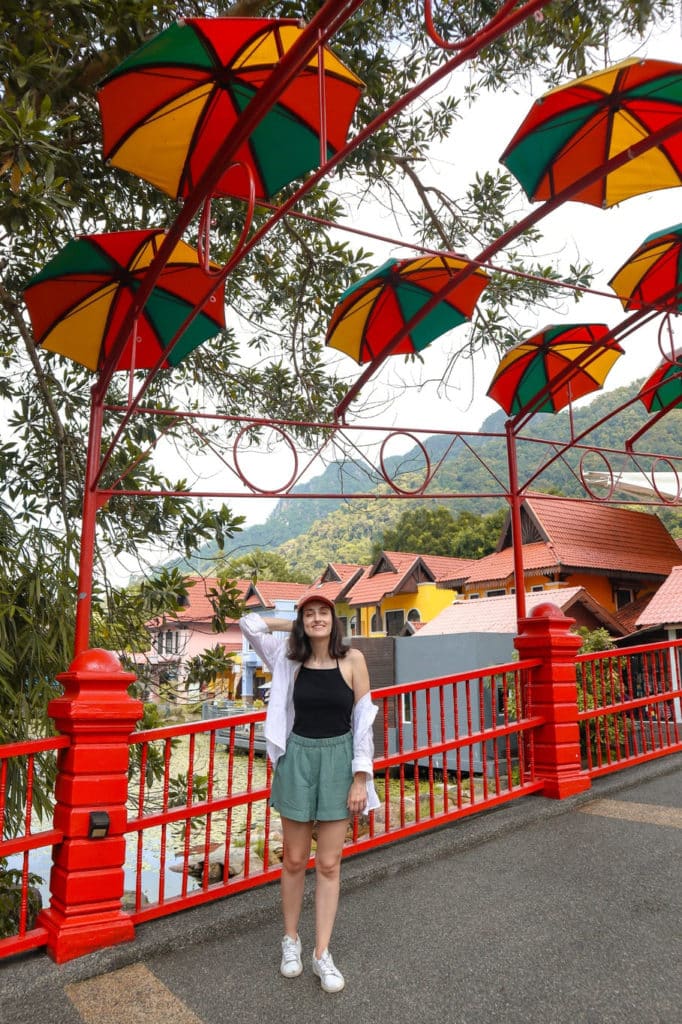 A quick stroll around the complex is more than enough, especially for those who have no intention of shopping here.
» Langkawi's Cable car and Skybridge
Another must-do in Langkawi is its cable car. Get ready for the world's steepest cable car, which will take you to a height of over 600 metres. The vertiginous journey takes around 15 minutes and each gondola carries a maximum of 6 people.
💡 EXTRA TIP: If you're afraid of heights, I wouldn't recommend this activity. For example, I'm not particularly afraid of heights and I have to confess that I felt quite uncomfortable for most of the journey.
During the ride, you can admire the views over Langkawi, as well as the lush green mountain of Machincang. There are several types of gondolas, some of them with a glass floor (I wouldn't dare to ride on one of these, but if you like some adrenaline rush, it could be quite a fun experience).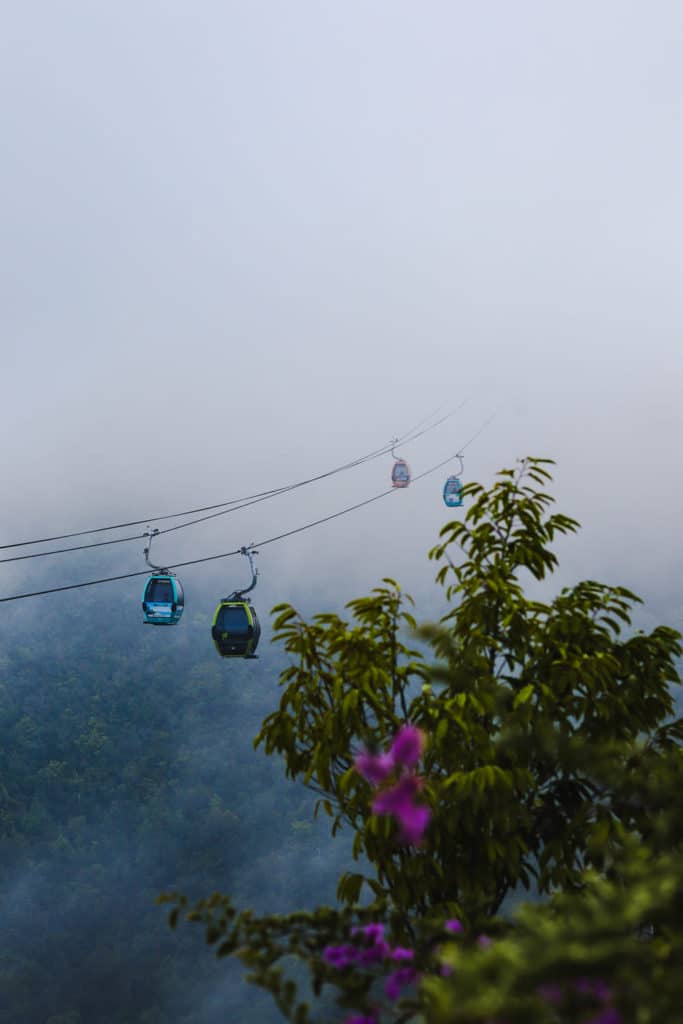 When you reach the cable car's first stop, there is a viewpoint with excellent views of the island. From here, you can continue on a 2-minute journey to the SkyBridge.
The SkyBridge requires an additional ticket (6 MYR, 1.2€) and it is a bridge where some parts have a glass floor. Here you'll also get panoramic views over Langkawi.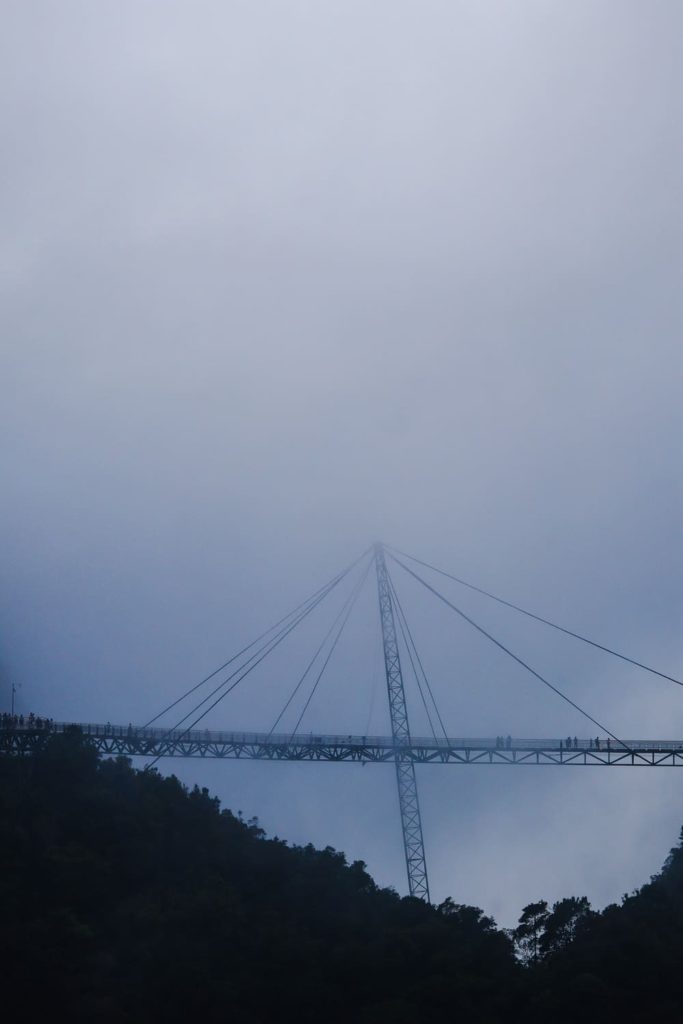 However, on cloudy days I don't recommend visiting at all, because due to the altitude of the SkyBridge and the cable car's first viewpoint, it will be very difficult to have good views (unfortunately this is what happened to me). When the weather is bad, the cable car may even be temporarily closed.
📝 USEFUL INFORMATION: I suggest checking the opening times on the official website. In June 2023, the price to ride the "normal" cable car was 85 MYR (~17€) per adult. You can also buy tickets directly here.
When I visited, they were also building another platform with an eagle on it, which will certainly be a new attraction in the complex.
» Pantai Tengah Beach
And to end the day, I suggest a visit to Langkawi's second most famous beach – Pantai Tengah. This is also quite long, but much less crowded than Pantai Cenang, as it has fewer facilities.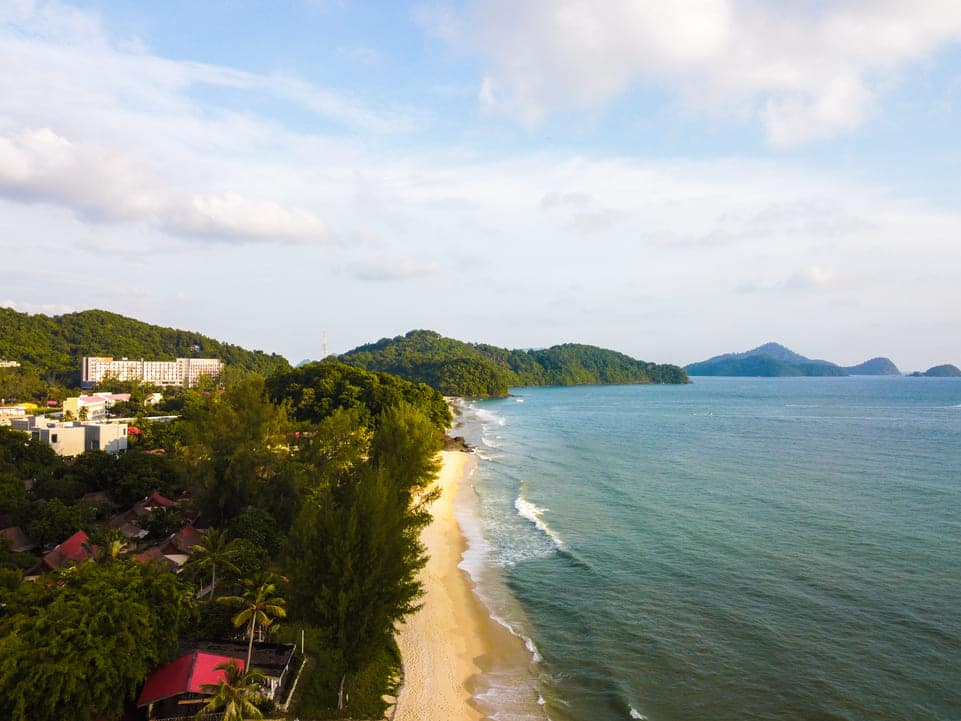 I especially recommend staying to watch the sunset. One of the most beautiful I've ever seen 🥰!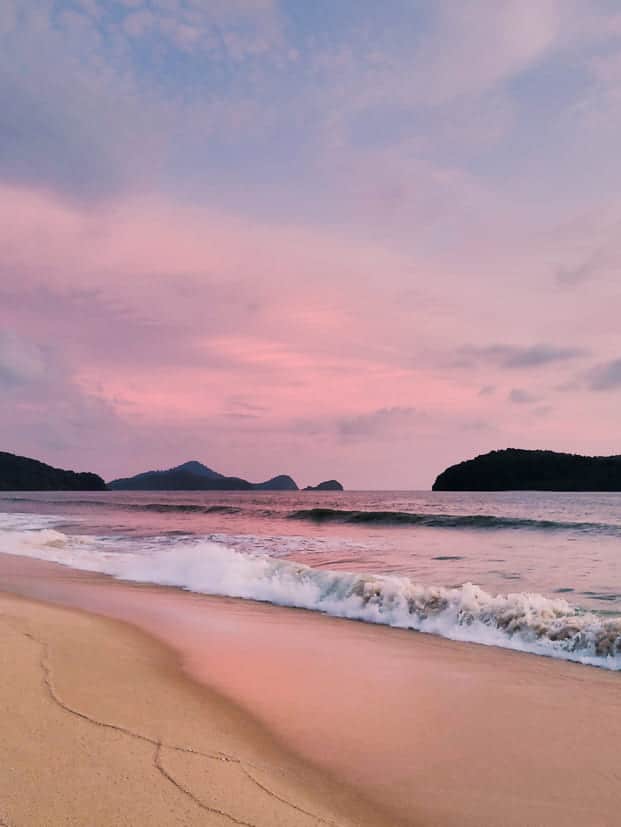 » Night markets
After a final dip in the sea, and because you're probably already a bit hungry at this time, I suggest visiting one of Langkawi's many night markets. The location of the market depends on the day of the week:
Langkawi Itinerary – Day 2
» Island hopping Tour
I recommend starting this second day with one of the most popular activities in Langkawi – an island hopping boat ride. There are several companies offering this service, but I booked directly through Get Your Guide. The tour I booked lasts one morning and includes pick-up and drop-off at your accommodation and only costs around 18€ per person.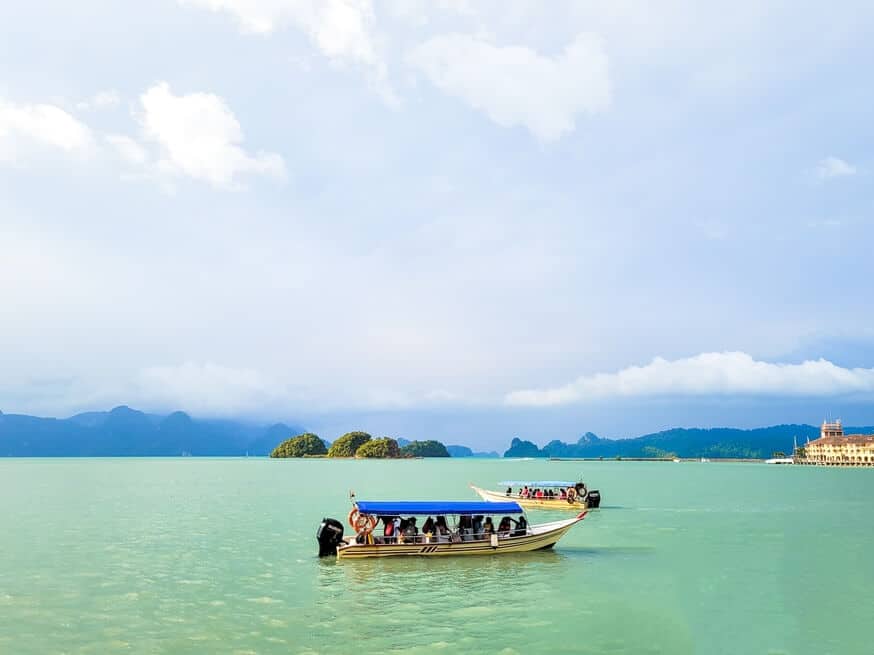 The tour takes place in a kind of speedboat that carries around 20 people. The tour I took stopped at the following points of interest:
Pulau Dayang Bunting (we could stay there for about 1h30)
Observing eagles in their habitat
Beras Basah Island (we could stay there for about 1h)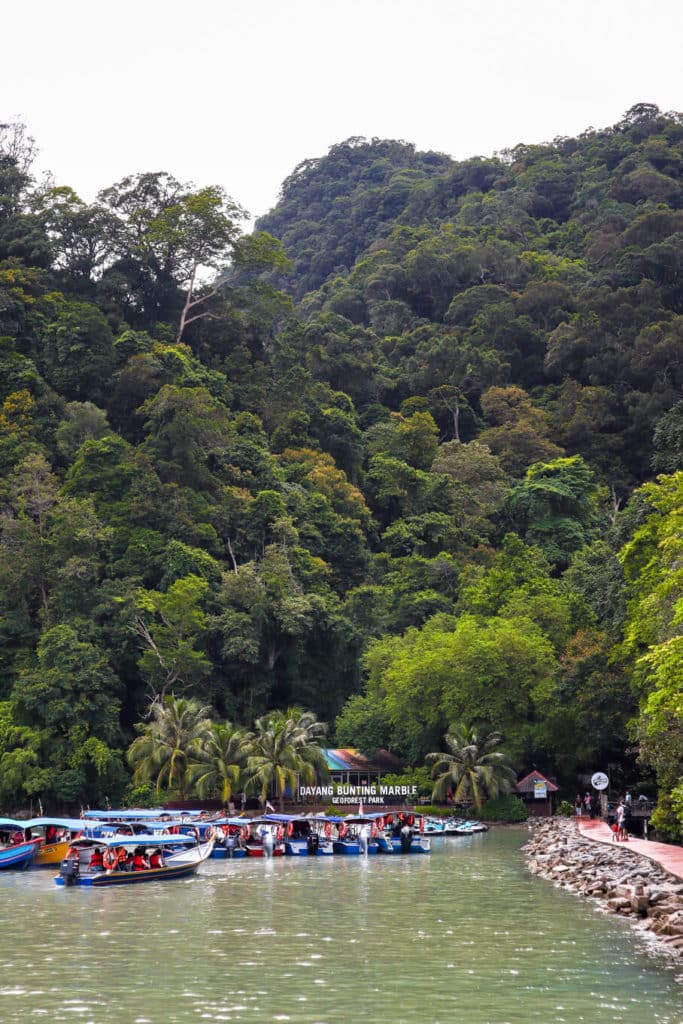 While on Pulau Dayang Bunting you can do some water sports in this cold-water lake, on Beras Basah Island you'll want to take a dip in the warm seawater.
Finally, I want to point out that although the places you visit on this tour are truly beautiful, this is an extremely touristy activity. We have limited time to explore each site and it is clearly a mass tourism tour.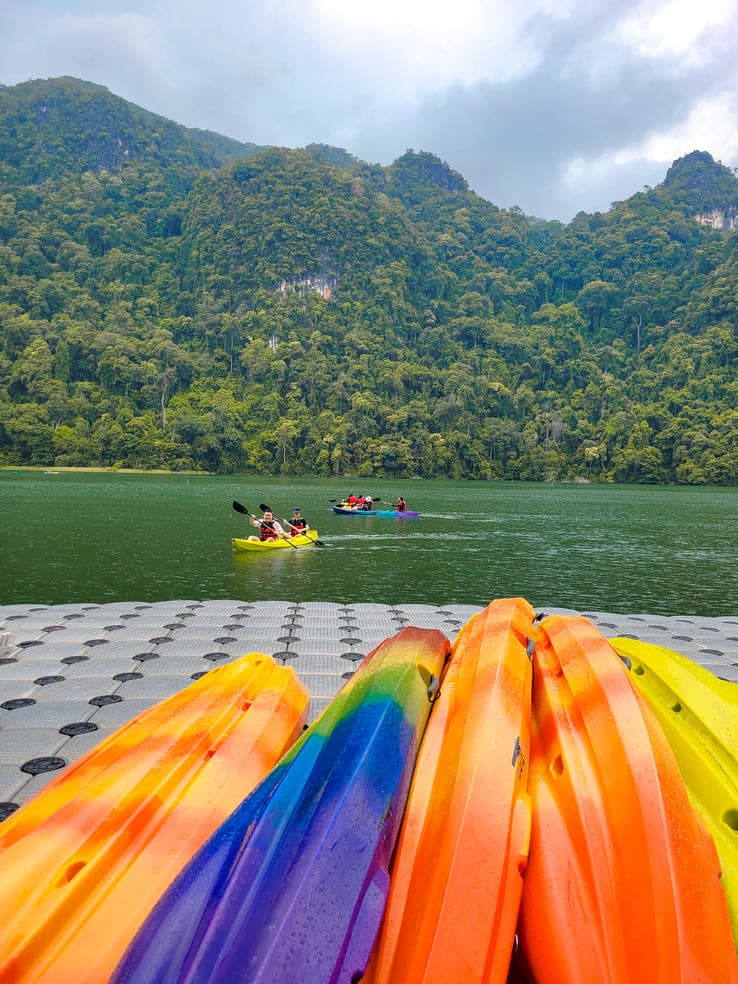 However, the truth is that I couldn't find any other way to visit some of the places I visited on this tour, especially Pulau Dayang Bunting (one of the most popular places in Langkawi). So, despite the downsides of this activity, I still recommend it, as the beauty of the sites I got to visit made me forget about everything else.
💡 EXTRA TIP: I suggest taking a spare change of swimming clothes, because if you decide to get into the water, it'll be difficult for them to dry before you have to get back on the boat.
» Tanjung Rhu Beach
After the morning tour, I recommend a visit to Tanjung Rhu beach in the afternoon. It's a bit far from the more "central" part of Langkawi, but I promise it's worth it 🥰! Some people actually say this is the best beach in Langkawi.
Due to its more remote location, this beach is usually much emptier. There are a few sunbeds and parasols for rental. With Malaysia's hot and humid weather, this is really the only way to survive a few hours on the beach.
Langkawi Itinerary – What's there more to visit
Do you have more days available to visit Langkawi? Then get ready, because there are a few more interesting places in Langkawi. Here are a few suggestions:
Explore the island's many waterfalls: Telaga Tujuh, Temurum and Durian Perangin
Half-day tour in the protected area of Kilim Geoforest Park to observe the mangrove forest (one of the most popular activities in Langkawi after the island hopping boat trip!!!)
Disclaimer: this post may contain some affiliate links, which means I get a small commission if you buy something through my links. This doesn't represent any additional cost to you and you'll be supporting my work here on the blog😊